July 17, 2015
Ditch Clip Art: 9 Amazing Places to Find Free Images
Your company is big into mobile learning and e-courses that offer employees the opportunity to take their game to the next level using all the latest technology. You've got PowerPoint down to a science and know how to use PowerPoint converters to create great slideshows, presentations, and independent learning modules. You've even learned a few tricks of the trade, like how to integrate multimedia into your lessons and link to different PowerPoint slides.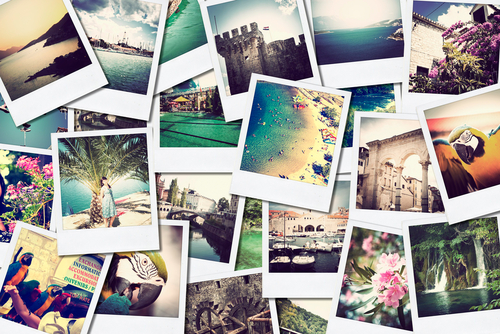 There's just one problem: You're using the same old Clip Art images you've been relying on for the last 20 years, and it's no longer cutting the mustard. Listen, we get it. Clip Art is free, it's easy, and you're already totally familiar with it. Change is hard. And so on and so forth. But your employees want to see forward movement — and presentations that don't look like they're from the early '90s.
Lucky you. Below you'll find the 9 best free stock photo sites to help you create the best presentations, lessons, slideshows and e-courses you've ever made.
1. Unsplash
An aggregator site for beautiful, high-quality photos, Unsplash provides 10 new images every 10 days. Because the site is operated on a submission basis, they're not just culling through the Internet for whatever they can find, either. Professional photographers, designers and tastemakers routinely submit their best work to Unsplash in hopes of getting featured. Best of all, you can do whatever you want, no attribution needed. Ever.
2. BeFunky
Finally, you can abandon your longstanding but never-materializing plans to learn Photoshop. BeFunky is an easy online editor that enables you to crop and size photos as well as adjusting color and exposure, touching up spots, applying frames and special effects (à la Instagram), and inserting text and graphics. Gone are the days where what you see is what you get — you now have the power to turn your photo into whatever you want.
3. Pixabay
Of course, sometimes all you want is a really great photo, which is where Pixabay comes in. The site aggregates public domain images, which means you never need to attribute them. Plus, it provides free vectors and drawings as well as photos, so there's a good chance you can find what you're looking for, no matter the style of your presentation or lesson.
4. Wikimedia Commons
As you probably guessed, Wikimedia Commons is associated with Wikipedia. In addition to a beautiful Picture of the Day, it boasts over 25 million images that you can use. Because these images come from around the world and may be uploaded by anyone, you stand a better chance of finding obscure images that meet specific needs. However, Wikimedia Commons does have rules about attribution, and not all images can be used without it (though many can).
5. Deviant Art
Billing itself as the largest online art gallery and community, DeviantArt does not disappoint. It offers a huge – and really, we mean huge – array of photographs, drawings, paintings, multimedia pieces, sketches, vector images and more. Due to the insanely high number of files, you may have to do a little searching to find what you need, but if you look hard enough, you can. Guaranteed. Keep in mind that you have to ask artists to use their work, but many will allow you to do so with proper attribution.
6. Behance
Behance is also a collection of works by artists, though it tends to attract a more professional crowd than DeviantArt, which hosts a lot of hobbyists as well as serious creatives. Behance is also a good place to find an artist or designer if you're actually looking to hire someone to help you out.
7. Morguefile
Beautiful, high-resolution, free stock photos for anyone to use. What more needs to be said about MorgueFile?
8. Compfight
You doubtless already know about Flickr, but many people find it difficult to trawl through, especially considering that many photographers won't allow you to use their work in any way. Ditto for many other photographic user databases. Well, Compfight has an answer to that, allowing you to search databases across the web for the right images for you. If you're willing to pay, cool, but if not (like most), Compfight allows you to set search parameters so it only returns Creative Commons images.
9. Infogr.am
Create your own charts, tables and infographics the easy way … with online software. Choose a template and put in your stats for beautiful, free, publishable infographics learners and employees will love looking at.
Conclusion
Okay, now you have NO excuse not to change things up! Sure, occasionally some Clip Art just might do the trick, but leave your reliance on it in the past where it belongs. Welcome to a new future, in which your photos are high-res, your images are beautifully edited, your presentations have panache and your employees are more highly engaged than they've ever been. Ready … go.