While schools continue to work on integrating common core state standards into their curriculum, many educators are turning to technology to engage students and make the most of class time. Some of the most promising edtech trends gaining traction in schools include: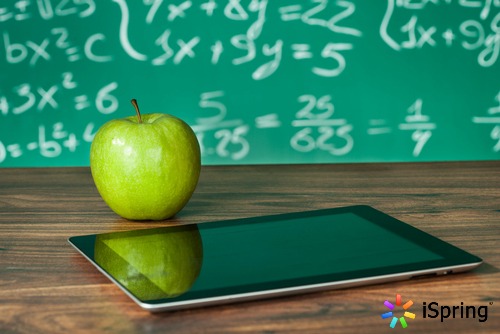 3D Printing
The maker movement is a phenomenon that's here to stay. At ISTE 2014 in Atlanta, there was an entire hall devoted to a maker space. Schools are purchasing new furniture and reallocating common space to allow for creation. One of the cutting edge technologies available is 3D printing. What better way to emphasize STEM education than to allow students to actually design and engineer real objects.
Flipped Classrooms
Flipped classrooms turn watching the traditional teacher lecture into homework and uses valuable class time for collaboration and discussion. Teachers can easily record whiteboard demonstrations and explanations that students can watch on their home computer or tablet. During school hours kids can work in groups, have extended time for science labs, or use technology to deliver their own media rich presentations.
Twitter and PLNs
It's hard to imagine learning anything really useful in 140 characters, but Twitter has become a crucial tool for teachers to exchange ideas. There are a number of edtech specific hashtags to follow, dozens of power bloggers to keep up with and influential leaders in education who regularly update readers on the latest and greatest uses of technology.
Virtual Field Trips
Budget cuts have meant schools are taking fewer field trips every year. Fortunately, technology allows students to visit distant locations almost as if they were there. Museum tours can be done virtually with an experienced curator as your personal guide. Some sites even aggregate visitor photos so those not there get a sense of the whole environment.
MOOCs
Massively open online courses began with higher education, but they have worked their way into lower grades too. Some students who don't do well socially in school now attend virtual classes. They get the benefit of real teachers and experts in their subjects but have a home-school experience. Classes that are too specialized to offer in every school, like obscure foreign languages or difficult AP classes, can be made available remotely for the entire district to participate in.
On-line Testing
Testing is the bane of every educator and administrator. Much of the required testing has moved on-line which presents its own set of difficulties. Schools don't have sufficient terminals to support every student and computer labs have to be shut down and off limits to other grades during the testing window. Tablets could offer a remedy but school infrastructure still doesn't support reliable wireless in many cases.
Adaptive Learning
Personalized learning is the gold standard that all parents desire for their kids. It's still a new area, but there are some materials now which adapt to each user's proficiency. Others offer adjustable text within the same app. Students can all learn the content but those ahead or behind their grade level in reading can access text at their Lexile level.
If you or your school is struggling with how to adapt to changing technology or wants to make the most of its investment, please contact us via our website or any of our social media channels: Facebook, Twitter, or LinkedIn. We can advise you on all aspects of e-Learning and how to implement effective technology strategies.