April 25, 2022
Remote Learning: 10 Best Practices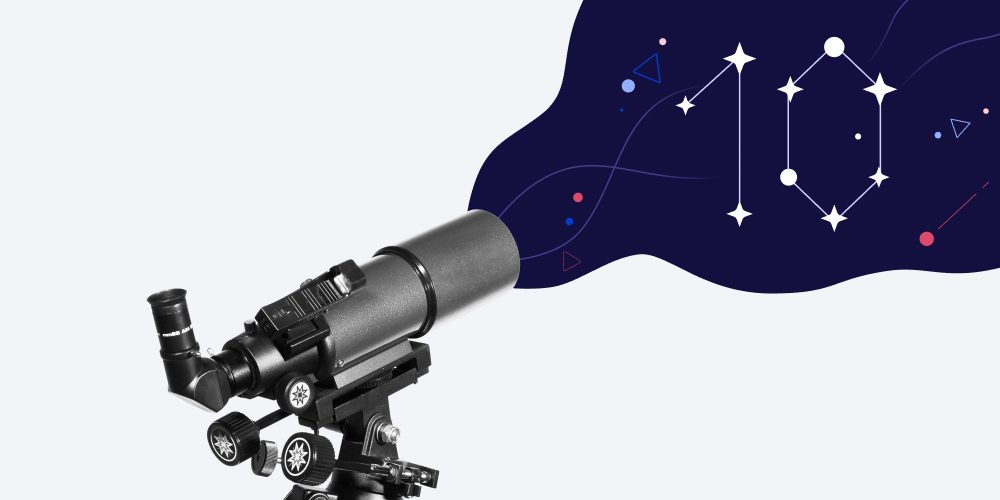 With Global Workplace Analytics reporting that the total number of remote workers is up 173% since 2005, it's clear that going remote isn't a passing trend but our new reality - and we should treat it with the importance it deserves.
Remote work now covers all jobs and aspects of an organization, and that includes HR, Learning and Development, and all the related functions. So remote training is now at the forefront of every organizational L&D strategy. But as many have discovered, it's not quite as simple as shifting all your ILT sessions to a Skype session; in fact, it's far from it.
How can you improve the remote learning experience? This article will cover some best practices, strategies, and tips to make moving to this kind of training easy. But first things first – let's see what remote learning is.
Know Your Term: 'Remote Learning' Defined
There is no one true definition of 'remote learning,' but we will define it as:
Remote Learning happens when the learner and information source are separated and cannot meet in a traditional classroom setting, so the training occurs using technology to connect the learner to the content.
So it's a fairly simple definition – but there's a bit more. Remote learning can occur synchronously or asynchronously or as part of a blended learning package. 
Synchronous remote learning
Synchronous learning is a type of training where all trainees are participating simultaneously – it can occur either online or offline. Synchronous learning is time-dependent, which means that there is only a single time period in which it can happen – for example, a 2-hour slot booked in a virtual classroom software. It's more of a real-time learning, involving an instructor or a tutor at the helm of the 'training room' leading the discussion.
Often, this type of training gets delivered via virtual online classrooms, webinars, video conferences, webcasts, telephone conferences, application sharing, and even live chat. These synchronous technologies enable learners from anywhere across the globe to connect with ease and attend the training program online.
Asynchronous remote learning
Asynchronous remote learning is when learners access the content and assessments and participate in activities at a time of their choosing. For this method, trainees don't need to be in a single place – either offline or online – to access and complete the training. Besides, it is often an instructor-free solution.
The main means of delivering asynchronous learning is eLearning: teaching is typically provided via online courses, microlearning, videos, and online quizzes. 
Blended learning
Blended learning uses elements of the synchronous and asynchronous models to create a custom solution. The blended model is highly flexible and can be used when an asynchronous solution is desired –  but some instructor or group contact is required.
Remote learning can be extremely effective and sets your team up for success, whichever solution you choose. Watch this video on how to conduct online training in your company.
Practices and Strategies for Effective Remote Learning
Now you know how to launch eLearning in your organization, but how can you ensure that it's effective? In this section, we cover some practices, strategies, and tips to ensure your remote learning runs smoothly, engages your audience, and delivers your learning objectives.
1. Choose your software
Whether you are onboarding new hires or providing existing staff with remote training, you'll need the appropriate tools. What those tools are will depend on what type of training you want to create and deliver, but at a minimum, you will probably require some form of the following tools to make your revision a reality:
Learning management system (LMS)
When it comes time to decide how to manage, deploy, and track your training effort, there's a good chance you'll need an LMS. It will simplify the process of managing your remote learning by automating a lot of functions such as invitations, learning materials assignment, and results tracking.
When searching for an LMS that fits all your remote employee training needs, you will need to make some decisions. Some questions to consider include: 
Do you want your training to be organized and scheduled via a fixed timetable? If so, check out an LMS like iSpring Learn that has a simple to use but powerful calendar function in which you can schedule virtual classroom training, informal check-ins, assessments, and much more.
Will the training sessions require a team video conference? If you need to hold a video conference, it makes sense to choose an LMS that is integrated with an online web conferencing platform. iSpring Learn is integrated with Zoom to make scheduling and integrating video meetings as part of your remote program extremely simple.
Do you need to create content in your LMS? If you are creating rapid eLearning to fulfill a remote learning requirement, then you'll need an LMS that helps you make content quickly. iSpring Learn has a built-in tool that allows you to build courses from existing material and include illustrations, quotes, and videos. For those who want to create engaging interactive courses, it's also integrated with the iSpring Suite authoring toolkit, which we will cover in more detail next. 
eLearning authoring tool
If you intend to offer any eLearning in your remote learning program – either as asynchronous online modules, or as part of a virtual, blended, or flipped classroom model – you will need a tool that lets you create what you need easily and quickly. Authoring tools are purpose-designed for creating online courses and will usually include built-in quizzing, assessments, simulations, and interactions.
Another important aspect of any authoring tool is that it allows you to make responsive courses that adapt to any screens and provide an optimal view on every device, including smartphones and tablets. This is particularly important for remote learning where it is common for employees to BYOD or 'bring your own device' and complete the training on their personal computer or some other device at home.
If you need an easy-to-use but powerful authoring tool, you can try iSpring Suite. It offers many ways to build interactive courses – with quizzing, dialog simulations, and interactions all being easy to create straight out of the box. You can also easily reutilize existing content from presentations, documents, PDF files, and video and turn that content into full-fledged eLearning with just a few clicks.
Check out this demo to see what a course created with iSpring Suite looks like: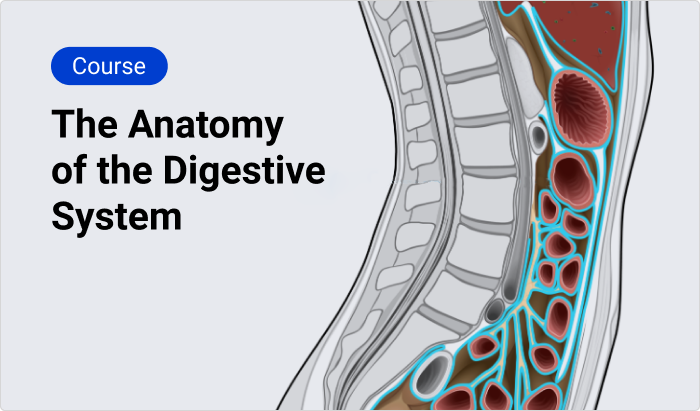 Video training tools
As effective and streamlined as LMSs and authoring tools are, sometimes your training requires live interaction with your audience. We've already mentioned Zoom, which is an incredibly popular tool and is integrated with iSpring Learn LMS.
There are also plenty of other video and audio conferencing tools you can make use of. For example, Bluejeans is integrated into the Microsoft Office Suite – so if your organization runs on this, it may make sense to leverage Bluejeans.
2. Succeed with pre-training planning
Your remote training will only be as productive as your pre-planning. By taking the time to lay out the process, you're managing learner expectations and troubleshooting problems before they have a chance to happen.
Once you've outlined the training schedule, send it to your remote employees in enough time for them to familiarize themselves with it. Focus on big-picture principles and save the detailed instructions for the training itself, because pre-training is all about setting expectations. For example, you could include a high-level learning objective like 'get ready, because after this session you'll be able to explain all our latest products to a customer without blinking an eye.'
Tip: Include opportunities for feedback in the pre-training by offering a link to a survey or simply an invitation to reply to the email – think of a simple question like 'Do you feel ready and equipped for the training?'
3. Use educational best practices
This point may seem obvious, but before you run virtual training, it's important to refresh yourself on the basics of what makes for a good learning experience.
A few of these techniques are particularly important when dealing with trainees who aren't in the same room and include:
Conduct an orientation. Create a preparation checklist on how to set up the workspace, how to connect, and what to do if challenges arise. You may also want to let your learners know how to behave during the training session. To learn more about online etiquette, read this article.
Telegraph your actions. At the start of the training, provide a clear outline of the course flow and continually remind trainees where they are within that structure. Also, give them a heads up when break times or Q&A periods are coming up.
Make it interactive. Keep things engaging by asking questions so they actually relate to an individual's experience; for example, conduct a survey.
Use answers to stimulate discussion. Use learner responses as a jumping-off point for broader discussions: this get students involved, learning from each other, and helps lesson time pass more productively. For example, a learner's response to a question about dealing with difficult customers could stimulate a wider discussion on service standards, ethics, and many other topics.
Tip: Record your first couple of virtual training sessions and view them afterward – you'll immediately notice areas that you can improve upon.
4. Use a remote flipped classroom
A flipped classroom is not something that immediately springs to mind when we talk about remote learning as it's more commonly applied to ILT, but it can be a powerful concept to apply to your remote training sessions. 'Flipping the classroom' is a pedagogical approach where students first explore new course content outside of class time by viewing an eLearning module, a pre-recorded lecture video, or completing a reading or preparatory assignment. In-class time is then repurposed for inquiry, application, and assessment.
In the context of virtual instruction, all aspects of your course are online. In this case, the "flipped" portion may be a synchronous class session held via an online meeting platform. It could also include time allotted for students to engage in remote collaboration through other means such as:
Virtual meeting breakout rooms for pair or small group discussion
Polling for feedback
Offering class time for students to work collaboratively using shared documents via Google Drive, for example
5. Offer consistent training schedules
When your learners are provided with a consistent and transparent schedule, they'll be more inclined to prioritize training and make time in their schedule for it. This is especially important for remote learning, as scheduling may also involve ensuring suitable home environments and an Internet connection. 
To holistically manage all training activities, it's helpful to use an LMS calendar such as the one in iSpring Learn. 
You'll be able to organize everything in a single spot rather than having your training reports and other important data in multiple platforms.
Tip: Try to schedule at least seven days in advance and give learners the option of two or more time slots to increase attendance at your virtual training session.
6. Make a connection with remote trainees
Just because your trainees aren't with you doesn't remove the value of getting to know them – but it does make it a challenge that must be overcome by doing the following:
Set course requirements in advance: Ascertain beforehand if all your learners are prepared for the level of training you are about to provide.
Send notifications: Use email notifications, invitations, and reminders to make sure participants remember and plan for the training at the correct time.
Know your audience: Learn personal details that might stimulate discussion later, such as where everyone is located or what they prefer to be called. Break the ice with class introductions. Consider setting up a social learning page or board where trainees can interact before the course starts.
Tip: Your learners probably already use social media like Facebook and Twitter – it's easy to create a 'page' or 'group' for them and connect everyone together.
7. Use presentation best practices
Continuing from the point above, the standards you may already use for delivering PowerPoint presentations or other ILT presentation-based training should also be applied to your remote training. If you don't already have an explicit standard in place to guide trainers because you rely on their experience or expertise, for example, it's really important to formalize these. Here are a few simple guidelines:
Keep things moving. If you have a slide that can't be read in its entirety in 15 seconds, or explained in one minute, break it down into several slides.
Keep it lively. Mix things up by changing the content, altering your tone of voice, or including audio or video for a change of pace. If you use slide transitions, consider throwing a new one in here and there.
Use a variety of tools. PowerPoint has become the standard for delivering presentations, but that doesn't mean you have to just show one text-based slide after another. Consider using knowledge checks during breaks. For example: push out a quiz or poll using your remote training platform.
8. Lay the foundation with microlearning
Take a hint from the microlearning playbook and send learners a drip feed of brief content one piece at a time – such as short eLearning modules, infographics, videos, or articles that are relevant to them and easy to digest. What you send should not feel like 'homework' and shouldn't need a huge time investment; ideally, keep each item below two minutes in length.
If you opt for brief eLearning modules, you can make use of a special microlearning authoring tool like iSpring Page. It allows you to build adaptive microcourses right in your browser in a matter of minutes. You simply need to paste text in the editor, insert pictures and videos, and add quizzes, if desired. 
This is what a course created with iSpring Page looks like: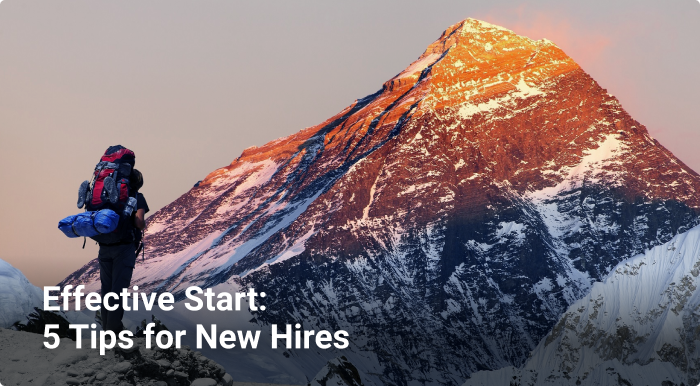 Whatever type of content you choose to send, focus on big-picture topics and learning principles, and make it clear that the content will be the starting point for the upcoming training. You can also add the option to respond or provide feedback at the end of each snippet to encourage engagement even before the session begins.
Tip: As your remote training session begins, engage with the participants on the content that you shared with them.
9. Master remote training technologies
Your learners will expect that you know what you're talking about, and that includes the ins and outs of any tech you are using in your remote learning. So, familiarize yourself with the tools, commands, and shortcuts by taking at least one dry run, and confirm how to do things like control the volume or post chat questions. This may be your last chance to notice problems like technology incompatibility or network issues, so it's very important to do this.
Also, be mindful of the learners' technology needs: before any virtual session, check that they have the right equipment to participate fully by including a list of requirements in the earliest communications so there's time to plan workarounds before sessions begin.
Tip: Create a quick cheat sheet of shortcuts to functions that you'll use in the session and keep it at hand in case you forget.
10. Don't overlook the importance of post-training
Just as important as the pre-training is post-training that provides remote employees with the tools to expand and evolve learning on their own time. Even with the proper planning and the best intentions, sometimes remote training is rushed, not prioritized or subject to technical difficulties.
Post-training should take the form of useful resources that help employees implement what they learned. Send materials that mirror what a successful outcome looks like when implementing the concepts that were just learned. During the session, consider making use of screen sharing and recording to create an archive of training videos that you can make available on demand to those who can't attend or future trainees.
To Sum Up
This concludes our look at remote learning strategies and practices. We hope you found some useful tips to improve the way you train remote employees. Have you used any of the strategies we recommended? Do you have some of your own that were not covered here? Either way, we would love to hear your thoughts in the comments section.