February 2, 2023
Rapid eLearning Development: How to Get Courses Online in a Flash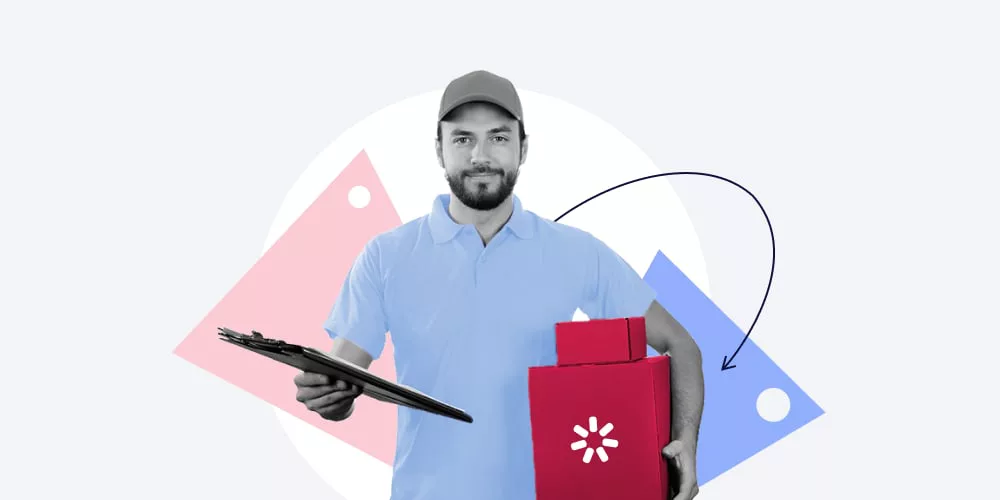 Developing an eLearning course can take a long time. How long depends on a number of different variables, like the level of interactivity, whether a voice over is used, what type of assessments are employed, if video production is required, and a number of other things.
A 2017 survey reported that an average of 71 developmental hours were required to produce one hour of finished eLearning with one or two interactive elements, or what is commonly known as L1 interactivity – basic stuff like click to reveals and rollovers. And that's just a basic course. Add some more interactivity, branching, or other design elements and you're looking at anywhere from 71 to 130 hours to develop that same hour.
That's a long time, right?
But the time-intensive nature of video production is gradually diminishing, with newer course authoring platforms helping to speed up the process by using drag-and-drop builders and removing the need to hand-code. So the choice of tool is important in reducing development time. But the real difference comes when a rapid eLearning development approach is employed in tandem with a rapid authoring tool.
But what is rapid eLearning? In this article, we take a look at the advantages of a rapid development approach and the recommended steps to take to create a great rapid eLearning course.
What is Rapid eLearning?
The term 'rapid eLearning' was first coined in a 2004 report by Bersin and Associates. No clear consensus was reached by industry experts and thought leaders on exactly what it means, so it has been interpreted in a number of different ways. The definition we will use is:
'The software, tools, and processes used to quickly create eLearning content.'
This definition is short, neat, and perfectly sums up what rapid eLearning development aims to achieve.
The concept of rapid authoring became popular because it allowed organizations to build an online course without the high degree of effort and associated costs of multiple experts like instructional designers, art designers, technical developers, and LMS admins.
Generally, to be classified as 'rapid eLearning' some of the following should apply:
Courseware can be developed end to end in a time frame of fewer than three weeks
The use of Subject Matter Experts (SMEs) as a primary resource for content (and potentially as content creators, depending on the authoring tool used)
Use of a content authoring tool recognized to be in line with rapid development standards and practices
Use of templates to speed up authoring
A time of less than one hour for authoring each training module – if you are applying microlearning principles in addition to rapid eLearning, course module times may be much shorter than this
With L&D costs becoming a greater concern for many organizations, rapid course development can be a great way to boost ROI on training for subject matter that is not overly complicated.
Advantages of Rapid eLearning
Rapid eLearning development is the best way to get time-critical training out to your staff. It may not be suitable for every situation, but it can work perfectly for an emergency project, as when you urgently need to train your staff on a new product or service.
Rapid eLearning software allows organizations to build and roll out eLearning modules in a matter of weeks rather than months, and a course can often be developed by just one person who doesn't necessarily need to be a learning and development professional. For example, a simple, rapid eLearning project that involves turning a PowerPoint presentation to an online course can take a single employee less than 1 week to develop, and that includes adding some extra interactive modules.
Here are some more benefits of rapid eLearning:
Decreased development time
Reduced development cost
Rapid response to organizational needs
More efficient use of subject matter experts
Easy updates and maintenance
Readily accessible 'just in time' on most devices
When to Use a Rapid eLearning Approach
While rapid learning is an amazing approach that can save you tons of time and money, it is not right for every type of eLearning project. There will always be times when more complex topics or projects require expert development. For example, software simulations or flight simulations that require multiple complex interactions are not suited to a rapid approach.
Instructional designers are qualified to create more complex content in these situations and this is where more traditional eLearning styles and tools that allow for heavy customization and interactions may be a better choice.
So, before you start a rapid eLearning project, you need to ask a few questions:
What is the expected development timeframe? If it's less than 4 weeks, this is a good fit.
What is the project's budget? If your department has a sufficient learning budget, you may opt for a more custom approach to course design, but if budgets are tight, rapid eLearning is the obvious choice.
Is there any pre-existing content? What form is it in? If there is legacy content in formats that are easy to repurpose, like texts or slides, this is a great indicator.
Is there an SME available with sufficient time to contribute to the project? Unless you are able to research or verify all the content yourself, an SME is a must.
Which authoring tool is best suited for the project? This is a crucial choice, as there are lots of reasons to choose rapid course development, but you'll need to have rapid eLearning software to really change the game.
How to Create a Rapid eLearning Course
Before you begin a project, it's important to make sure that everyone involved has the same understanding of rapid eLearning and is working with the same accepted method. The steps below outline exactly what you need to be successful in creating a rapid eLearning program.
Step 1. Choose a course dev tool
A variety of software programs, known as rapid eLearning tools, are available to help you create learning content rapidly. These tools allow you to build training courses without programming knowledge. They often come with pre-made templates, themes, and other interactive assets.
It can be helpful to research different rapid authoring solutions before you start your project. Your choice of an authoring tool may be the single biggest success factor in developing rapid eLearning – choosing the wrong one can add weeks to your timeline.
For example, iSpring Suite is perfectly designed for rapid eLearning development with a workflow that focuses on fast course authoring and eliminates the need for manual configuration. It is fully integrated with PowerPoint. So, if you've ever created a PPT presentation, iSpring Suite will feel intuitive to you. You'll be able to build your first course immediately, with no learning curve. And if you already use PPT slides as a learning resource, you can transform them into online courses in a couple of clicks. iSpring will import your content complete with all on-screen animations and transitions ready to go.
This is an example of an online course you can create in iSpring Suite with no prior training: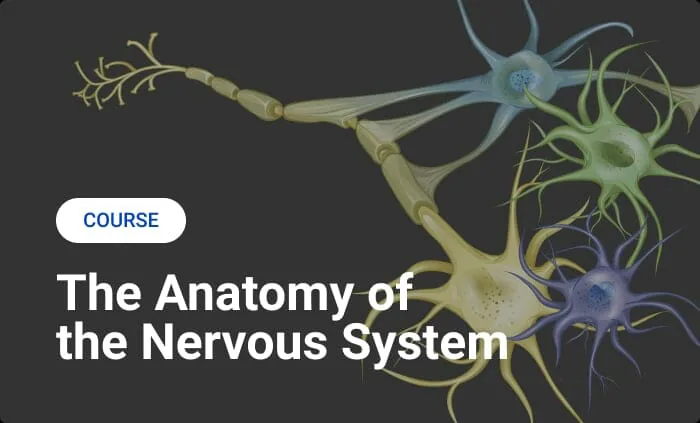 It's also important that your software provides standard templates that you can easily customize to save you development time and costs. As for iSpring Suite, it provides a range of ready-made interaction templates for creating glossaries, timelines, catalogs, references, and FAQs, as well as quiz question templates — from must-have multiple-choice to matching, sequencing, and drag-and-drop.
See what a quiz built in iSpring Suite looks like: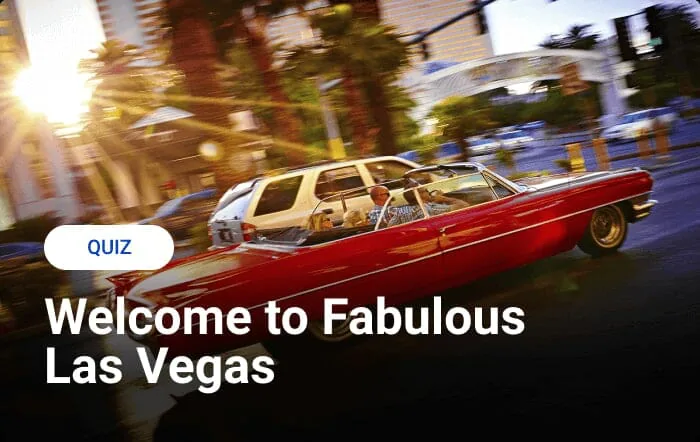 Courses created with iSpring are fully responsive and automatically adapt to mobile devices. By the way, responsiveness is another important factor to consider when selecting an authoring tool. It will free you from investing your time and effort in developing different versions of courses for various devices.
No matter what type of tool you select, make sure it fits the main criteria for rapid course development covered above.
Step 2. Do the research and structure a course
Here you should identify your learning objectives and plan your course structure by module > section > topic, or whichever your preferred taxonomy is.
At this point, your SMEs should be heavily involved. Ideally, your SMEs will be leading the project and providing or creating the course content themselves. If they are not heading the project, you should be in contact with them at least once a day and getting timely feedback from them.
Remember that your SMEs are experts for a reason – they are highly experienced and in demand. So helping to plan their time is also a good idea to ensure that you can get what you need from them.
Step 3. Gather the content
Now it's time to gather the content that you identified in step 2. Whether this is mainly the responsibility of the SME or it's down to you, it's best to establish a quick means of collaborating and reviewing content so it can be signed off and ready for development.
The content itself is probably in several formats including text or slides, videos, audio files and images, and infographics – so it can be a pain to organize all this in a way that facilitates a rapid, collaborative working process.
There are many different tools that can help you do this, and it all comes down to what works for you and your team and the SMEs. Some tools we like to use in the rapid eLearning content gathering stage include:
Trello: Card-based Kanban, perfect for managing rapid eLearning. Content can be attached to individual cards representing course topics, for example, and notes, etc. attached to each. Supports team working.
Notion: An all-in-one project and content management tool that's amazingly flexible.
Evernote: Store everything you need for the project in a single workspace, including video and audio assets that you can preview in a slide view, plus add checklists and manage your project.
OneDrive/Google Drive: Whichever you prefer, both will help you organize, store and collaborate on documents, slides, and sheets.
These are just some tools that you can take a look at. Your organization might use Sharepoint or other collaboration platforms – whichever way you decide to work, just make sure it suits everyone involved.
50+ Best Instructional Design Software Tools You Should Bookmark →
Step 4. Organize a course in your authoring tool
This part of the process will depend on what authoring tool you selected in step 1. Most rapid eLearning authoring tools will allow you to choose a template and then build out content using sections or blocks to get a course up and running really quickly.
For example, iSpring Suite has a content library that offers course templates featuring standard elements like title slides, tables of contents and navigation, chapters, timelines, and info slides. You can arrange these blocks in any order you want, add your text, images, and media, and your course is ready to go. If you have a bit more time to spare, you can make your own master template slide and apply that to your course.
To make the process of producing courses even quicker, iSpring Content Library also offers a huge collection of HD stock images, locations, avatar characters, icons, and buttons.
The great thing about iSpring Suite is that it has a built-in tool for creating custom characters. Just pick one from the Content Library and customize the character's appearance, clothing, and pose, and then save it for future courses.
Step 5. Add additional modules and content
Once you have your basic content in the authoring tool, you can think about adding different types of course content, for example:
Video: Embedding video in your rapid eLearning is a quick way to present a topic – the process of adding and editing video is usually made very easy by today's authoring tools.
Assessments and knowledge checks: These are great as they help to test your learners' knowledge and can typically be easily made from templates and quiz builders.
Dialog simulations: Breaking up the course with this kind of content is a nice way to develop your learners' conversation and sales skills.
Also read: → Top 30 eLearning examples
This is an example of a dialog simulation created with iSpring Suite:
Step 6. Publish and share
So your course is finally ready – now you need to decide how you want to publish and share it. You may have an organizational LMS if you want to track the learning. Or you may be offering this rapid eLearning course more informally, for example, via the Web or a company intranet page.
However you want to offer your course, your authoring tool should be able to package it up in whichever format you prefer – SCORM or HTML5, for example. Publish your course to HTML5 to let your learners view it in any browser and on any mobile device. Or create a SCORM package if you want to upload your course to the LMS and get detailed statistics on learners' results.
Final Thoughts
So that wraps up this look at rapid eLearning. We hope you picked up some tips and tricks and you're now keen to try a rapid development approach in your next eLearning initiative.
Have you developed rapid eLearning before? If so, what tools did you use and how were the results? Did you face any problems with the rapid development process? We would love to know your thoughts in the comments below.