December 19, 2022
Stellenbosch University: "iSpring helps us create meaningful learning experiences for 5,000 medical students"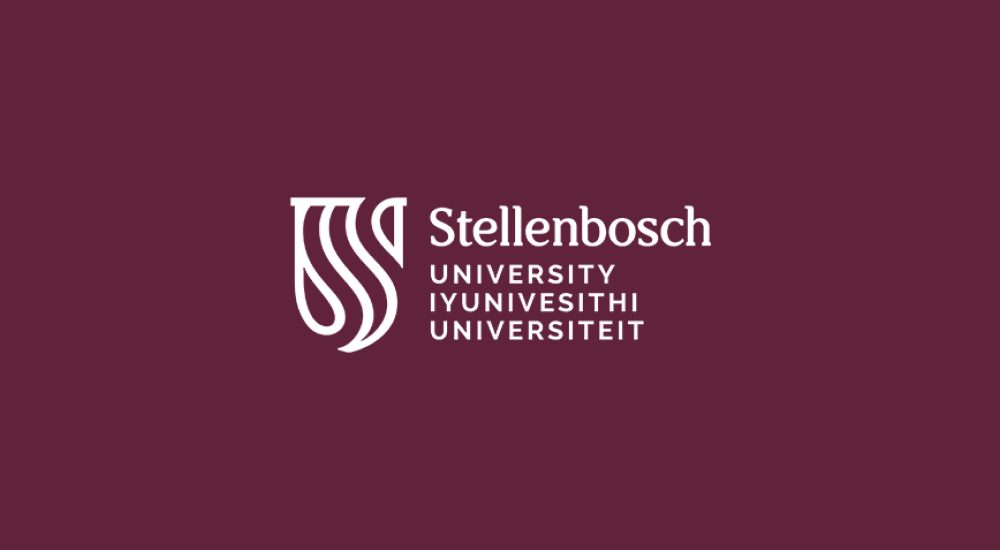 The Faculty of Medicine and Health Sciences (FMHS) is one of 10 faculties at Stellenbosch University, which is among the leading research universities in South Africa. The faculty is committed to developing future health professionals who, through innovation and leadership, will promote health, prevent disease, and provide optimal healthcare.
Being focused on promoting awareness and expertise in the use of available educational technology resources, FMHS leverages iSpring to enhance learning, and continually familiarizes teaching staff with the capabilities of the tool.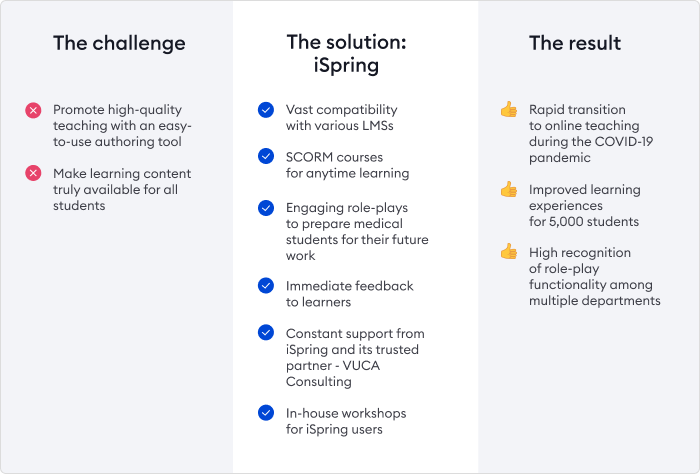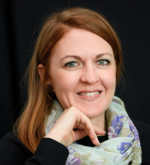 Background
Our Faculty of Medicine and Health Sciences was established in 1956. Over the years, we've grown into a hub of global excellence in various medical science and healthcare education incentives. The teaching staff of our faculty consists of over 1,600 individuals. The student body comprises nearly 5,000 undergraduate and postgraduate students.
The faculty has a strong focus on the quality of teaching and learning, which is supported by the Centre for Health Professions Education (CHPE). Within the Centre, we established the Learning Technologies unit, which promotes the implementation of Information and Computer Technologies (ICT) strategies and eLearning, both with the faculty and throughout Stellenbosch University. Under its auspices, we help colleagues make the best use of digital technologies in ways that are both educationally effective and resource efficient.
The Challenge – Provide truly available teaching and learning content
Our team uses several authoring tools – each one comes in handy for a specific task. But it's always been critical for us to deliver interactive learning to as many students as possible and reach them anytime and anywhere. Before iSpring, that was not entirely the case. In the search for the right tool that our teaching staff would welcome, we found iSpring.
The Solution – iSpring Suite
The toolkit stands out among other authoring solutions in the arsenal of our instructional designers. Thanks to iSpring Suite, we can quickly create interactive learning (SCORM) packages and seamlessly upload them to our LMS, which is zero-rated. The fact that students can now download SCORM packages and view them offline on their laptops and personal computers is a game changer for us.
With the disruption of COVID-19, iSpring Suite allowed us to create content that students could access in their own time. This was the type of content that lecturers would normally teach face-to-face in a classroom environment. Many lecturers reported back that they now have more time available for higher-order thinking activities and discussions during the face-to-face lectures.
The fact that lecturers can create interactive self-guided learning experiences out of existing PowerPoint presentations was a major affordance.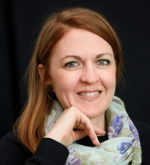 Some feedback we received from lecturers is that iSpring is a user-friendly, intuitive tool with a minimal learning curve. Currently, we are purchasing 7+ new licenses yearly. We offer an annual iSpring workshop that VUCA Consulting (an authorized iSpring partner) presents to our lecturers. Additionally, we offer individual training to departments as needed, and recently we also developed an iSpring self-help guide for beginners, which participants can access on the LMS.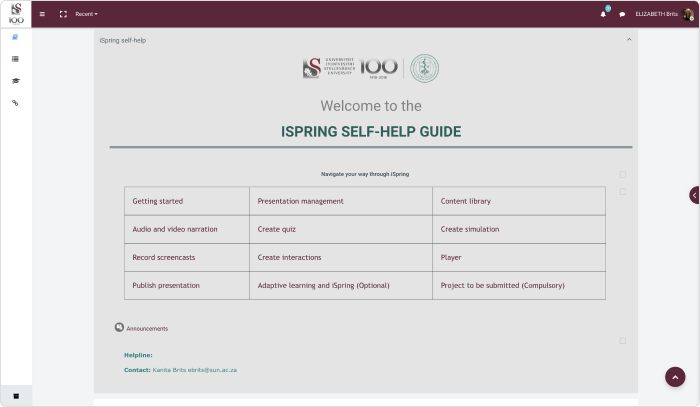 Preparing our students for the world of work
We recently conducted a workshop focused on making role plays with iSpring Suite, and it gathered users from an astonishing variety of departments, including Nursing and Midwifery, Neurology, Human Nutrition, Clinical Pharmacology, Pathology, Internal Medicine, Paediatrics, Physics, and the Simulation and Clinical Skills Unit.
As there is such a great need for role-playing with virtual patients in healthcare education, the TalkMaster tool in iSpring Suite creates a safe space for students and allows them to practice in dialogue simulations with patients. It utilizes an adaptive learning approach, thereby helping us reach each student at their own level of knowledge.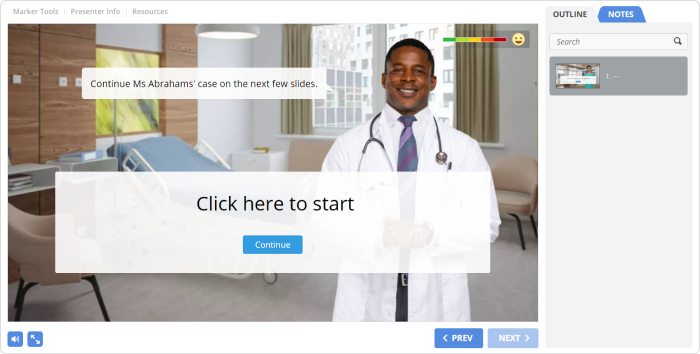 Additionally, the tool allows the lecturer to give students constructive immediate feedback that can be implemented on the spot. In this way, iSpring Suite helps us prepare our students for assessments and the world of work.
Results
With the help of digital technologies like iSpring, we create an environment within which meaningful teaching and learning can flourish. iSpring and VUCA Consulting teams have always been ready, willing, and able to assist us where possible in our eLearning journey, and we are thankful for that.
We also keep receiving positive feedback from workshop participants and new iSpring users. One of our iSpring users stated the following:
"iSpring has really transformed my teaching and learning style. Now students can interact with the content much more intuitively, and I can simulate real-life medical situations with immediate feedback to strengthen their understanding and application."
This quotation pretty much sums up our impressions from working with iSpring.