July 30, 2022
How to Cite PowerPoint Presentations in APA Style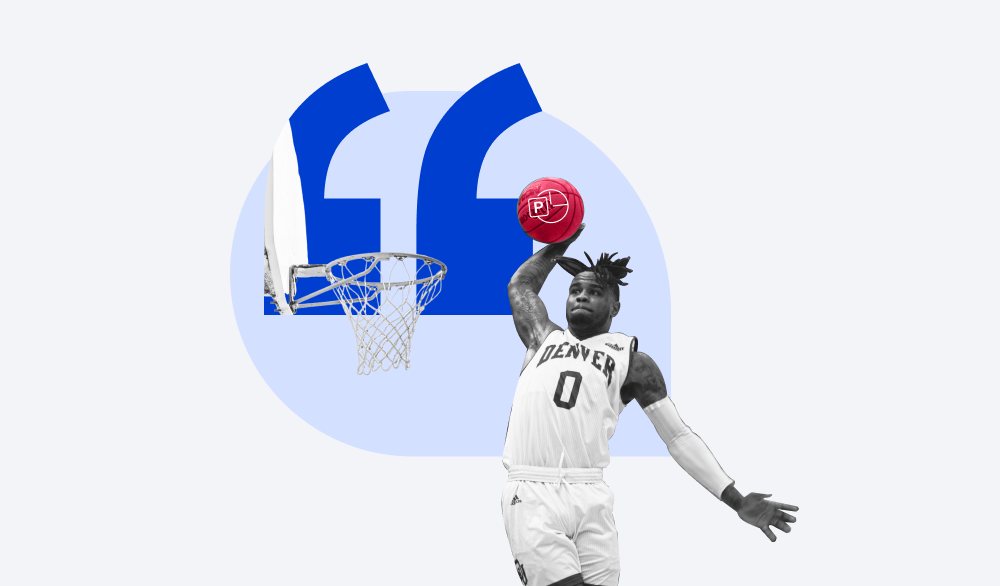 PowerPoint presentations have become another source of information for various occasions, from student projects and slideshows for teaching to business presentations and online courses for employee training. So, the question of the proper citation of PowerPoint presentations arises, and at some point, you will need a hint on how to cite someone else's presentation in your research paper or in your own slides. There are APA style guidelines that come in handy for such cases.
Contents:
How to cite a PowerPoint presentation in APA Style your readers can access
How to cite a PowerPoint presentation in APA Style your readers can't access
How to format a PowerPoint presentation in APA Style
Tips for using APA Style citations in PowerPoint
What Is APA Style?
APA Style is a set of rules for publishing scientific papers at the highest level of clarity and accessibility. Whereas Chicago style is mainly used for studies on business, history, and the fine arts, and MLS style is common for the humanities, journal articles on education, psychology, and sciences must adhere to APA style.
If you're wondering how to format your APA PowerPoint citation, it may seem a little bit tricky. Based on the latest, 7th edition of the APA manual and samples, we derived a 'formula' to show you to how to cite a presentation properly.
Examples of APA style citation

| | |
| --- | --- |
| Reference List entry | Madison, J. (2016). Introduction to APA Citations. Journal of Educational Psychology, 100(2), 34-48. New York, NY, United States. |
| Parenthetical citation | (Madison, 2016, p. 37) |
| Narrative citation | Madison (2016) |
Depending on whether the presentation to be cited is in the public domain or is not available for readers to access, the format of PowerPoint citation will be a little different. Also, you may need to do the opposite – namely, to cite elements on your PPT slides, like direct quotations, images, or tables – in APA style. Read this article to learn how to do both of these things correctly.
How to Cite a PowerPoint Presentation Your Readers Can Access
Published PowerPoint presentations are typically available on the Internet. When citing such presentations, be sure to include the term "PowerPoint slides" in brackets, and then embed a URL address that leads directly to the source. Since a PowerPoint presentation is a standalone piece of content that is not archived, you need to include "Retrieved from" before the URL.
Format:
Author + date + title of the presentation + [PowerPoint slides] + "Retrieved from" + URL
Example:
Jones, A. B. (2014). How to include APA citations in a PowerPoint presentation [PowerPoint slides]. Retrieved from http://jones.uvm.edu/ppt/40hrenv/index.html.
If the presentation you need to cite was delivered in a certain event and place, like a professional conference or a seminar, you need to mention this in the citation as well.
Example:
Madison, J. (2016, April 11-14). Introduction to APA Citations [PowerPoint presentation]. 2nd Annual National Conference for Researchers, New York, NY, United States. Retrieved from http://researcherguide.com/archives
If you want to refer to a specific slide in the body text of your paper, include its number in your in-text citation.
Format:
(Author Surname, year, slide 4)
Example:
(Madison, 2016, slide 6)
How to Cite a PowerPoint Presentation Your Readers Can't Access
If the presentation you wish to cite is not published anywhere and readers won't be able to access it (e.g., you saw it at a conference), you can still give it recognition. In this case, you need to cite it as personal communication. APA style doesn't index personal communications in the reference lists, but it is necessary to include them as in-text citations. See how to do this below.
Example:
In his speech, Madison stated that employee retention increased by 5% (personal communication, May 26, 2019).
How to Format a PowerPoint Presentation in APA Style
If you present on a serious level and need to establish the credibility of the data you put into slides, it's important to treat your PowerPoint presentation as a research paper in the first place. In this regard, educators and editors strongly recommend applying APA research paper guidelines to PowerPoint presentations.
Thus, a PowerPoint presentation needs to meet certain criteria. It should include:
Title page
Thorough APA citations
Reference slide
Fully cited slides for tables with figures and statistical data
Title page
Make your first slide similar to the title page of an APA research paper. Your first PowerPoint slide should include the same information as the cover sheet of an APA research paper. Include the title of the presentation, your name, organization, and an author's note describing the purpose of the presentation.
Reference slide
Pay special attention to the reference slide and begin preparing it sooner. This slide is a complete list of every APA citation that appears elsewhere in the presentation. Although it's the final slide of your presentation, it is easier to compile it in advance. Do the following:
Title the slide "Reference List" or "References."
List the references alphabetically by author (if there is no author, simply write the title).
Do not double space or indent your reference slide to save space.
For detailed guidance, check out the APA Style handout that was carefully prepared by Idaho State University or the official APA Manual 7th Edition available on the website of the American Psychological Association.
In-text citations for the middle slides
Including citations in your presentations is necessary to avoid plagiarism. Universities, for example, insist that any academic PowerPoint presentation has appropriate citations for any outside sources. Those sources include:
APA citations in the body refer only to the author (or an item in quotations without an author) followed by a comma, the date of publication, and a page number, if applicable. These will be used throughout the presentation. When needed, hyperlink all your citations as well as images (not clip art) to their sources. Remember to attribute all quotes and paraphrases to their sources.
Tips for Using APA Style Citations in PowerPoint
1. Number and annotate figures and web images
Include a figure number, a figure description/note, and a parenthetical citation of the source from your reference slide.
2. Integrate your tables, but include full attributions
Include a complete citation of a table's source on individual table slides. This is in addition to listing the source on your reference slide. As an exception to conventional advice on matching APA research paper conventions, tables can be incorporated as slides throughout the presentation, rather than grouped at the end.
3. Check with samples of formatting
It's a good idea to look for samples and illustrations of how to format citations in each case. For example, the Thomas F. Holgate Library at Bennett College, Greensboro, NC has posted an excellent slide presentation, APA Style PowerPoint Presentations. Also, you can visit Purdue University's incomparable Online Writing Lab which has a complete reference list guide for electronic sources (web publications).
Frequently Asked Questions about APA Style Citation
While preparing the Reference list for your presentation or putting in-text citations on slides, you may have questions about adding specific information. Here are a couple of such tricky questions and answers to them.
How do I cite a source with no author in APA Style?
If you don't know the name of the author, you may use the first words of your source's title and include the year of publication. If it's a book, magazine, or report, italicize it. And if it's an article, use question marks.
Example:
(Power of eLearning, 2020)("eLearning Insights for 2022," 2021)
In the Reference list, format such citations according to the common formula, only dropping the author portion at the beginning. If you want to cite a website article without an author in the Reference list, use the article's title as well, and add the name of the website and its URL.
Example:
What is eLearning? (2019, July 28). iSpring Solutions. /elearning
How do I cite a source with no page numbers in APA Style?
As you need to guide your viewers/learners to the source of your data, if that source doesn't have pages, you still can position the needed piece of data precisely. Insert a paragraph's title or number, or a section's name in the citation to locate the quoted passage.
Example:
(2021 Training Industry Report, Training Delivery section)
Conclusion
As PowerPoint presentations have become one of the major sources of information and means of knowledge delivery, they need to be treated seriously and formatted according to certain standards. In this article, we covered the main ways to cite a PowerPoint presentation in APA style in your papers, or align your presentation with APA Style guidelines. If you need to enhance your presentation further and transform it into an effective online course, get this free trial of iSpring Suite!