iSpring Flash Presentation Technology
Flash presentation technology helps you create stunning web-ready content right in PowerPoint.
Introducing AccuPoint
The Flash format is specially designed for sharing interactive, rich media content on the Web. Thanks to AccuPoint technology, you can create even the most advanced Flash presentations in PowerPoint and easily view them online.
Take advantage of AccuPoint technology and make your PowerPoint presentations available to millions of users worldwide!

iSpring AccuPoint Products
AccuPoint Showcase
Check out the most sophisticated features of PowerPoint, supported by iSpring's AccuPoint
technology. After accurate conversion to Flash, these features will look and work exactly
as in PowerPoint.
Animations
Virtually all animations – even the most complex ones – are accurately preserved in Flash.
Transitions
AccuPoint maintains virtually all slide transitions, including 3D effects, with precise accuracy.
Triggers
Interactive PowerPoint triggers are fully supported after PowerPoint to Flash conversion.
Fonts and Effects
Presentation's fonts and effects keep their original appearance in the Flash format.
Video
Embedded video is accurately preserved and configured for playback on a larger range of devices.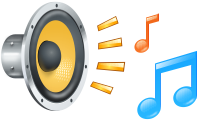 Audio
Audio files embedded into PowerPoint are perfectly supported after conversion to Flash.
Start converting your interactive
PowerPoint presentations
to the Flash format
Try iSpring Converter Pro