May 23, 2023
How to Get a Mentorship Program Up and Running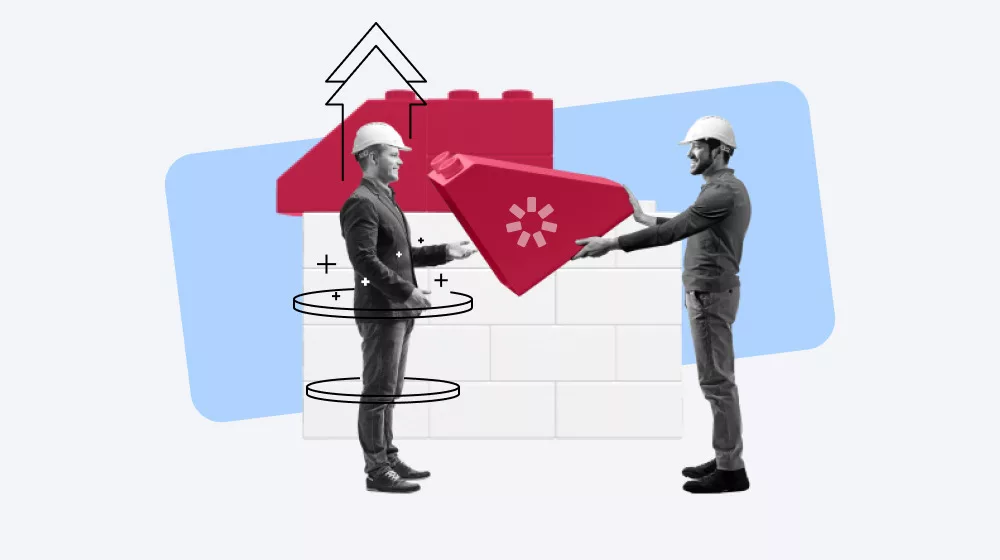 92% of all US Fortune 500 companies have mentorship programs — and for good reason. They help businesses speed up their new hire development, increase retention rates, and reduce HR costs. 
In this article, Tiana Ray, Sales Q&L Manager at iSpring Solutions, explains why mentoring is an incredibly valuable experience for both businesses and employees. She shares everything you need to know to run a mentorship program in your workplace.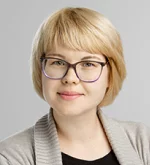 What Is a Mentorship Program?
Mentoring is a kind of workplace relationship in which a more experienced employee (a mentor) provides guidance and support to a less experienced team member (a mentee). There are typically two main goals of a mentorship program:
Help new hires integrate into the company and become productive members faster.
Encourage junior employees to develop their skills and advance in their careers. 
The program implies that a mentor and a mentee will meet regularly to discuss their career goals, share and receive advice, and build a good working relationship. The key to its success is selecting mentors who are willing to truly help their mentees and provide them with honest feedback and quality guidance.
What Is a Mentor?
As mentioned, a mentor is an experienced and knowledgeable professional who provides guidance to a less experienced individual and opens doors for professional development. Successful mentorship programs often involve leaders and managers as mentors, but in fact, any seasoned professional can be a mentor. It all depends on what skills and experience you are looking for. Moreover, an employee may have more than one mentor at a time.
For example, at iSpring, we assign two mentors to each newcomer. One is from their sales team — they explain our company mission and vision and give newbies advice when needed. The second mentor is an iSpring tech support professional who helps them master the company's products and understand how they work. Both mentors make the new hire onboarding experience less stressful and more efficient. 
Also Read: How to Light a Fire in the Sales Newbie's Eyes — iSpring's Case
What Is a Mentee?
A mentee is typically someone who has been taken under the wing of a more skilled employee. They may be either in a more junior-level position or in the same position as their mentors.
The mentoring relationship is a two-way street. Both the mentor and mentee usually share the role of supporting each other. For example, mentees can provide feedback to mentors, while helping them develop their leadership skills.
Benefits of a Mentorship Program
Mentoring is an investment in human capital. It allows new hires to feel more relaxed in their first months of work and grow faster as professionals, while mentors can improve their leadership skills and raise their status in the company. On the business side, mentoring is a great practice to identify high-potential employees and emerging leaders and save on hiring.
Here's why every organization, educational institution, and business should have a mentoring program in place:
Accelerate new hire onboarding. A mentor provides a new employee with all the necessary information and feedback on their work, thus helping them become productive faster.  
Reduce employee turnover. A mentor helps a newcomer cope with stress and get acclimated to the team and company culture. As a result, the employee settles into their new role more quickly and stays with the company longer.
Retain knowledge in the company. A mentoring program includes the training needed to ensure all critical knowledge gets transferred to new employees. This prevents that training expertise from leaving the business if a mentor exits the company.
Create a talent pool for managers. Providing successful mentoring programs usually means having a solid talent pool for companies. After all, a good mentor is a potential leader who can head up a new project or an entire department.
Encourage diversity within an organization. Mentoring new employees cultivates an inclusive workplace by fostering understanding and collaboration between employees with different backgrounds.
How to Run a Mentorship Program
The key to getting a mentorship program up and running is to understand what it is. By knowing the right questions to ask and having the appropriate attitude, it's possible to get your mentoring program off the ground so you're prepared for greater success in your business. Follow these steps to deliver an effective mentoring program.
Step 1. Set clear objectives 
Create objectives that are clear and attainable. They will help your company leaders understand the value of your program and give your mentors understanding of what they should aim for.
For example, your objective might look something like this: 
Help new hires feel welcome from day 1 and introduce them to the company culture.
Once you've defined an objective, decide what a mentor should do to achieve it. Going back to our example, you may set up these tasks:
Introduce a newcomer to their colleagues.
Tell the newbie about the company's history, its mission, and values.
Discuss the employee's role and responsibilities in the company.
Formal mentoring programs should also include some organizational aspects. It needs to answer the following questions: 
How often should a mentor and a mentee meet? Where should they meet?
What's the best way for them to reach each other? Email? Phone?
How to make this even more effective
To achieve your goals faster, you can reinforce corporate mentoring programs with online training. At iSpring, we've created online courses about our company, which we assign to all our new employees. They free up our mentors from introducing their mentees to the company's history and development and let them focus on other important things like providing support and advice. 
We build courses in iSpring Suite, a comprehensive eLearning authoring toolkit. It is an extremely easy-to-use software that allows users to create content, even with no tech or design skills.  
Here's an example of an interactive company timeline you can build in a matter of minutes with a ready-to-use interaction template: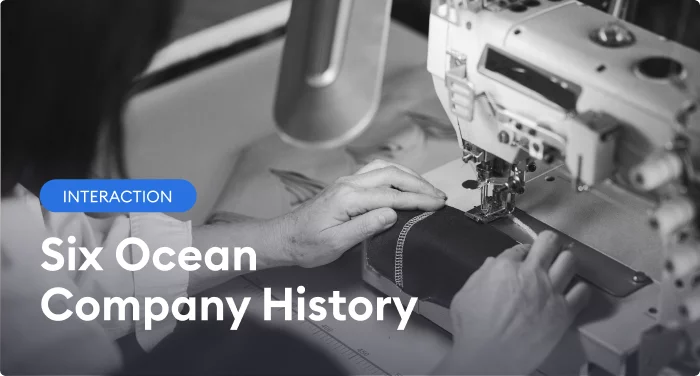 And this is an interactive product catalog you can make if you want to train your employees on products: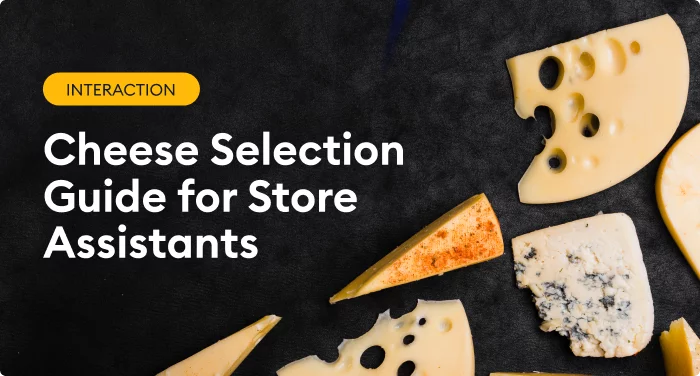 iSpring Suite also enables you to create full-fledged online courses, training videos, quizzes, and role-play simulations. To get an idea of what they might look like, check out these eLearning demos. 
Once we created the courses, we uploaded them to the iSpring Learn LMS. This is a training platform that lets us manage the full corporate training cycle easily. We combine courses into structured training programs, assign them to employees, and track their progress and results there. 
The best thing is that iSpring Learn helps us fully automate the training process. We created a training program for new hires only once and now assign it to all our newcomers. The platform automatically enrolls program participants in courses, sends reminders to keep them on track, and generates reports.
Automate corporate training and improve employee performance.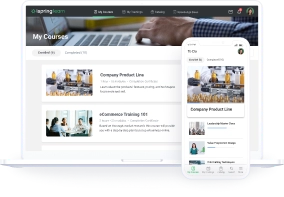 But let's come back to our workplace mentoring program. 
Step 2. Select mentors
Not every employee can be a good mentor. If you pick the wrong person, chances are that they will treat mentorship as an additional workload and start resisting workplace training. As a result, the mentoring program will fail.
A good mentor is typically an employee who is dedicated to the company and their job, performs their work well, and is ready to share their knowledge. But how can you identify this person?
Take a closer look at your colleagues and pay attention to those who are most prone to teaching others and communicating company values to their team. If you already have mentors, but the mentorship program doesn't produce the desired results, explore how they work with new hires and see what can be changed. For example, you might want to provide your mentors with additional training or motivate them in a different way.
Here's a checklist we use at iSpring to identify a good mentor: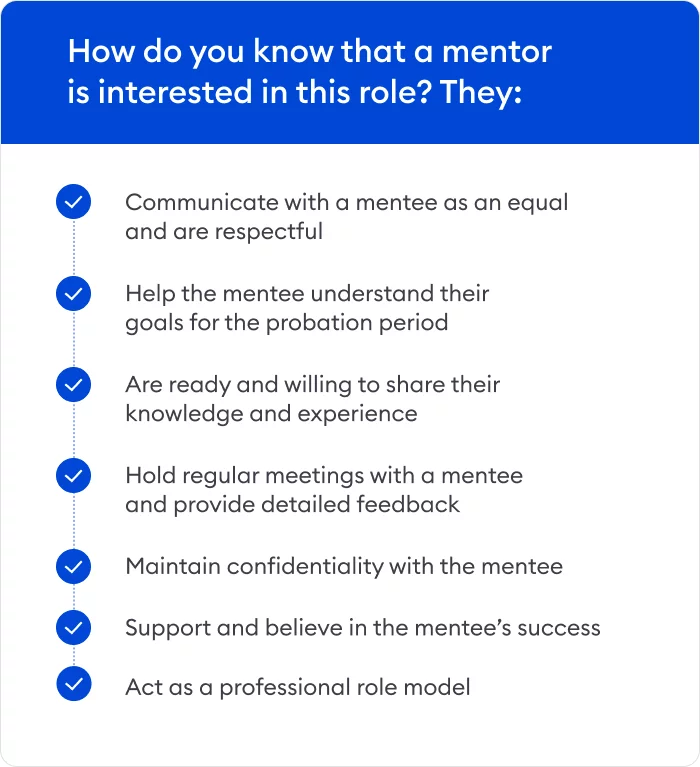 Step 3. Train mentors
Before your mentoring program begins, you need to be sure that your mentor knows how to communicate with a newcomer, give feedback, and build skills. A great way to ensure they're prepared is through training.
At iSpring, we have developed a comprehensive training program aimed to equip mentors with the knowledge, skills, and attitudes necessary for effective mentorship. It includes face-to-face training sessions and online assignments. During the training, mentors create their own project — an onboarding course for their new teammates. It lets us know what knowledge an employee has gained and how they can apply it in practice.
Here's what to include in mentorship training:
Introduction to mentoring. Explain what the business and mentors are getting out of mentorship. When employees realize its value, they're more engaged and invested in their role.
Mentor's role. Describe the qualities and skills of a good mentor to steer your employee in the right direction.
Adult learning principles. In mentoring, the traditional "teacher-student" model doesn't work. This is a partnership in which a mentee is an adult with their own views and experience. So, a mentor should understand the difference between teaching children and adults.
Goal setting. A mentee should learn from a mentor what the company expects from them and how to achieve this. That's why a mentor should be able to set achievable goals, by using the SMART framework, for example.
Communication techniques. When dealing with a newcomer, a mentor should be able to listen to them, ask the right questions, and give constructive feedback. Once a mentee feels supported, it's easier for them to reach their full potential. That's why it is important to train mentors on communication skills. 
Step 4. Create a motivation system for mentors
Employee motivation is a critical aspect that impacts the performance of the department and even the entire company. You can motivate a mentor in different ways: with the help of material and non-material incentives. The choice depends on the mentor's workload and corporate culture.
Financial motivation
What it includes. This may be a monthly salary increase or a bonus for each new employee who has passed the probation period.
When to apply it. Financial motivation works best at the start, for example, in young and fast-growing companies in which a corporate culture has yet to be developed. In these companies, mentors often have a heavy workload, and the best way to recognize their efforts is to provide a monetary reward.
Risks. Mentors may take on a lot of mentees at once to earn more, thus compromising the quality of training. Besides, they may lack time for their direct duties.
Non-material motivation
What it includes. This may be a special prestigious status of a mentor, certificates and badges, personal gratitude from the manager, and a photo on an employee honor board. 
When to apply it. Non-material motivation works if the company has a rich corporate culture and a loyal team. Public recognition makes mentors happier and inspires confidence that they're doing a great job.
Risks. If a mentor has too many trainees, over time they can burn out, so badges and certificates will stop working.
Step 5. Measure the impact of the mentorship program
Finally, you should be sure of the success of your mentoring process. How can you know if it is really benefitting employees? And, equally important, was it worth the time and money invested?
Knowing how to evaluate the impact of mentoring is key to finding out if your current program is delivering good results and how it can be improved in the future. Here's how you can do this easily.
1. Check out onboarding results 
New hire onboarding typically lasts three months but, in fact, it may take longer due to the specifics of the work and the number of projects.
To evaluate mentoring effectiveness, see if new hires become productive faster after you've implemented the mentoring program. If not, it is important to find out why. To do this, first, ask newcomers what isn't working in the mentoring process.
2. Collect feedback from your mentees
Ask newcomers to what degree they're satisfied with their onboarding and mentors. You can do this directly at a one-to-one meeting or include surveys in your onboarding programs. 
At iSpring, we use surveys to collect mentees' feedback and measure their level of satisfaction. We ask them to rate the mentor's work, share their impressions on the onboarding, how it can be improved, and more. 
3. Test mentees' knowledge with online quizzes
Check how well your new hire learned the work standards, company values, and other important information necessary for their work with online quizzes. 
At iSpring, we provide assessments on our training platform, iSpring Learn. Employees can take them anytime, anywhere, and on any device. 
On average, an online quiz consists of 15 to 40 questions that employees need to complete within 15 to 30 minutes. If a mentee fails the quiz, they can have another attempt, but the questions and answers will appear in a different order this time. This helps protect the quiz from cheating and lets us ensure that we receive credible results. 
Since we use iSpring Learn, we don't have to check quiz answers manually. The platform does this automatically and collects reports on each trainee. We can see how well they understood the material, what mistakes they made, and whether they're ready to work further. 
3. Conduct 360-degree competency assessments
Online quizzes can help you assess employees' knowledge. But if you'd like to get a clear picture of your newcomers' competencies, such as how well they work with customers, you can conduct 360-degree reviews. This will let you see if employees match their job requirements and which competencies need improvement. 
You need to choose raters from the people that a mentee works with — the employee's supervisors, peers, and subordinates — and also ask the employee to perform a self-assessment. To assess a specific competency, respondents need a rating scale and a list of statements that can be checked.
iSpring Learn automatically processes the answers and creates the competency radar chart. It immediately shows which competencies should be improved and if a person is a good fit for a specific position. 
Now that you've evaluated your first round of mentorship, take the results into consideration and use them to improve the next round of mentorship. Then measure the results again, refine the program if necessary, and launch a revised version.
Mentorship FAQs
Here you'll find the most frequently asked questions related to mentorship in the workplace. 
What is mentoring?
Mentoring is any form of social learning where someone with more experience helps guide the learning and personal and professional growth of someone with less experience.
What Is the purpose of mentoring?
The purpose is to grow and learn. For a mentee, the growth and learning are self-directed and guided by a mentor. For the mentor, the purpose of mentoring is to be a guide who helps other people develop themselves by leveraging their mentoring experience. 
What are the common types of mentoring?
There are several types of mentoring relationships you might consider for your company's program:
One-on-one mentoring. A more experienced mentor helps a less experienced mentee incorporate into the company and develop their career.
Peer mentoring. This happens when a group of people, usually in similar roles and career stages, come together to share knowledge.
Group mentoring. Three or more professionals share knowledge with each other. Sometimes everyone in the group is at a similar stage in their career. 
Reverse mentoring. This happens when junior professionals mentor more senior professionals in a specific area.
Flash mentoring. This refers to quick one-off mentoring sessions aimed at learning a key piece of information or skill.
Is there any mentoring software?
Yes, there are platforms designed to streamline workplace mentoring programs. They include such features as matching mentors and mentees, scheduling sessions, and tracking progress. 
At iSpring, we schedule Zoom sessions and track employees' attendance right in the iSpring Learn LMS.
Now, Over to You
From reducing employee turnover and HR costs to cultivating an engaged talent pool and strengthening the employer's brand, a successful mentoring program can benefit your business significantly. To streamline mentoring and new hire onboarding in general, consider using the iSpring Learn LMS. It will help you conduct surveys, online quizzes, and 360-degree assessments, as well as let you train your employees easily. 
Sign up for a free demo of this LMS. We'll be happy to give you a quick walk-through and demonstrate its capabilities.