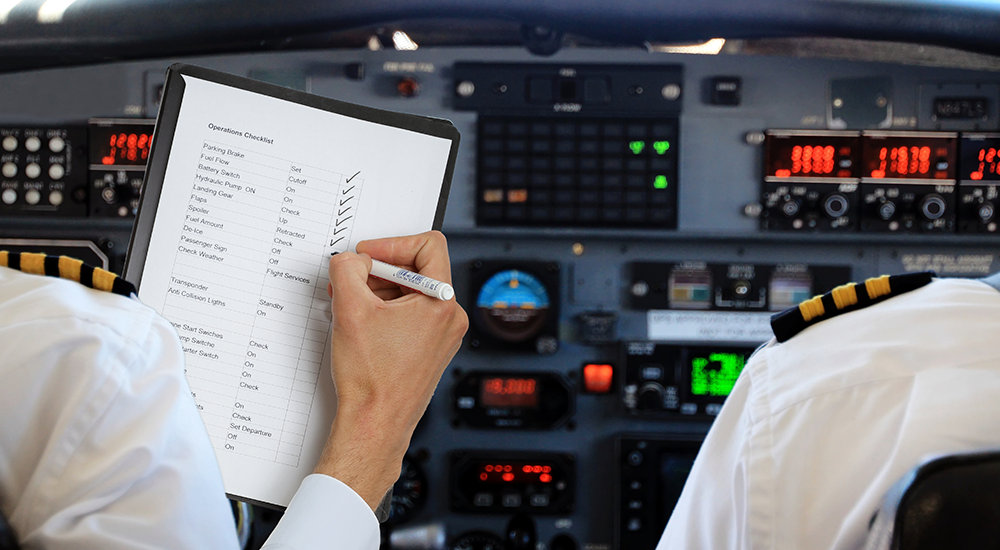 There are more than 700 LMSs in today's market. It would take you many years to check out each one. To narrow the hundreds of choices down to a short list of solutions, we prepared a list of learning management system requirements.
Functional Requirements
The functional LMS requirements are the actual LMS features that learners and administrators will be using.
Must-have features
There are several must-have features that should be in each system by default.
User and course management
First, you need to decide how to work with users and groups in the LMS. To do this, answer a few questions:
How will you register employees — will users register themselves, or will an administrator register students?
Who will be involved in managing the LMS? Do you need a system that allows you to assign different user roles such as administrators, publishers, SMEs (Subject Matter Experts) and users?
Are you planning to create individual training programs for different employees or organizations?
How will you add new users — by email or by importing them from an Excel file, or both?
Learning models
Next, you need to decide on the learning model which will be the best for your business requirements.
Pure eLearning. Employees are trained only online. They take courses and tests and read recommended articles and books.
Blended Learning. Only a part of the training is transferred to online learning. For example, you can ask employees to complete all the prerequisite courses through eLearning and then undergo hands-on training in person.
Instructor-led training. This type of training allows learners and instructors to interact and discuss the training material, either individually or in a group setting. Instructors may deliver training in a lecture or classroom format, or even virtually, using video conferencing tools. But, moving human can be expensive!
To select an LMS, you need to answer the following questions.
Are you planning to host webinars? If yes, the list of LMS features should include webinar software or integration with video conferencing services.
Are you going to implement instructor-led training? If yes, then you need an LMS that allows you to manage classroom schedules and locations, monitor performance and attendance, and assign learners and instructors to offline sessions.
Support and creation of learning content
At this stage, you need to decide what kind of training materials you will offer to employees and whether you will create courses internally, or not. Answer the following questions:
What content are you going to use? Will it be PDFs, docs, MP3s, MP4s, SCORM, AICC, Tin Can? Make sure the LMS supports all the file and eLearning formats, and data collection capabilities you need.
Do you need a course editor?
Some LMSs have a built-in editor that allows you to create simple tests and courses. There also may be a bundled powerful authoring tool for building interactive courses, quizzes, and conversation simulations. With the help of such toolkits, you can create engaging learning content with embedded videos, screencasts, interactions, and branched scenarios.
Here you can see a space shuttle course created with iSpring Suite.
Analytics and reports
Training is about results. So, decide how you're going to measure them. The benefit of an LMS is that it frees you from having to work with Excel spreadsheets and process performance data manually. Answer a few questions.
Do you need detailed reports on materials, groups, and users, or is it enough for you to know about learners' progress in general? Keep in mind, these analytics can also be used to drive improvement both your content on the learning system itself.
Do you want to customize reports? Some LMSs allow you to create your own templates — i.e., automatically display the metrics you need in the form of charts, graphs, etc.
To learn more about other potential must-have LMS features, read this article.
Extra options
Learning platforms typically have a bunch of extra options. Some of them may be helpful to you. It all depends on your business needs.
Social learning
More than 60% of companies want their employees to learn every day. Of course, it's close to impossible to make people take courses daily, but you can motivate them to share interesting educational content with each other online.
If you follow this approach too, then you need an LMS with social learning features. These systems are in a way similar to social media, where employees can publish articles, discuss their colleagues' posts, and like and share content. Instructors and experts can also add training materials for employees and, if necessary, answer questions.
Talent Management
If you want to develop certain skills in employees, search for an LMS with a skills management feature. It allows you to choose necessary competencies and create learning programs that close skill gaps and track users' success.
Mobile learning
If you are going to train sales representatives or other employees who are always on the move, your learning content should look great on all mobile devices. At the very least, you need an LMS that supports fully responsive courses that adapt to the screen size of any device (… a must have). The ideal solution is a platform with a mobile app that allows learners to take courses offline. The latter will be especially helpful to those who travel a lot and need access to training materials from airplanes or other places with 'low-to-no' internet connection.
e-Commerce
If you are planning to sell courses, look for LMSs with an e-Commerce option. It allows you to set prices for course material, as well as track sales and manage income.
White-labeling and customization
Consider whether you want to design the learning portal in your own corporate style. In some LMSs, you can only change the color scheme and upload the company logo. Others let you completely redesign the interface so it seamlessly blends with the company's brand standards and corporate websites. Some systems even allow you to move the platform to your own domain and change the interface of the mobile app. However, most vendors charge an additional fee for that.
You can also modify the interface of some LMSs with the help of widgets and page templates. For example, students will see only assigned training programs and a calendar with upcoming events, trainers/coaches will see a list of users and their academic performance, and administrators will see additional configuration tools.
To figure it out, answer these questions:
Do you want to have the interface in the style of your corporate website?
Do you need to customize the interface for different roles?
Gamification
By getting points and rewards for completed tasks, an employee becomes even more deeply involved in training and strives harder to succeed. Most vendors have taken this trend on board and added gamification elements to their LMS: points, awards, ratings, and more.
If you want to motivate your employees with the help of game mechanics, choose an LMS with gamification.
Certificates
Another way to motivate users to learn is to reward them with certificates. Some LMSs automatically issue certificates to users after they complete a course or a test. This option is also helpful for companies providing employees with professional certifications.
Technical Requirements
Cloud-based or hosted solution
A hosted LMS is installed on a company's server. All data is stored in-house. However, deploying a hosted LMS is a complex technical task that involves checking the compatibility of the system with the company's existing network and software architecture. As a result, the setup phase can take 3-6 months (or more).
A cloud-based platform is hosted on the web. It doesn't require deployment, so you can start working with it immediately.
Security
Depending on your company's policy, identify the security requirements — for example, where data is stored, how users should receive logins and passwords, and who can have access to data.
Integration with other systems
Consider whether you need integration with HR software, BI systems, CRMs or any other services. For example, for many healthcare organizations that train medical professionals it's important that a learning platform integrates with ACCME web services.
"When choosing an LMS, consider which options are especially important for you, and which ones are not a big deal. For example, if you are an academy or a university that depends on grades and regular assessments, you will need a comprehensive LMS with a robust grading system and maximum security. On the other hand, if you are a company that just needs skill-based training or information delivery, you may not need a comprehensive grading system. Also, you may be interested in an LMS that is mobile friendly and easy to use to facilitate training for your employees."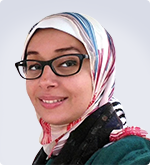 Cost Considerations
When searching for a learning platform, there's no avoiding the financial aspect. According to Capterra, people spend 59% more than they expect to on their LMS. To find the perfect system for your budget, you should know about the pros and cons of different pricing models and define the one that's most suitable for your company. There are several primary pricing models:
Pay-per-active-users. You pay only for those who use the system during each billing cycle.
Pay-per-learner. You pay a fixed price for a fixed number of users, regardless of whether they are active or not.
Pay-as-you-go. You pay only for what you use — for example, users and the courses they take.
License Fee / Subscription. You pay a fixed price for a fixed period, like 1 year or 6 months, and add as many users and training materials as you need.
For more on which method of payment suits you best, read the full LMS pricing guide.
More Resources on Choosing the Right LMS
To make it easier for you, we put together all the essential learning management system requirements into a checklist. Download the checklist and mark the features your company truly needs. It will help you find the perfect match.
To learn how to plan the whole process of selecting an LMS, read our guide.