May 10, 2022
5 Kajabi Alternatives for Selling Online Courses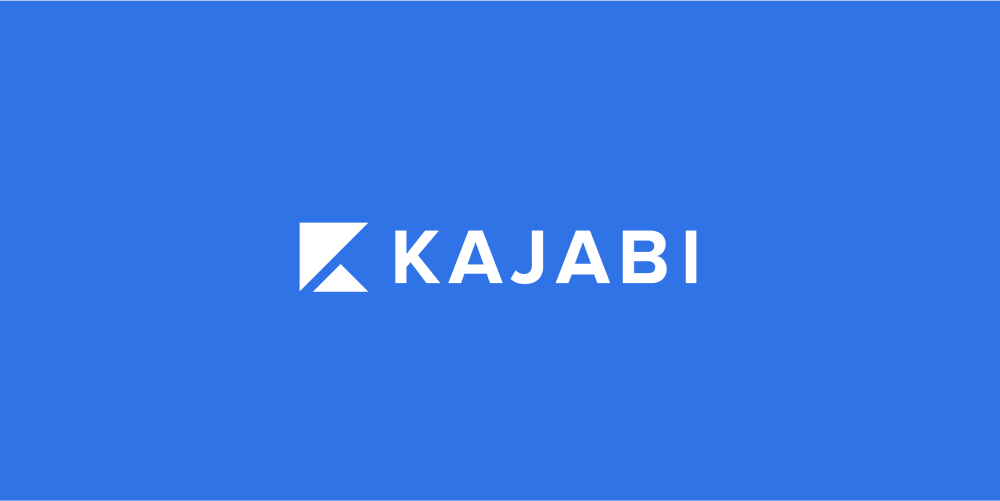 Are you on the hunt for Kajabi alternatives? Well, based on some Kajabi reviews, you're not alone. Certainly, it's not the only solution for selling online courses and building a training business. In fact, there are many other platforms that are worth exploring.
Well, we have reviewed the 5 best Kajabi alternatives. But before diving in and providing more details about these platforms, let's see what Kajabi is and how it works.
Kajabi Review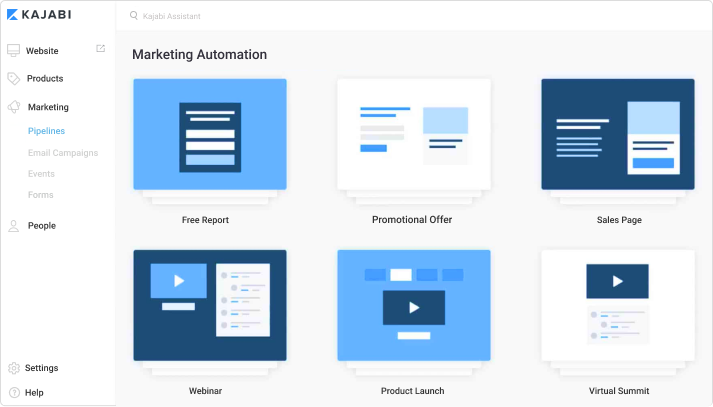 Kajabi markets itself as a "knowledge commerce platform" that helps to build a successful online business. It provides a suite of tools for creating, promoting, and selling digital products. With Kajabi, you can build a customized website, launch marketing campaigns, and run a membership site. 
The platform was designed more for selling individual content items than structured courses. Still, you can create course documents, presentations, images, and audio files. It's also possible to add videos that will be hosted on Wistia and enhance courses with assessments. However, some users say in reviews that the course editor is not very intuitive. 
Kajabi has a great focus on marketing options. It contains built-in templates for landing pages, allows for hosting webinars and managing marketing campaigns. You can build a sales pipeline by easily stringing together landing pages, email sequences, and offers. Kajabi also has a blogging module, so you don't need to link to a completely different site to promote your products with content marketing. 
For those who just want to sell an online course — and who already have a business structure powered with a website and marketing tools — this can be total overkill. However, if you're just starting and want everything in one place, then this platform may be a good choice. However, the pricing may seem a little much for startups.
Notable features 
Premier page builder – An efficient web page builder that's easy to use with tons of layout presets to start you off right. It includes drag-and-drop capabilities and many modules or block types that can be added to your layout.
Pipeline blueprints – These are pre-built templates specifically designed to handle sales campaigns, product launches, and so on. So you can build fully automated marketing campaigns with the click of a button.
Built-in blog – You can build an integrated blog for SEO that will match the look of your website and store.
Video hosting – By uploading your videos to Kajabi, you'll have them encoded and delivered by Wistia for speed and security.
Events – You can run live or automated pre-recorded webinars.
Users
Kajabi is most suited for individuals that want to sell their knowledge and have all the necessary tools under one roof. However, it doesn't come cheap, so for those who are not going to build a serious business around online courses, it may not be worth the investment.
Pricing
The basic plan starts at $149 per month.
Now, let's have a look at some top-notch and more affordable Kajabi alternatives.
1. iSpring Market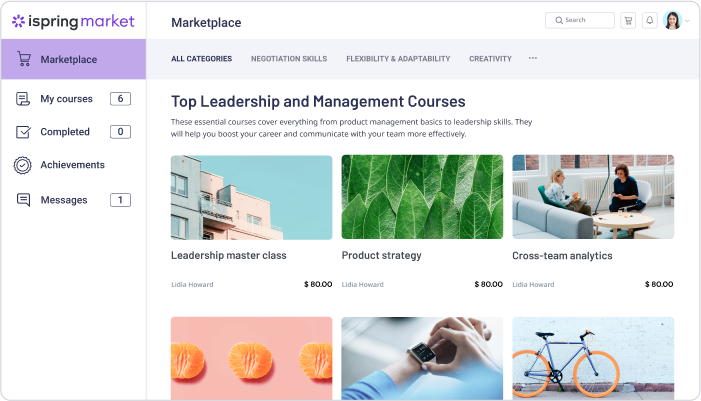 iSpring Market is an online training center that is designed to help companies and instructors launch a course marketplace within minutes. To start selling, you just need to set up a storefront in a couple of clicks and upload the learning content. 
The platform has an easy-to-use course builder that allows you to upload various types of content in whatever format you prefer. It supports video, audio, reference documents, and presentations, which you can combine into structured online courses. It's also possible to upload ready-made SCORM courses, quizzes, and conversation simulations created in eLearning authoring tools like iSpring Suite and set up the platform to automatically award learners with a certificate once they complete a course or test.
All the courses are presented on the online storefront, with each of them having its own page with a description, training program, and reviews. You can customize the look of the marketplace in a breeze by simply adding your business logo, changing styles and fonts, and setting up a custom domain name. 
iSpring Market has great analytics. You can not only keep track of revenue data but also see the statistics on learner progress that can help to identify what needs to be improved in a course and increase profits.
The platform provides you with a number of tools for incentivizing your customers. For example, you can offer some of your courses as a free gift or generate discount coupons for the products. 
Notable features
Full LMS functionality – You have all the necessary tools to establish and manage the learning process.
Intuitive learning portal – Learners get a convenient user portal where they can take courses, see deadlines, and track their progress.
Learning paths – You can configure step-by-step learning paths for students. For example, you may want to set up course completion rules or deadlines.
SCORM compliance – You can upload your SCORM courses and quizzes and keep track of learners' activity and results.
Coupons – There's an option of incentivizing prospects and students to enroll in your courses with discounts.
Webinars – iSpring Market integrates with Zoom so you can easily promote your courses with live webinars. 
Gamification – You can award your course-takers with points and badges and let them see their position on the leaderboards.
Users
iSpring Market is the ideal solution for training centers and businesses that are focused on selling courses to organizations or individuals. It functions like a real LMS that allows for managing learners and the whole training process and perfectly suits the companies that want to provide certification programs. 
Pricing
Starts at $444 per 500 users per year.
2. Teachable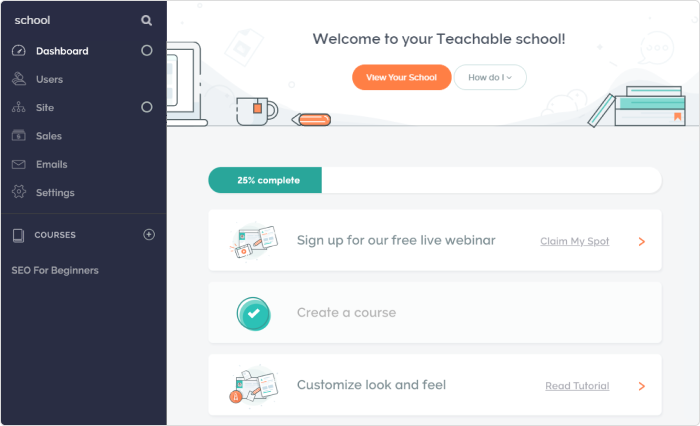 Teachable is another price-friendly Kajabi alternative that lets you sell your courses from your own site with your own branding. 
In Teachable, setting up a course is pretty straightforward. Courses are organized as "sections" filled with "lectures". Lectures can consist of multimedia files (video, audio, and images), PDF documents and text, and multiple choice quizzes that you can create right on the platform. There's also an "Add Code" option that allows for embedding live video streams or webinars directly into a lecture.
To start selling, you need to create the website where your courses will live. You can set it up quickly with the intuitive drag-and-drop builder. The platform offers a range of options for configuring and branding the site. However, you need to be tech-savvy if you want to completely change the look of the site. It also enables you to choose between different hosting options – the Teachable free domain, your own domain name, or a subdomain. 
With Teachable, you can create various pages, such as an affiliate sign up/refund policy and others. Like Kajabi, it also lets you create blog posts, which is a great way for new people to find you.
Marketing options include discount coupons, time-limited offers, bundles, affiliate programs, and tracking pixels.
Unlike many other platforms, Teachable offers a free pricing plan. However, you have to pay $1 plus a 10% transaction fee whenever you sell a course. You still need to pay a 5% transaction fee on all sales with the Basic paid plan.
Notable features
Custom domain – You can connect a custom domain to your school or create a subdomain.
Advanced pricing options – You can sell a subscription, charge a one-time fee, or set up a payment plan, and offer bundled courses.
Blog – There's an option to run a blog on your site that allows you to create blog posts for SEO. 
Marketing integrations – You can integrate your school with MailChimp, Mixpanel, AWeber, Infusionsoft, and other marketing tools via Zapier.
Tracking pixels like Facebook Pixel – You can increase your advertising's effectiveness by adding conversion pixels to your site.
Tax collection – The platform builds VAT into course sellers' pricing, simplifying their tax-reporting obligations.
Users
Teachable is best for businesses and entrepreneurs that want to sell online courses on their branded website but are satisfied with basic course-building options and don't need to play interactive content. 
Pricing
There's a free plan with limitations that lets you enroll a maximum of 10 students and charges $1 plus a 10% transaction fee for each sold course. Paid plans start at $29 per month (billed annually). 
3. Podia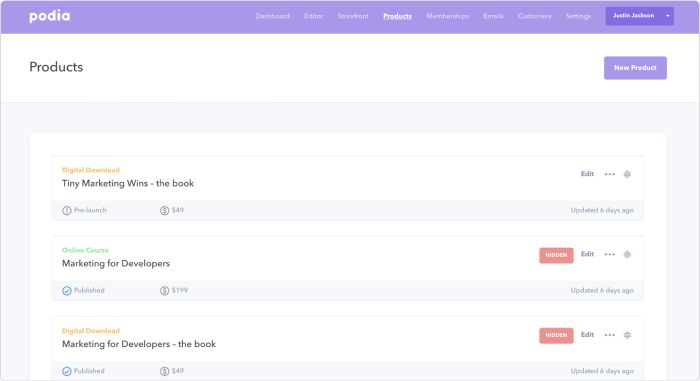 Podia is an all-in-one online selling platform that lets you sell online courses, digital downloads, and memberships. This is a Kajabi alternative that, by contrast, has a list of unlimited features, including unlimited products, customers, emails sent, sales, and files hosted.
Podia is more focused on selling digital products like e-books, video and audio files, PDF checklists, etc., than on complex courses. Still, it has a basic editor that allows you to create plain one-tier structured courses from documents, images, video, and audio. With Podia, you don't need to get Wistia or Vimeo, because it supports unlimited bandwidth for hosting your own video files.
The platform has an intuitive website builder that offers you an "all-in-one" experience, meaning the entire sales funnel. You can build a professional-looking site and add any kind of pages you need, including a storefront, sales pages, contact page, and more, and customize them to match your brand or build something from scratch with flexible design options.
As for marketing and selling options, Podia has everything you need for effective email marketing and allows for offering bundles of digital products, coupons, upsells, and cross-sells, If you choose a higher pricing plan, you can start working with affiliate partners and enable a blog on the platform to attract new customers.
Notable features
Unlimited everything – There are no restrictions on the number of courses, learners, and more. 
Built-in email marketing platform – You can fully manage email marketing within the platform and even provide drip campaigns. 
Affiliate marketing – You can start offering courses to your affiliate marketers and give them a commission for selling your products.
Bundle products – This allows you to bundle online courses with digital downloads to incentivize students to buy more.
Integrations – You can connect Facebook Pixel, Google Analytics, Mailchimp, HotJar, and other apps to power your business.
Online chat – Podia has an integrated live chat.
Users
If you are an entrepreneur or an individual creator who wants to sell digital products and are looking for a Kajabi all-in-one alternative, Podia could be a good fit for you. However, it lacks the features of a fully functional LMS and is not the best option for training centers with an academic focus. 
Pricing
Starts at $39 per month.
4. Thinkific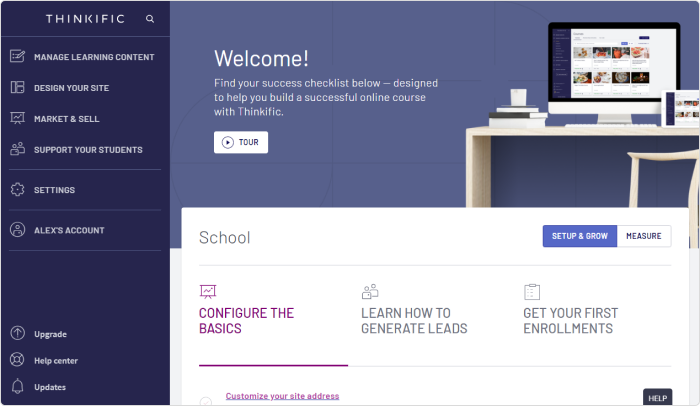 Thinkific is a platform for creating, promoting, and selling online courses while supporting your brand and owning your customer base. It provides a robust feature set for website and course building and integrations with business and marketing apps.
With Thinkific, you can set up a homepage for your course site and create as many custom pages as you want. Though you don't have full control over customization—for example, you can't install CSS—you can change brand elements and modify various sections on each page. You can also connect your training website with the other site you have using a custom domain.
To set up an online course, you can create "Chapters" and fill them with learning materials. The platform allows for making video, text, presentation, and PDF lessons, as well as quizzes and surveys, which you can create right in Thinkific's editor. The videos are hosted through Wistia. You can also embed links on YouTube or Vimeo and platforms like Brillium Exams, H5P by using iFrame. 
A few other features Thinkific supports include affiliate marketing, analytics and tracking, email marketing along with support for over 1000 external apps. However, they're available only for users of paid pricing plans. 
Teachable also offers a free plan but you have to pay a 10% transaction fee for each sale. With the Basic paid plan, the fee is reduced to 5%. 
Notable features 
Learner focused – You can create customized learning environments and course landing pages for various types of learners.
Integrations – The platform can be integrated with more than 100 external business and marketing tools. 
Flexible pricing options – You can charge students monthly fees for access to all content or split the full course price over several monthly payments.
SSL (secure socket layer) – You have the option to turn on SSL with any plan. 
Sales widgets – These are small, customizable course cards or buttons that you can use to market your programs on other websites. That means people can buy your course from anywhere.
Thinkific community – This is a community outside the course content for deeper discussions with students. Each community you create will have a section on your Thinkific website. 
Users
Thinkific is best suited for companies and solopreneurs that are focused on building a brand around online courses and need a whole set of tools to promote their business.
Pricing
There's a free plan with limitations that lets you create up to 3 courses. Paid plans start at $49 per month (billed annually). 
5. Ruzuku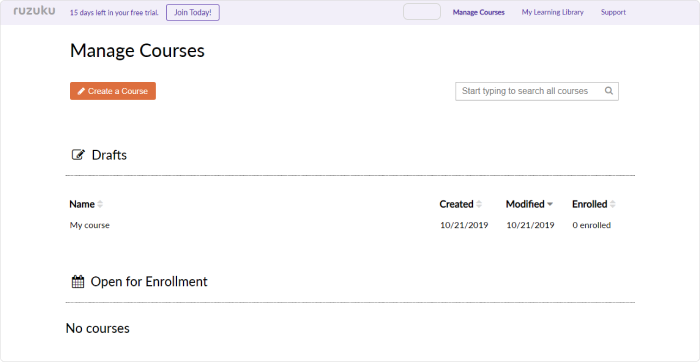 Ruzuku is another Kajabi alternative that focuses on the simplicity of course building and communication tools. 
The platform has a course editor that allows you to lay out the structure of your courses quite simply by adding activities. Activities can take the form of text, images, audio, and videos. You can also upload PDFs, Word, and PPT documents. 
Ruzuku also lets you add a discussion forum to every single lesson. Forums can be helpful to stimulate discussion among learners and encourage them to contribute to your courses by uploading additional resources. 
If you are a user of the Up-and-Comer or University price plans, you can also add polls and quizzes to your courses and host webinars and live teleconferences. 
Selling and marketing options include multiple price points for each course, subscriptions, and customized coupons on each payment type.
Notable features
Global Content Delivery Network (CDN) – Your learning materials are distributed via CDN for faster learner experience.
Discussion forums – Learners can teach each other by sharing useful resources (images, PDFs, and videos) in their responses.
Learner community – Students have social profiles, bios, and photos in the course community.
Webinars and teleconferences – You can mix up training via e-courses with webinars and teleconferences. 
Users
Ruzuku may be "the one" for those who want to get started on course building quickly and create their own learner community. However, it's quite limited in terms of customization and marketing features. 
Pricing
Starts at $ 74.75 per month (billed annually). 
Kajabi Alternatives: Final Thoughts
There are plenty of platforms for selling online courses on the market. Here, we've reviewed 5 Kajabi alternatives and shown what they are best for. Think about your goals, the type of courses you want to sell, budget, and other requirements, and choose the best solution for your business.
If you're looking for an easy-to-use platform that will help you get started with training business fast, try iSpring Market for free right now.