June 13, 2023
XLsoft: "With iSpring, we are confident that the expectations of our customers will be fully met"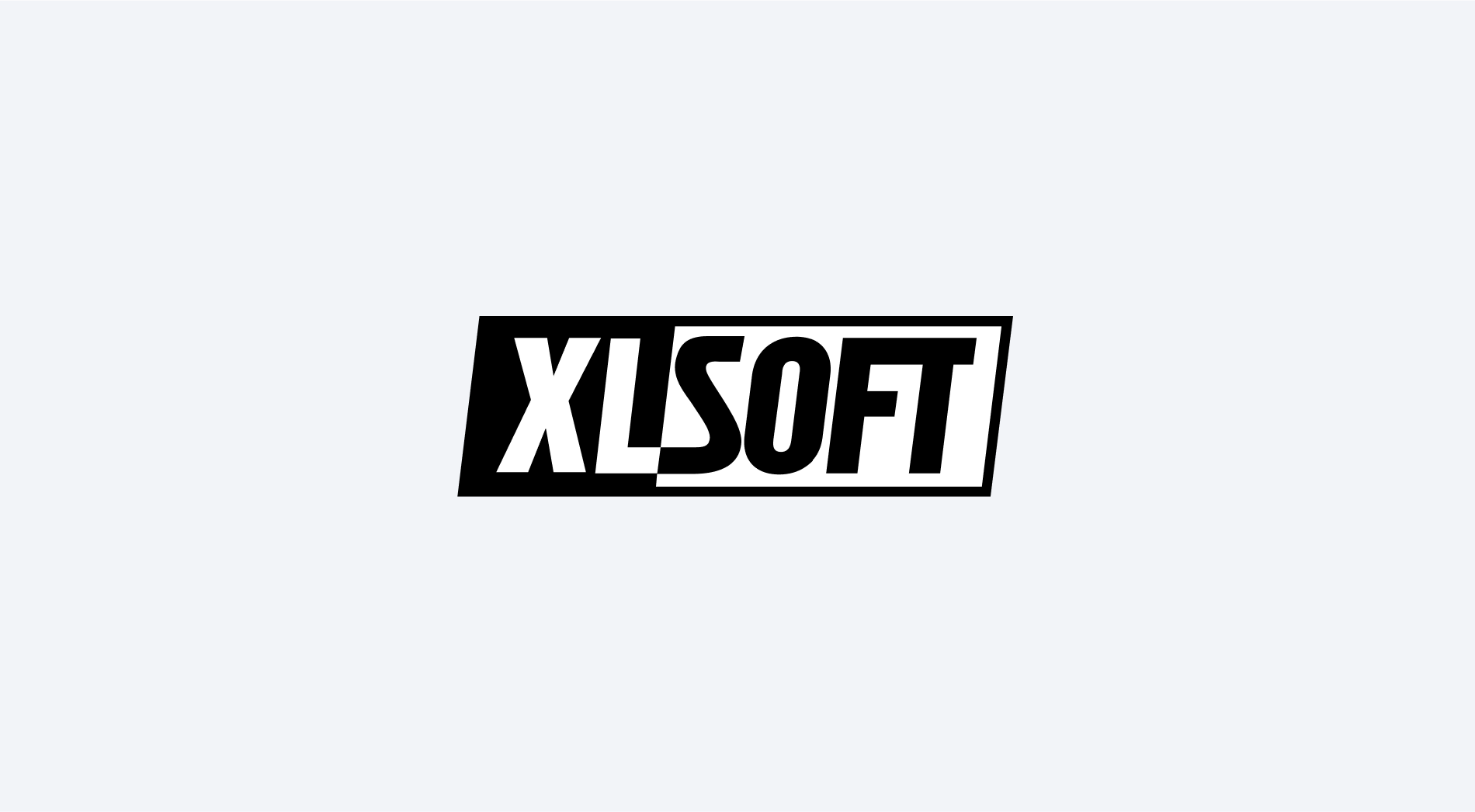 The XLsoft Corporation is a leading software distributor and localization company that operates in the USA and Japan and helps global IT vendors distribute their products in the APAC region. It's been 13 years since XLsoft started to work with iSpring, and both parties continue to strengthen their cooperation day by day.
Fukutaro Mori, Sales Manager at XLsoft, shared how convenient it is to work with the iSpring team in addressing ever-evolving customer needs and industry trends.
About XLsoft
Since 1987, XLsoft Corporation has been partnering with industry heavyweights like Intel, Docker, Anaconda, SmartBear, Smartsheet, Apryse, and Aspose to deliver excellent software to the Asian and American markets.
We primarily focus on software development and IT management tools that meet the needs of our time: compilers, test automation tools, PDF SDKs, AI/machine learning platforms, API platforms, content creation software, project management platform, security software, DevOps, cloud services, etc. We also have vast expertise in translations and offer localization services in Japanese and many other languages.
At XLsoft, we try our best to publish useful and helpful product information and the latest product information to users in Japan in the Japanese language. Our local Tokyo engineer team provides users with 1st and 2nd-line technical support in Japanese. These services are extremely supportive and help users in Japan to use iSpring products over the longer term.
The Beginning of Our Cooperation With iSpring
Our first encounter with iSpring was when we saw iSpring Solutions in the US software catalog in August 2010. We quickly realized that the iSpring functionality of converting PPT files to Flash was a breakthrough technology. We were astonished to find that any regular PowerPoint user could master the tool with little effort and then make such diverse Flash content for education and training. That's how we started to explore opportunities for partnership and joined the iSpring reseller program.
Back in 2010, I wanted the FlashSpring (now iSpring) toolkit to be delivered to as many Japanese customers as possible, so I started selling it in Japan as an iSpring partner.
The Value of iSpring Suite
For 13 years, we have had the pleasure to work both with iSpring's standalone tools like QuizMaker or Converter Pro, and its comprehensive authoring solution – iSpring Suite.
iSpring Suite is a platform where you can easily create a learning course by utilizing existing slides and other content that is at hand. There is no need to start from zero and invest a lot of time in course creation. Even if you don't have special technical skills, a basic understanding of PowerPoint is more than enough.
iSpring Suite is a full-fledged toolkit that has the essential components for making varied and dynamic online learning content. As a user of iSpring Suite myself, I particularly like the iSpring Cam Pro functionality for webcam recording and screencasting. Among other things, it enabled me to create a video for one of our sales pitches quickly and easily.
In my experience, iSpring Suite works great both for corporate and academic clients. If we're talking about companies, it lends itself to any kind of employee training materials and business manuals. For educational institutions, the tool has a wide scope of applications as well, including online courses, class materials, quizzes, and exams.
In addition, iSpring enables the conversion of PowerPoint projects to HTML5 and their publication on websites, and this functionality can be in high demand in a variety of fields.
Benefits of Partnering with iSpring
I'd like to highlight the 3 major benefits of our partnership with iSpring:
iSpring handles support requests within half a day with no delays.
Cooperation with iSpring brings XLsoft prospective leads.
iSpring software continually meets customer needs and addresses feature requests.
Over the years, iSpring demonstrated an exceptional quality of service coupled with extra fast tech support. We work with iSpring tech support engineers closely and appreciate their quick responses. They help us answer inquiries from users swiftly and this serves to strengthen our customer relationships.
We also cooperate with iSpring's sales and marketing managers who are in charge of the Japanese market and demonstrate a high level of professionalism and accountability.
Promoting iSpring in the Japanese Market
We conduct a range of marketing activities under the auspices of XLsoft to promote iSpring.
Among them are the following:
Google Ads
Twitter advertising
SNS posting
Press release distribution
Blog posting
Newsletter distribution
Catalog marketing
Seminars and webinars
Exhibiting at events
One of the remarkable exhibitions where we participated recently was the IT Trend Human Resources Expo in 2022. It was my first time presenting iSpring software at a large online event.
A fragment of Mr. Fukutaro Mori's sales pitch at IT Trend 2022: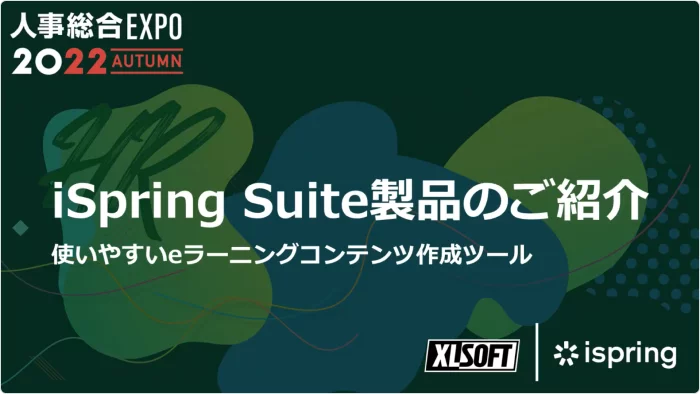 Posts about iSpring products also regularly appear on XLsoft's Twitter account and in our blog. For example, below is the latest publication we shared with our followers – it's a client's case study that we prepared together with the iSpring team.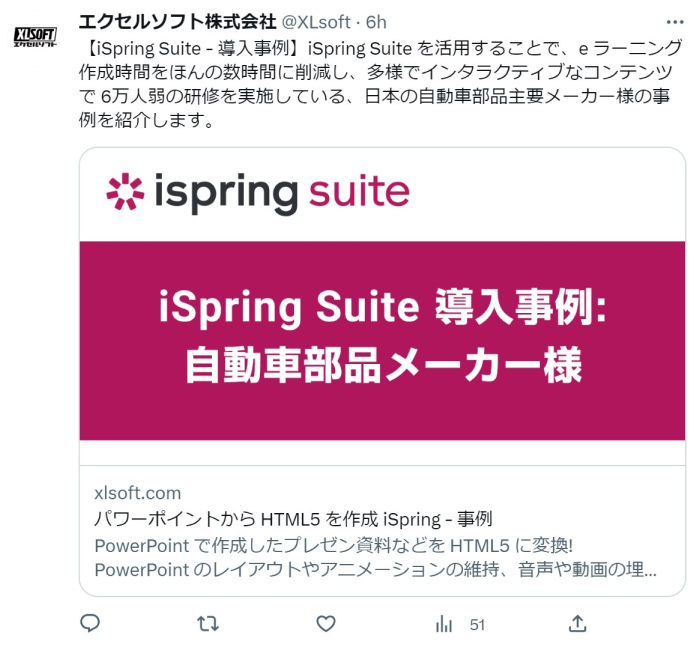 To Sum Up
Here at XLsoft, we see continuous growth in the sale of iSpring products year after year. Sure, this can be attributed to the increased popularity of remote work, the effects of COVID-19, and the progress of digital transformation. But this success has a lot to do with the way iSpring responds to new trends and environments, and expands the functionality of its software solutions. I am happy that XLsoft is a part of these processes, and our partnership helps us address new challenges effectively.