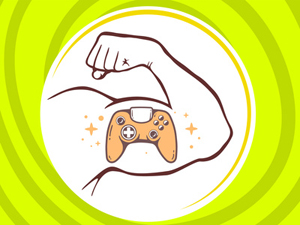 Gamification is becoming a major player in the e-Learning realm. For many traditionalists, gamification can be seen as frivolous and devoid of fundamental teaching. For professionals, and those who have played video games throughout their childhoods, it is an exciting idea to enhance education.
More than 75% of Americans play video games. Of these, 50% say they play casually and 27% report playing moderately or frequently. Dialog and avatars from these games are now part of our culture. Almost everyone recognizes a reference to "Angry Birds" in a conversation. There is even a virtual language that has found its way into our culture. "Flame", for instance, means to constantly insult someone. Therefore, with video games and video game jargon becoming a common denominator for much of society, it seems to make sense to use this to educational advantage.
Lecturing is a technique used in K-12 education and in most universities. Corporate learning employs videos and attempts to engage learners through question-and-answer sessions. Statistics tell us, however, that people remember only 10% of what they hear and 20% of what they see. When instructors add visuals to the lectures, that figure jumps to 30%. When learners participate in the learning, even through common simulations, however, they have a 90% recall.
That means corporate employees learn faster and retain the knowledge longer than traditional learners, making gamification of corporate training more cost-effective than training manuals and video lectures. Schoolchildren show a greater grasp of material when they are challenged through gamified learning programs like Sum Dog in which students log on to the site and play to learn math skills, competing with each other and with other schools.
For ideas on how you can use gamification in your e-Learning program, read more articles in our blog:
For more e-Learning be sure to follow us on Twitter and Facebook!