December 15, 2022
Quiz Builder in iSpring Learn for Quick Knowledge Assessment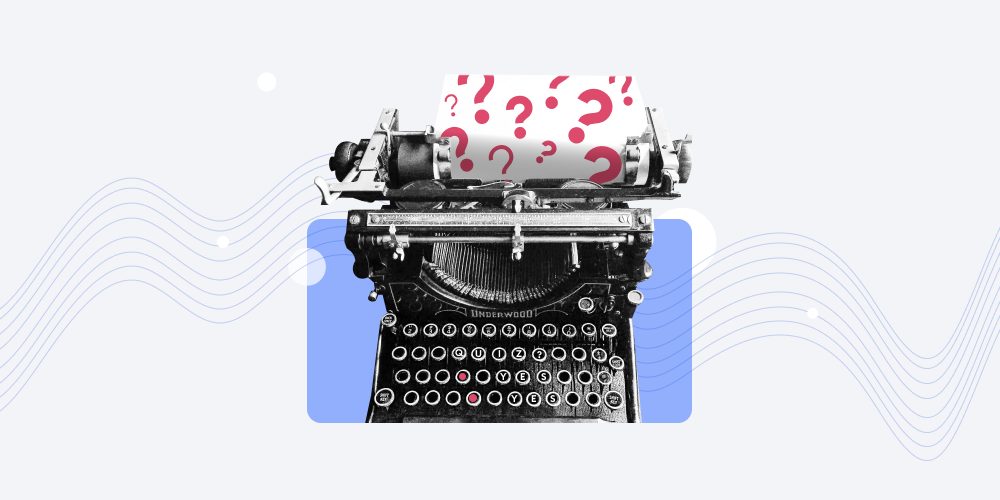 Online quizzes will help you check your team's qualifications quickly — identify their knowledge gaps and then assign relevant training to fill them.
In this article, we'll explain how you can create quizzes in iSpring Learn and which settings you should use to prevent cheating and get accurate results.
Create a Quiz in a Browser
To check your employees' knowledge quickly, you don't have to create a quiz in a separate tool and upload it to your learning platform. You can build a test right in iSpring Learn and assign it to your team immediately. All you need is a browser and an internet connection.
Flexible Quiz Settings for Accurate Knowledge Testing
3 question types. You can choose between multiple-choice, multiple response, or short answer. As well, you can create an unlimited number of questions for each test.
Answer feedback will help your employees review their mistakes, understand the topic better, and improve performance. For example, you can explain in detail why the answer is incorrect, add useful facts, or provide an entire article on the subject.
Feedback is enabled by default — an employee sees it when answering questions. If necessary, you can change the text of the message or deactivate it.
Shuffling questions. If you enable this option, the system will randomize the order of questions. Each user will have a unique test, so it will be more difficult for employees to cheat off of each other.
Collaboration on Quizzes to Make Them Even Faster
To build a quiz faster, you can involve your colleagues in the process. For example, while you're creating questions, they can be setting up branching, configuring the settings to cheat-proof your tests, or adding pictures to the assessments.
Each change in a quiz occurs in real time. You will see which of your colleagues are working on a quiz with you and which question is currently being edited.
When an author is editing a block, it turns gray and the other collaborators can't edit it. You can make changes to the quiz once your colleague has finished working on it.
Protection from Cheating for Fair Results
As mentioned, you can randomize the order of the questions to prevent cheating. Besides, you can limit the number of attempts and time allowed to complete the quiz. If an employee solves the tasks ahead of time and closes the test, they won't be able to return and review it. Thus, your employees won't be able to cheat, and you'll get accurate results.
iSpring Learn will check the answers automatically and collect the results of the entire team or each individual employee into the report.
Access on Any Device
Online quizzes work perfectly on any computer, tablet, or smartphone. They fit neatly to the screen size, look beautiful on any device, and load quickly – even with a poor internet connection.
How to Create a Quiz in iSpring Learn
Here's a step-by-step guide on how to build an online quiz:
Go to the course page and click Add → Online Quiz.
You can't create a quiz separately from the course. If you need to run a onetime assessment, make an empty course, add a quiz, and assign the course with the quiz to your employees.
Set up the title screen. Enter a quiz name and a description, so your employees know why they need to take the test, how long it takes, and what score it is important to earn.

Add questions. To do this, click New Question and select one of the three available question types. Enter your question text and answer choices. Create as many questions as you need — there is no limit.
You can add a video or an image to each question. Images cannot be larger than 10 MB.

To set up the rules for passing the quiz, go to Settings. Here you can specify the number of attempts permitted, the passing score, set the time allowed to complete the quiz, and disable feedback.
To save your quiz, click on Publish. Now it can be assigned to employees.

You can also upload your quiz to another LMS. To do this, click Export and select the format: SCORM 1.2, SCORM 2004, or Tin Can (xAPI).
Here's more information on how to create quizzes in iSpring Learn: