September 1, 2022
The New iSpring Suite 11: Three Reasons You'll Fall in Love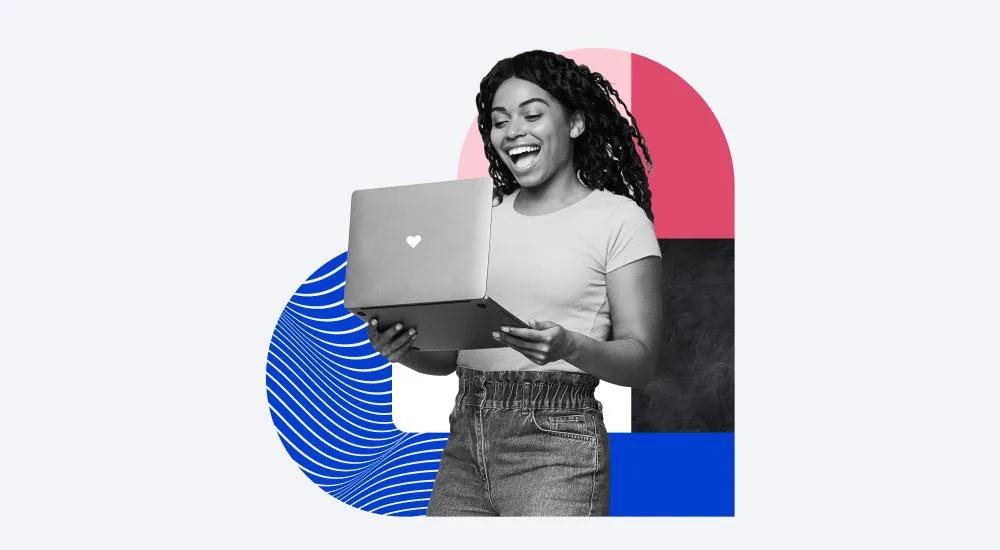 Exciting news! Today, we released a new version of our flagship authoring toolkit — iSpring
Suite 11. It received a robust upgrade that will empower you to create even more impactful eLearning content.
iSpring Suite is adored by thousands of course developers worldwide for its ease of use, rich functionality, and overall value. With the new
release, there are even more reasons to love it with all your heart.
The new iSpring Suite offers a wide set of new customization features that'll make your content even more appealing and engaging. We've
also expanded Content Library with a collection of hand-drawn characters and backgrounds, so you can add a game-like atmosphere to your courses
and make training irresistible. Plus, from now on, learners will be able to control the pace of learning by adjusting the speed of course
playback.
Want to be the first to see these amazing new features in action or are you just eager to learn more about iSpring Suite and how it works?
Now let's take an in-depth look at the three major reasons you'll fall in love with iSpring Suite 11.
Reason 1. Infinite Inspiration and Endless Possibilities
Create real magic in your courses. The new iSpring Suite opens up great opportunities for creativity and the design of learning content. Thanks to
new customization capabilities, you can build courses in keeping with your brand identity or create something entirely new.
The design you've been dreaming about
In iSpring Suite 11, you can completely redesign the player — change the shape of buttons and fonts, add gradients to the course layout,
adjust transparency, and more.
The best thing is that you won't have to do the work twice by creating several courses for different devices. The mobile version supports all
the new design settings.
Reason 2. Charming Simplicity and Invaluable Support
The updated authoring toolkit has a more appealing and user-friendly interface. Besides, it comes with ready-made player themes and an expanded
collection of characters and backgrounds. All this will help you make your content creation process even easier and faster.
New interface for beauty lovers
The iSpring Suite 11 toolbar is even more intuitive and easy to use. You'll enjoy every click of the mouse as you work on eLearning
content.

Preset themes to save you precious time
Do you have a presentation, and need to turn it into a professional course right away? With iSpring Suite 11, it's a breeze. You'll
find an entire collection of new player themes that will let you build beautiful courses in no time. Just choose a template and your course is
ready to go and looks like it was created by a professional designer.
Awe-inspiring locations and characters
Now you can turn your slides into interactive games in a snap with hand-drawn backgrounds and characters. You no longer need to spend hours
searching for them on the Internet. We've added hand-drawn images to iSpring's Content Library, so you can design courses on a whole
new level.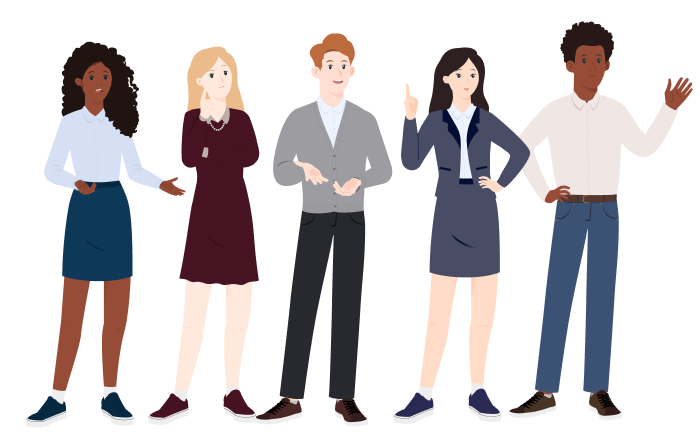 There's a collection of 18 characters of different ages, nationalities, and professions — more than 360 images that will add a lively,
game-like atmosphere to your course. The new characters will navigate your learners through various workplace scenarios. They can serve as
mentors, customers, bank employees, managers, teachers, and students.
Each character has dozens of poses and emotions: from Socratic thoughtfulness to genuine delight. This will let you breathe new life into your
courses and recreate any working situation.
Beautiful backgrounds, drawn by professional artists, will take employees into a new environment, give the course the right feel, and make it
extremely engaging.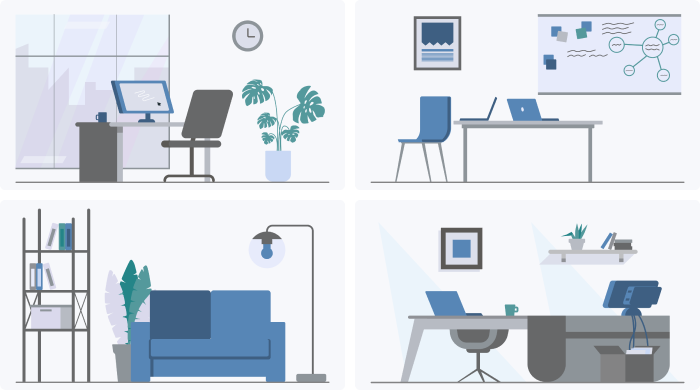 Reason 3. Boundless Care of Learners
As you can see, iSpring Suite 11 will be a real productivity booster and a source of inspiration for course developers. It will help streamline the
course authoring process and create even greater looking courses with less effort. But it also has something really cool for learners.
Revamped role-play design for greater ease
Role-play simulations will look different, now that their design will be thought out to the smallest detail. We've changed the mood scale,
updated the design of the dialogue, and added new animations. It will be easier for learners to get an idea of how to work with the simulation,
even if they're opening it for the first time.
Learning at their own pace
With the release of iSpring Suite 11, learners will be able to take courses at a comfortable pace. For example, they can watch a video lecture or
listen to the narration on a slide twice as fast. And those who need some more time can progress at a slower pace. To do this, learners just need
to select the appropriate playback speed in the player.
This new option affects the timing of the course, the speed of video and music playback on the slide, and the pace of animations. And it is up to
you to decide whether this option will be available to learners or not.
---
Customers with an active iSpring Suite subscription will get all new features for free — simply by updating it to the new version.
If you haven't used iSpring Suite before, now's a great time to sign up for a free 14-day trial and
check out all its capabilities for yourself. All the new features are already available in the trial.
We're confident it will be your eLearning companion for many years.