June 1, 2023
iSpring Suite's Character Builder: Create Unique Characters in Minutes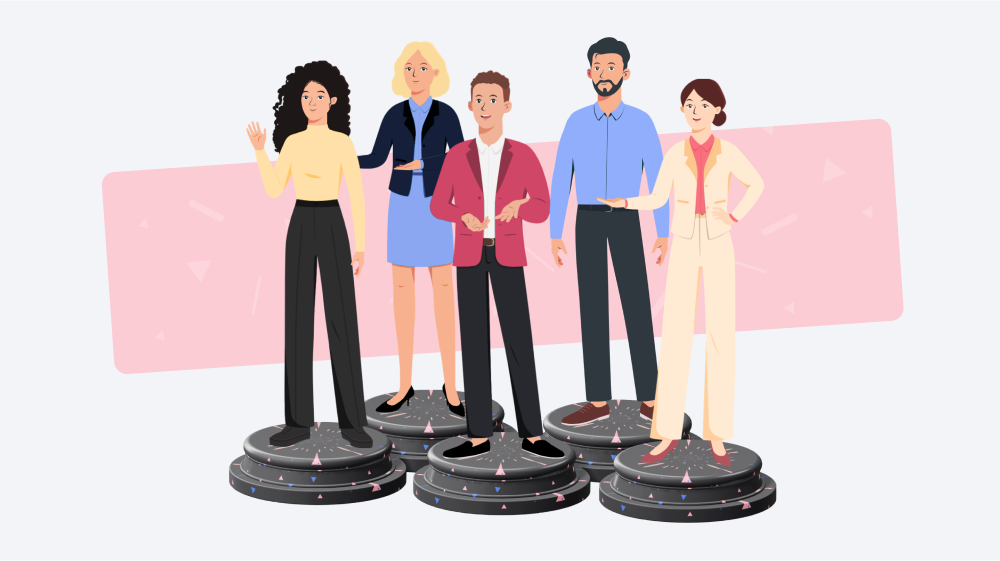 Now you can use iSpring Suite to easily create and edit custom characters that match your brand identity and reflect the rich diversity of our world! Our new Character Builder is a unique feature that will let you select y preferred appearance and clothing for your characters and add them to slides with just a few clicks.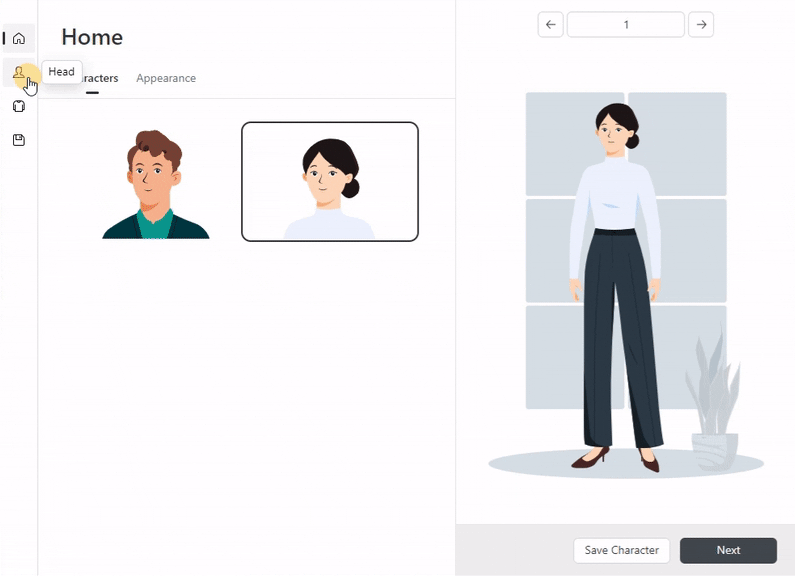 The Benefits of the Character Builder
Here are the main benefits of this new feature for businesses, instructional designers, and L&D specialists:
Accelerated content development
There's no need to actually draw the characters. To create a new character, an instructional designer can simply select the desired options in the illustration interface. The entire process takes just a few minutes.
Decreased expenditure
Creators can design unique high-quality training content using only iSpring Suite. There's no need to use third-party tools to design graphics.
Improved completion rates
Courses with unique characters that represent employees (ethnicity, uniform, brand colors) will engage learners more effectively and increase completion rates.
How to Create Custom Characters with iSpring Suite
Designing unique characters with iSpring Suite is a breeze, thanks to its ready-made templates: just select the character features you need, adjust the colors of their clothing, and that's it! See the entire process in the instructions below.
If you don't have an iSpring Suite subscription yet, download a free trial to test-drive this new feature.
Open Content Library and go to the Custom Characters tab. Click on Create Character.
You'll see the Character Builder window. In the Home tab, select the desired character and click Next.
Under the Appearance tab, select the character and their skin color.
Go to the Head tab and choose the desired hair for your character.
Then, choose the character's face and facial hair.
In the Clothes tab, select the upper and lower clothing items and footwear for your character. You can also select their colors.Or go to the One-Piece tab and select a national dress or a uniform for your character.
If you can't find the desired color, click on "+" and select the one you need.
You can now save your character. Type in their name and add character tags, in order to quickly find your character later. Click Save Character.Please note: Characters created within an iSpring Suite subscription are available to all users in this account.
Once your character is ready, simply select them in Content Library and click Add to slide.
Done! You've now added your own custom character to your course.
Please note: The trial version of iSpring Suite only allows you to create one character. Log in to your account to save them and add them to slides.
How to Edit Characters
If some changes are being made to your brand identity, or you need to change the looks of your character for any other reason, there's no need to build a new character from scratch. Just edit the original character and save the changes.
To edit your custom character:
Click on the pencil icon.Or select the character and click on Edit.
Once you're done editing, click Save Character.
You can also delete characters if you no longer need them. To do this, select the character and click on the trash bin icon.
Summing Up
iSpring Suite's Character Builder is a game-changer for businesses, instructional designers, and other online learning specialists. It offers an innovative and interactive approach to advanced content creation. Leverage the power of unique characters that resonate with your learners to enhance engagement, personalize learning experiences, incorporate storytelling, and create versatile and effective training programs.
Excited to see the Character Builder in action? Download a 14-day free iSpring Suite trial!