Updates
iSpring Suite 8: Free Mobile App for iPhone
iSpring Viewer is a free app that allows users to save presentations and e-Learning courses right on their devices for viewing later, even without an Internet connection. It comes complete with an intuitive content library and the ability to add content items to a favorites list for fast access.
Do you like iSpring Viewer on your iPad? Then you'll love iSpring Viewer on your iPhone!
iSpring Viewer v2.0 is yet another awesome addition to the powerful set of upgrades supercharged into iSpring Suite 8, really making it your all-in-one tool for e-Learning authoring. When you publish e-Learning content with iSpring Suite 8, you can offer your users the option to open their courses right on their iPhones in a new and improved interface!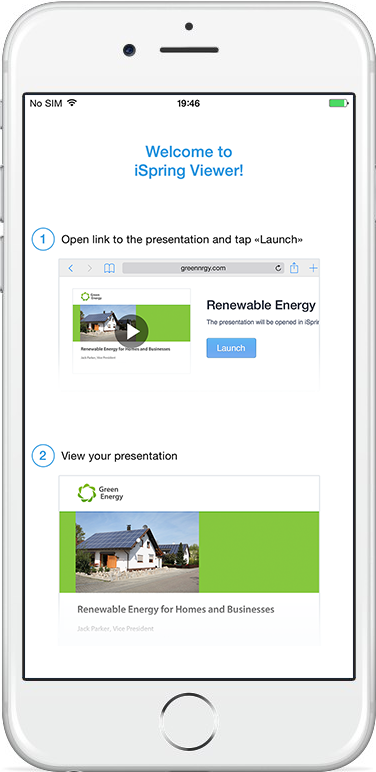 What's New in iSpring Viewer 2.0 for iPhone?
Content Download Queue
Have a full course load for your users? No problem! Now they can download a full list of content items simultaneously and still view a course at the same time!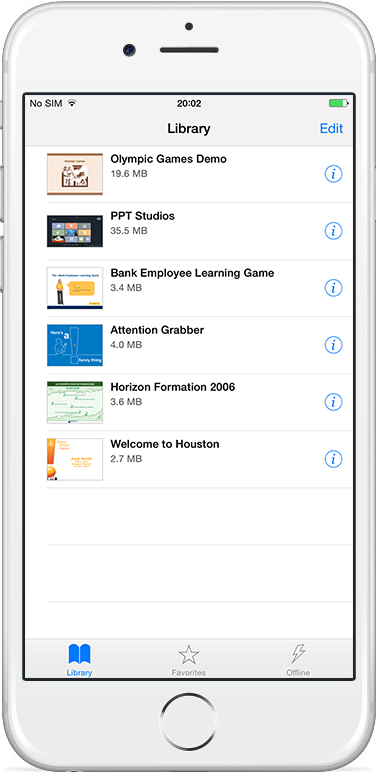 Adaptive "Miniskin" Player
Immerse your users in a full-fledged video lecture with PowerPoint slides right on their iPhones! The iSpring Viewer adaptive player will adjust perfectly to the orientation of the device, placing slides and video next to (or on top of) each other for a full viewing experience.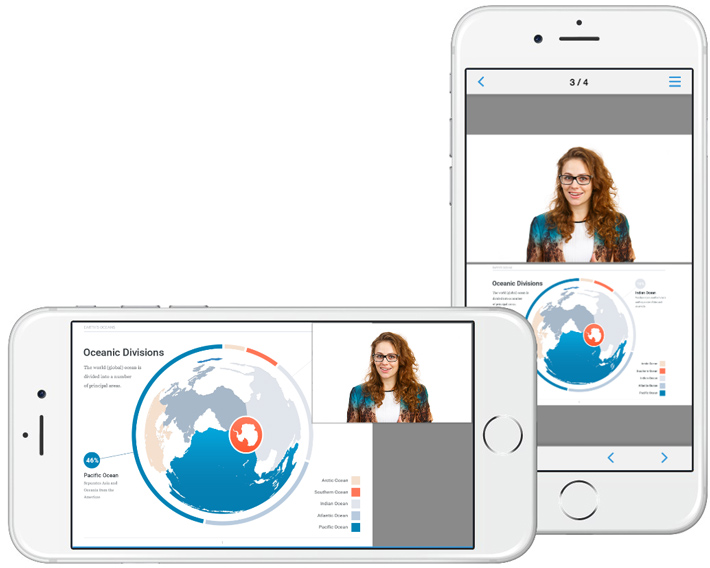 Conclusion
Add these new capabilities to everything that already exists in iSpring Viewer Mobile App (like an intuitive content library with favorites), and you get a fully-packed online course player that's perfect for anyone to view or present e-Learning or marketing material on the go!
Curious about the other new features in iSpring Suite 8? Come see us at DevLearn and get a full tour, plus a free 90-day license!