July 3, 2018
eLearning Course Evaluation: 10 Questions To Ask Employees AFTER A Corporate eLearning Course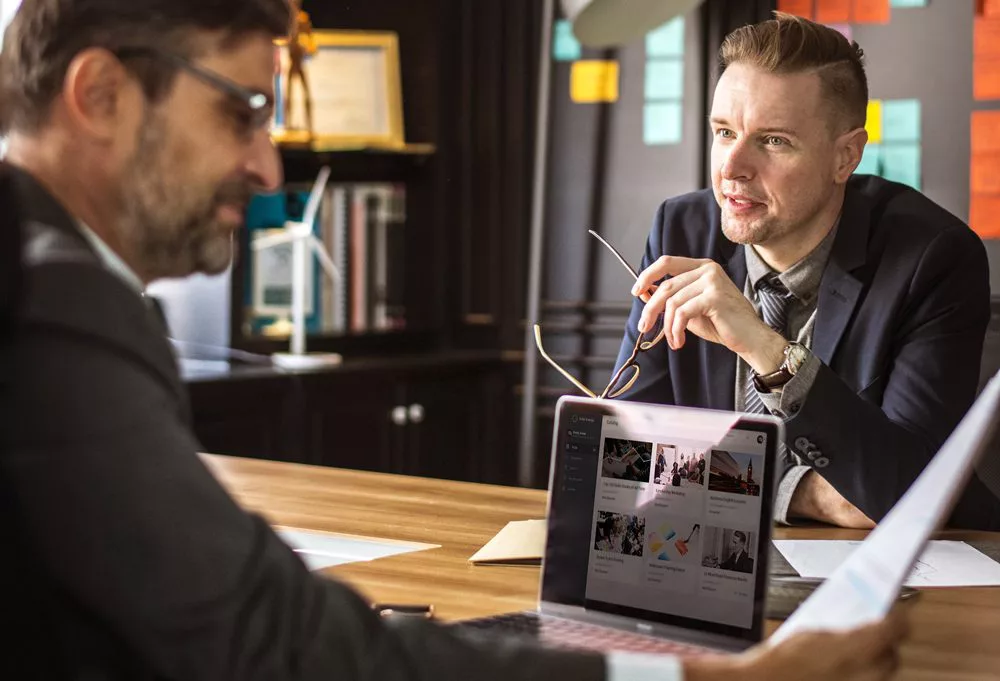 One of the most valuable sources of eLearning feedback is your distributed workforce. In this article, I'll highlight 10 questions to ask employees after they've completed your corporate eLearning course.
How do you know if your online training program is keeping employees engaged and living up to expectations? You go right to the source. eLearning course evaluation through follow-up surveys and interviews can offer the actionable insights you need to detect online training pain points. However, you need to ask the right questions to get the Big Data you're looking for. These 10 questions can help you continually improve your corporate eLearning course and achieve the desired outcomes.
How Was The Overall Online Training Experience?
It's good to lead off with a general question in your eLearning course evaluation to gauge the online training experience as a whole. How did they feel about the corporate eLearning course? What sort of impression did it leave on them? Ask them to sum up their thoughts or opinions in one or two sentences so that you can gauge their overall reaction. If they weren't satisfied with the corporate eLearning course, ask them to provide specific examples of how it missed the mark.
Did You Achieve Your Personal Learning Goals Or Objectives?
Employees must achieve the organizational objectives and outcomes. But they're also there to accomplish personal goals which are relevant to them. For example, brush up on their product knowledge or master a work-related task. Ask them to disclose which learning goals they had in mind, then if the online training course helped them to achieve the desired results. This also allows you to create more targeted online training resources in the future.
Were You Able To Bridge Skill Or Knowledge Gaps?
Encourage employees to reveal skill, knowledge, or performance gaps that they wanted to bridge through corporate eLearning. Did the corporate eLearning course help them lessen or fill the gap altogether? Once again, this gives you the opportunity to identify previously undisclosed gaps and create personalized online training content that caters to corporate learners' needs.
Did The Corporate eLearning Course Cater To Your Learning Preferences?
Everyone has their own personal preferences when it comes to corporate eLearning, including accessibility, online training activities, and delivery methods. Likewise, different employees have different ways of assimilating the information. Thus, you must ensure that your corporate eLearning course provides a diverse range of online training materials that appeal to diverse learning preferences. If they felt as though the eLearning course fell short, welcome suggestions for online training activities and resources they'd like to see in future online training courses.
Did You Receive Timely eLearning Feedback That Focused On Areas For Improvement?
These questions supply the user data you need. Did your employees get the in-course feedback they need to improve? In your eLearning course evaluation, inquire about the types of feedback they received throughout the corporate eLearning course, and if it helped them identify personal strengths and weaknesses. Did the eLearning feedback motivate and inspire them to achieve their potential? Or did it make them feel uncomfortable or singled-out?
Were You Able To Connect With The Online Training Content?
Employees must be able to form a meaningful connection with the online training content if you want them to fully engage. Did the online training content resonate with them on a personal level? Or did they feel it was a one-size-fits-all approach? Were the online training resources relatable and custom-tailored to their needs and preferences? This question may even lead to an open dialogue about the emotional tone of your corporate eLearning course and the mood it evokes. For example, did the color palette make them feel uneasy? Were the images a bit too controversial or off-putting? Would they prefer a more conversational or professional tone?
Was There Enough Interactivity?
Modern employees expect immersive online training materials that entertain as they enlighten. Thus, you must ensure that your corporate eLearning course is offering enough interactivity to keep them engaged. Interactive online training resources also allow them to build real-world experience and put their skills to the test. For example, simulations expose them to real challenges and situations that reduce on-the-job mistakes.
Did You Have Any Issues Navigating The Corporate eLearning Course?
Confusing eLearning navigation is one of the most common eLearning pitfalls. For instance, the navigation icons are hidden among graphics or the corporate eLearning course contains inactive hyperlinks. Another common mistake is not providing clear directions for how to access the corporate eLearning course and supplemental online training materials. Ask employees to disclose navigability issues they encountered, as well as their thoughts regarding the overall layout.
Was The Corporate eLearning Course Too Challenging/Not Challenging Enough?
You need to find the right balance when creating corporate eLearning courses. If it's too challenging, corporate learners are likely to become frustrated. But overly simplified online training courses create boredom, which forces employees to disengage before they absorb the key takeaways. Therefore, it's essential to determine the ideal difficulty level based on employee experience, knowledge, and job requirements. For instance, those with more experience may need to skip the basics and participate in more advanced online training activities and modules.
How Do You Feel The Corporate eLearning Course Can Be Improved?
What would they change about the corporate eLearning course in order to make it more effective? Encourage them to cite specific examples of the eLearning course design's shortcomings in their eLearning course evaluation. For example, the eLearning course layout was too cluttered, or the navigation icons were overly complicated. Employees are obliged to participate in the online training experience, which puts them in a unique position to offer feedback from an insider's perspective. They aren't as emotionally attached to the corporate eLearning course since they didn't spend weeks or months developing the online training content. Therefore, they can shed light on flaws your eLearning development team may have overlooked during the design and development process.
These 10 questions are essential during eLearning course evaluation since they give you the power to root out certain issues and create more personalized online training content. Thereby, improving online training ROI and reducing employee turnover. The next question you need to ask yourself is how you'll collect this all-important eLearning feedback. Are online surveys, interviews, focus groups, or webinars the best course of action?
About the Author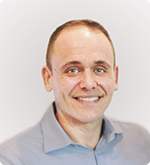 Christopher Pappas is founder of The eLearning Industry's Network, which is the largest online community of professionals involved in the eLearning Industry. Christopher holds an MBA, and an MEd (Learning Design) from BGSU. eLearning Blogger | EduTechpreneur | eLearning Analyst | Speaker | Social Media Addict