How to set up automatic login in iSpring LMS
Uploading courses and assigning them to users is a very important part of the e-Learning process. How to immerse a user into learning experience right away and skip boring login procedures? We will go over it in this article.
Provided that users already have accounts in the system, an administrator would normally send them an invitation to take a course. When users receive a message and click on the link, they undergo a login procedure, necessary in many systems.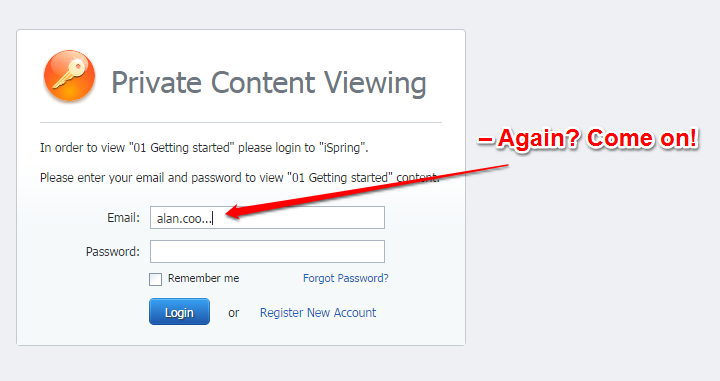 This is a question of security so we don't tend to disregard that. But what if you know those users and you trust them, considering that nobody have access to their emails? In other words you just want to make their life easier and give them as less obstacles on their way to learning as possible.
Here are the steps:
Go to the "Content" tab when you are logged in as an Administrator (or a Publisher) in the iSpring LMS
Choose an item you want to share and click on its name or on the "Manage" link
The "Manage Content Item" panel will appear
Switch to the "Invite" tab where you can see a preview picture
Click the "Invite" button and select specific Users or Groups.
Check the "Log on automatically via invitation link" box


Click the button below to send an invitation. If everything is fine, this message will popup:
When a user receives the message with the link and clicks on the hyperlink, the content item will open immediately without authentication. No need to enter email and password anymore to get to the course in iSpring LMS. This enhancement will make the learning experience even more flawless than ever!
All courses open in a pop-up window in iSpring LMS. If by some reason a course is not shown, you will see this message and click on the link within it.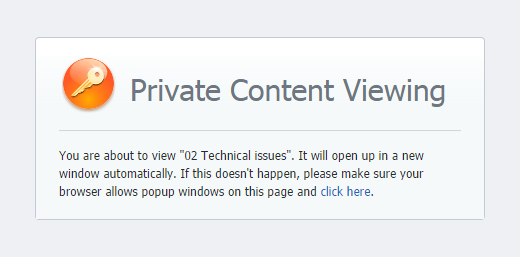 Important: It is necessary to mention that this link works for a single automatic login session only due to security reasons.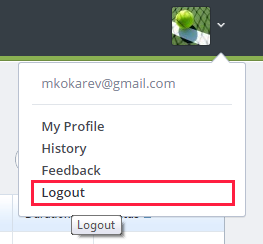 If session ends or a user logs out from the iSpring LMS, next time when the same link is activated, standard login window will appear.
Was this article helpful?
Thanks for your feedback!
Your request to iSpring has been submitted.
Please check your email for support replies. We reply to every message asap. If you don't hear back from us, check your spam folder and add to your list of approved senders.
Oops! Something went wrong...
Please contact them at .