Instructional Design
March 24, 2022
30 Years in eLearning and Hundreds of Computer Training Books Thanks to the Flu: The Story of Best-Selling Author Kevin Siegel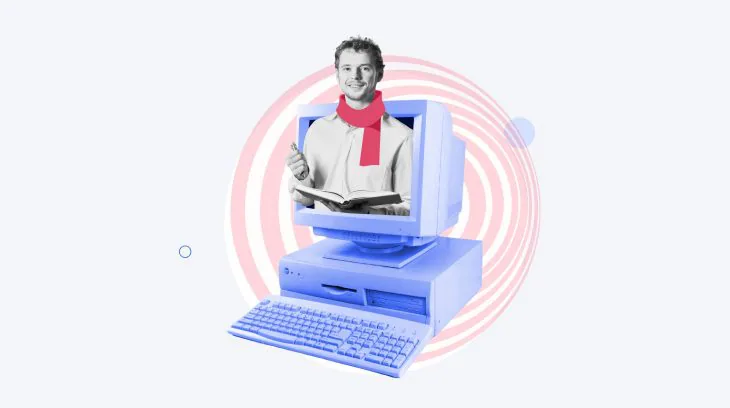 When was the first time you heard about online learning? 2020? Around 2010? We asked Kevin Siegel, eLearning Professional, to share his story about how he started teaching online back in the 1990s, long before virtual training or eLearning became mainstream. In this article, you'll learn what it was like to teach online in the era of slow and expensive network connections, the secret of writing computer training best-sellers, best practices for creating effective eLearning courses, and what the flu has got to do with all of it.
Let's get started.
About Kevin Siegel
Kevin Siegel is a Certified Technical Trainer (CTT), Certified Master Trainer (CMT), and Certified Online Training Professional (COTP). He served in the U.S. Coast Guard, where he was twice awarded the Coast Guard's Achievement Medal. Kevin also received the coveted Alex Haley Award for writing and photojournalism.
Kevin has spent decades as a technical communicator, face-to-face and virtual trainer, eLearning developer, publisher, and keynote speaker. He has written hundreds of books for adult learners. Some of his best-selling titles include "iSpring Suite, The Essentials," "CenarioVR: The Essentials," "Adobe Captivate: The Essentials," "Articulate Storyline: The Essentials," and "TechSmith Camtasia: The Essentials."
Virtual Training in the Early Internet Era
It was 1992. Kevin woke up in a long-forgotten city, expecting to teach two custom classes for a large corporate client. What he cannot forget is that he woke up with the flu.
Kevin called home, not knowing where he was or what exactly he was teaching that day. His wife got him up to speed, but it was clear that he was in no condition to teach.
"I was teaching a now sunset program called PageMaker," said Kevin. "I called the client. He said that he had people flying in from across the country and that he couldn't cancel the class."
Kevin rallied somehow and taught the class as expected. But looking back on it, he's convinced that he shared that flu bug with several people.
Because of that horrible on-site experience, Kevin said that was done with travel. However, he couldn't just give up the teaching revenue… there were bills to pay. Kevin came up with the idea to teach his on-site classes live, online.
Teaching virtually sounds like a given these days, but back then it just wasn't something you could just jump into. In those days, the internet was new, it was slow, and it was expensive.
I'm hoping Covid-19 is soon to be a thing of the past, but I don't think offline events will ever fully recover. Companies found that virtual events and eLearning can thrive — if done correctly.

Through trial and error, Kevin found a way to take his on-site "act" online and found a training platform that was affordable and reliable. He used GoToTraining in the early days and has since had much success with Zoom, Teams, and WebEx.
Today, the choices in virtual training platforms are plentiful. But when Kevin started facilitating synchronous courses, not many people were teaching online at all.
"The few people who were teaching virtually only offered short webinars. My classes were all-day, multi-day affairs, said Kevin. "Everyone told me that it wasn't possible to offer longer classes virtually. But I was optimistic that if I engaged my virtual learners, attending an online class could be the same as teaching an on-site course."
From the very first virtual class until today, Kevin has taught his online classes no differently than his on-site classes. He actively and routinely calls on his virtual students throughout the day. He encourages them to share anecdotes and their screens. In fact, screen sharing is very popular among his virtual students.
"In post-course evaluations, most of my virtual students say the screen sharing was the most effective part of the class," said Kevin. "Screen sharing is a great way to engage and collaborate. You simply make someone in the room the presenter and let them drive for a bit."
Putting Down a Book Leads to a Book
"While I was teaching that PageMaker class, the book I was using for my lesson plan was beautiful, but hard to follow," said Kevin. "It was not set up for easy use as a teaching guide."
Kevin is a veteran desktop publisher with years of experience in PageMaker, QuarkXPress, and Adobe FrameMaker. "I put the book down and taught my students how to use PageMaker based on my own experience," said Kevin.
In spite of the flu and the challenged book, the class was a huge success. Afterwards, a student approached Kevin and asked if the lessons he taught were in a book. If so, she said, she'd buy the book.
A light bulb went on in Kevin's head. He was already a writer. He was already a desktop publisher and trainer. Why not combine the skills and write and publish his own step-by-step workbook on PageMaker?
"I had no self-publishing experience beyond corporate desktop publishing. It took me six months to write and produce that first book," said Kevin. "Believe it or not, I was one of the first micro-publishers to leverage a new self-publishing platform through a little company called Amazon.com. That first book became a best-seller."
Writing as a Super Power
Kevin said that a new book can take a few months to write. If he is updating a book for a new version of a software, the update can take just a few weeks.
"Everyone has a superpower," said Kevin. "I don't have heat vision. I can't fly. But I can learn just about any program lightning fast. "And I have a second superpower that allows me to communicate how to use complicated software in terms that anyone can understand."
PowerPoint and eLearning
When it comes to eLearning, Kevin said that many people develop the course content in Microsoft PowerPoint. Then the PowerPoint content is imported into a third-party eLearning authoring tool.
That workflow is fine, but beyond the reach of many people who don't have the time or resources to learn how to use a dedicated eLearning development tool.
At the same time, there are PowerPoint-based authoring tools that make such a course development process much more convenient.
I think that the best PowerPoint-based eLearning development tool is iSpring Suite," said Kevin.
It's an easy-to-use authoring tool that allows you to create engaging eLearning content quickly. When I saw how awesome iSpring Suite is at transforming existing PowerPoint content directly into eLearning output, I was truly amazed. Seriously, there isn't a faster way to go from PowerPoint to HTML5 output. It's incredible.
PowerPoint to eLearning with iSpring Suite
PowerPoint presentations are an extremely popular format for presenting educational and other kinds of information. Kevin said that "unfortunately, most presentations created with PowerPoint aren't very good: slides packed with too much text and clip art, obnoxious colors and fonts, dull layouts, animated bullets flying in all directions, and more. There is even a name for such presentations – death by PowerPoint."
"I believe that iSpring Suite's role in eLearning is to prevent this 'death,' said Kevin. "And it copes with this task exceptionally. For example, the tool has a library and toolbox containing a vast array of assets allowing developers to quickly create visually appealing and interactive eLearning. The tools that comprise the iSpring Suite make it an easy choice when I was deciding which tool to use when creating eLearning. I love iSpring Suite so much, I wrote a book on it."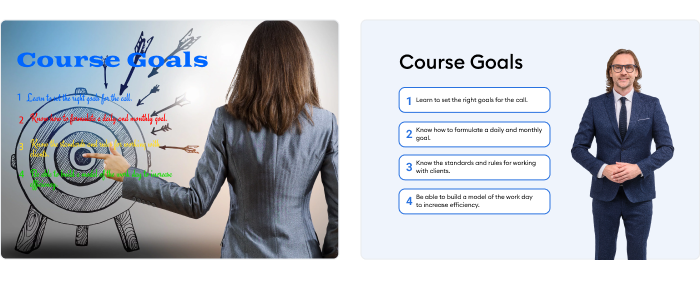 Creating eLearning has never been easier or faster than it is today. However, there is still a time suck when it comes to creating eLearning. Not every lesson you need to teach is worthy of the time and effort it takes to create eLearning.

"There are several iSpring Suite features that make it an effective eLearning development tool," said Keivn. "I've personally found it really helpful that iSpring Suite allows you to output HTML5 content without leaving PowerPoint, output SCORM-compliant packages, and add interactivity, quizzes, and software video demos. Plus, the tool is so intuitive and easy to use. I love every bit of it!"
In retrospect, Kevin said that the flu can be a good thing.
"Fever, chills, and general yucks. The flu is all of that for sure," said Kevin. "But the flu led me down an awesome path I may not have otherwise taken.
9 Tips for Creating Effective eLearning
Great instructional design leads to great eLearning! Create a lesson plan and storyboards.
Ensure that your lessons and courses are relevant and impactful.
When designing slides in PowerPoint, minimize screen clutter.
When creating PowerPoint slides, leverage visuals and iconography as opposed to text-heavy slides.
Audio enhances the learner experience, even if the audio isn't produced in a studio. At the very least, record your own audio and include it in the lessons.
If a particular lesson isn't going to make the course better, get rid of it in favor of something else.
Less is more. Learners will appreciate shorter courses that have killer content as opposed to fluff.
White space is your friend. There is no need to fill up every millimeter of PowerPoint slide space with "stuff."
The perfect playtime for any one eLearning lesson is between 3 and 7 minutes. Anything longer is simply too much content for one lesson.
---
If you want to get a thorough knowledge of iSpring Suite from one of the most experienced eLearning professionals, be sure to get a copy of Kevin Siegel's book iSpring Suite 10: The Essentials. And if you want to learn how to run online events, how to teach them in the most engaging way possible, and certify your skills, check out his course Online Training Professional Certification.
Good luck!