October 23, 2020
Susan Davis: Running a Successful Real Estate Education Business with iSpring Market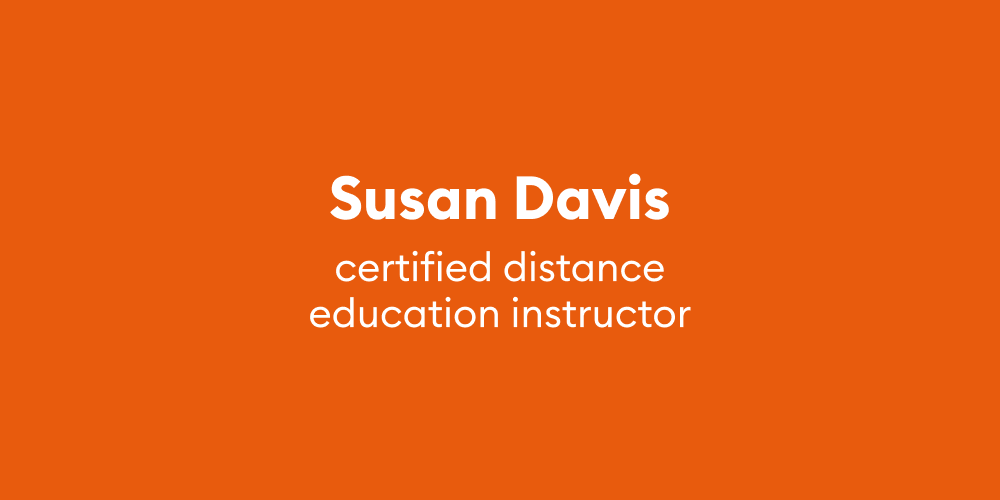 Susan Davis is a certified distance education instructor with over 25 years of experience in the field. Her work is used in 50 states for real estate continuing education and license training. In 1999, she founded one of the first three schools in the US, offering ARELLO certified distance education courses.
Susan currently works as a distance education consultant and runs an online Real Estate Education School using iSpring Market, with hundreds of learners in the state of Washington, and a growing clientele of classroom providers and instructors throughout the United States, learning how to transition to creating online courses.
In her online business, Susan acts as an administrator, instructor, content creator, marketer, and support agent. In this case study, she shared how iSpring helped her easily handle what used to be tackled by a team of 20 people.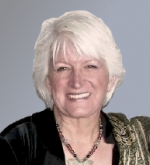 The Challenges of Real Estate Distance Education
My field of business is real estate education, which is regulated by the Department of Licensing in every state. A school, instructor, and course content must meet requirements specific to each state before a course can be offered there.
Above this layer of regulation is The Association of License Law Officials – ARELLO. Most states require ARELLO Certification of the course delivery method to be submitted along with the application for course approval.
Stringent standards required for certification include time in the course, interactivity, communication, and more. I'll say more on that point later on.
Once each course has been certified, the application can then be completed and submitted to each state where the school holds a license. However, even after each course is approved, regular updates are required, because state laws regulating real estate are frequently changing.
iSpring Market, bundled with the iSpring Suite authoring toolkit, makes it easy to adhere to all the requirements, quickly update information in the course, and provide an outstanding learning experience for my students.
How iSpring Helps Meet Distance Education Regulatory Requirements
Since 1999, I have created, edited, and developed hundreds of real estate education courses. I've discovered that instructors often don't know how to develop content correctly, so it is both effective and compliant with all the regulatory requirements. The secret, along with knowledge and experience in the field, is in finding the right software for the job.
Here's how iSpring Market and iSpring Suite help me stay aligned with the requirements set by ARELLO:
Time in the course
One of the requirements is 'time in the course.' A clock-hour is 50 minutes. Some states recognize mastery-based learning. While they want to know that the content meets the 50-minute standard, they acknowledge that learners work at different paces, and strict adherence to time in the course is not required.
Other states demand that the student spend those 50 minutes as 'seat time.' That's where the dreaded word count comes in. Knowing the average reading speed, I can figure out how many words to put in the section.
I build my course content in Word, create micro-lessons from that text into pdf files, and drop those files and graphics into FlipBook (part of iSpring Suite). With FlipBook, I can export these materials to SCORM for uploading to iSpring Market.
Later, I can track how much time students have spent reading the material, and if it's too short or too long, I can make instant changes and update the materials on iSpring Market.
Communication with the instructor and between students
Another requirement is that students should be able to communicate with the instructor and with each other. The communication capability of iSpring Market allows my students to reach out to me immediately.
I send a welcome note to new students and let them know that this is the most efficient way to reach me with questions or comments. This immediately sets up a communication path and shows the student the ease with which they can contact me.
It's easy to send a message to select a group of students from the Message function. I can ask them to write a short response to a question about the course and see who has answered or may be having difficulty with the content or questions.
I can select a student from People on the admin dashboard, send a direct message from the user page, or run an activity report first and then send a message.
Admin Notifications allows me to notify all users of course and learning path alerts.
My students like knowing that they can always contact me and that I'm keeping track of their progress.
Interactivity
I emphasize the essential parts of my courses using interactions, simulations, screencasts, and ungraded assessments that I develop in PowerPoint using iSpring Suite. Here are a few examples of interactive content that I use to reinforce learning.
I also do a lot of research that doesn't make it into the courses, but I don't waste anything – I use the Resources tab and add web links, video links, pdfs, and samples of contract forms for the students who want more information.
Assessments
Another requirement is assessments that include in-course quizzes and the final exam.
I use iSpring QuizMaker to create individual quizzes or quizzes within PPT-based lessons. For quizzes within the course, I give feedback with every question, explaining why it is incorrect and also giving a reason for the correct response in case the student was guessing at the answer.
I like to use the characters to bring a personal touch to the quiz, and I have fun with the creative capabilities that Quizmaker offers. My students appreciate the little break it gives them.
For final exams, I typically use multiple-choice questions. There is a quiz bank, as required by ARELLO, and if the student does not pass the quiz, a new group of questions will appear when they try again.
Reports
We must maintain activity records for a student for a set number of years and be prepared for an audit by education inspectors from each state. Regulators LOVE reports. And with iSpring Market, I can quickly give them what they need.
3 Reasons Why I Love iSpring Market
My personal marketplace to sell courses
One of the main advantages of iSpring for me is a beautiful and easy-to-use marketplace where I can sell my courses. With my previous school, I had a team of 20 people working for me: engineers, compliance staff, completion and sales managers, content creators, and support staff. With iSpring Market, I can do everything myself.
In the marketplace, I can divide courses into categories, like continuing education courses and post-license. I customize the design, change prices, and run reports without any coding skills. It gives me a lot of latitude.
Blended learning capabilities
One of my specialties has been blended learning. With iSpring Market, I can use ZOOM integrated into the tool and reach a hundred students or more at a time.
I set up and advertise some of my courses as blended. For such classes, I schedule ZOOM meetings, where we discuss the topics they've learned in the lessons. I usually pop the students into breakout rooms for short discussions, and then back to the chatbox to share with the entire class. I find this type of interaction more effective than giving lectures.
Outstanding customer support
And last but not least: tech support is amazing. Anytime I have a question, somebody responds literally within hours; it has never taken a day.
To Sum Up
I love iSpring tools because they give me creative freedom to enhance what could be a tedious regulatory course work into stimulating learning.
The results achieved by converting to iSpring Market are readily evident in the metrics on hits from search engines. Each course in the marketplace has a personal weblink, which significantly broadens the scope of a search. I can add a meta title and meta description, and a link is created for that course.