March 31, 2017
iSpring adds value to my teaching and makes me look cool!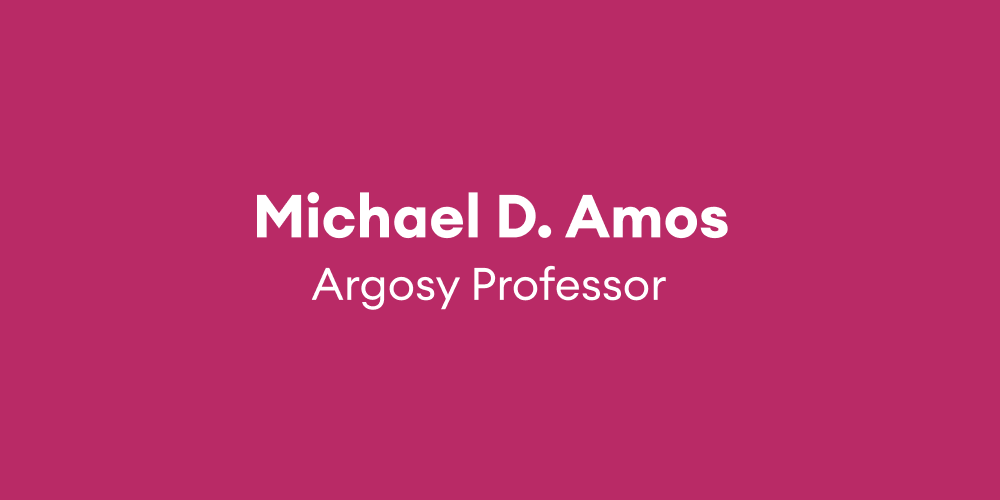 Michael D. Amos has a doctorate in industrial and organizational psychology. He teaches training, leadership, human and organizational performance, is a Argosy Professor in Atlanta, GA, and is certified in Instructional Design.
Challenge
I was looking for a product which would enhance my teaching, so I could help my students and my clients to improve their performance. I was looking for a product compatible with WordPress. It also had to be user-friendly and on top of that mobile responsive.
I looked around at different products and services, and the reason why I really chose iSpring was because it offered me all of those capabilities and more. I started to test it on my students (because that's the true test of whether software is user-friendly). My students were able to learn how to use iSpring in 10 to 15 minutes!
The whole experience with iSpring products
I actually really love iSpring — I'm able to take it and use it to enhance learning for students. It's exceptional when you find a product which is easy to use, is conducive to your purposes and makes sense!
I teach a lot of adult students. They understand the principles of PowerPoint, so I show them a few things and they are ready to go! There's nothing like being able to provide software for people to use where they are able to get over their fear of their user experience quickly. There's nothing like being able to have a quick set up time. And every one of my students is like, "Oh, this really helps me in my work."
For me, it really adds value to my teaching because my goal is to give people not just theories, but give them something they can apply and utilize right away – and that's what they have — the opportunity to do. That's awesome! I can see a lot of benefits for that.
Compatibility
What I like about what iSpring offers is the fact that it has TinCan API, so you can put it into Moodle.
Responsive design
I do like that if you upload or create a course, it's responsive – it supports different types of mobiles and computers. You're making it easy for people to use. It's a big thing to make it work on different devices.
Recommendations
Where I teach, the big thing is to develop presentations and to be good and effective at developing presentations. iSpring makes it possible to add value and makes me look cool! So if you're trying to build a learning organization or improve a training department, and you want a product that helps you to start up quickly and doesn't require a huge expense, then iSpring is the product for you.