June 1, 2015
Installing VBA component
iSpring software requires the Visual Basic for Applications (VBA) component to be installed with Microsoft Office. In order to install the VBA component, please follow the instructions below: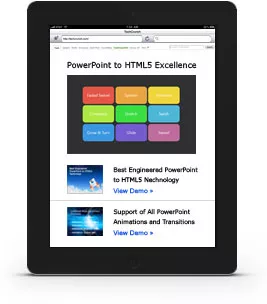 Did you know that your PowerPoint projects can be easily shared online and even played on mobile devices like iPads, Android tablets and smartphones?
With the iSpring Suite, it takes just a couple of clicks of your mouse to turn PowerPoint slides into an interactive online presentation or E-Learning course. iSpring Suite quickly transforms your PPT file into web-ready HTML5 and Flash formats preserving hyperlinks, buttons, animations and slide transitions.
Go to Control Panel-> Programs-> Programs and Features through the Start menu;
Find Microsoft Office 2010 in the list of programs, right-click it and choose Change;

In the window that opens, choose Add or Remove Features.

In the next window, go to Installation Options -> Office Shared features, click Visual Basic for Applications and select Run from My Computer.

Click Continue and restart your PowerPoint.