January 26, 2022
Consulman: "With iSpring, we halved the time needed to build our training content"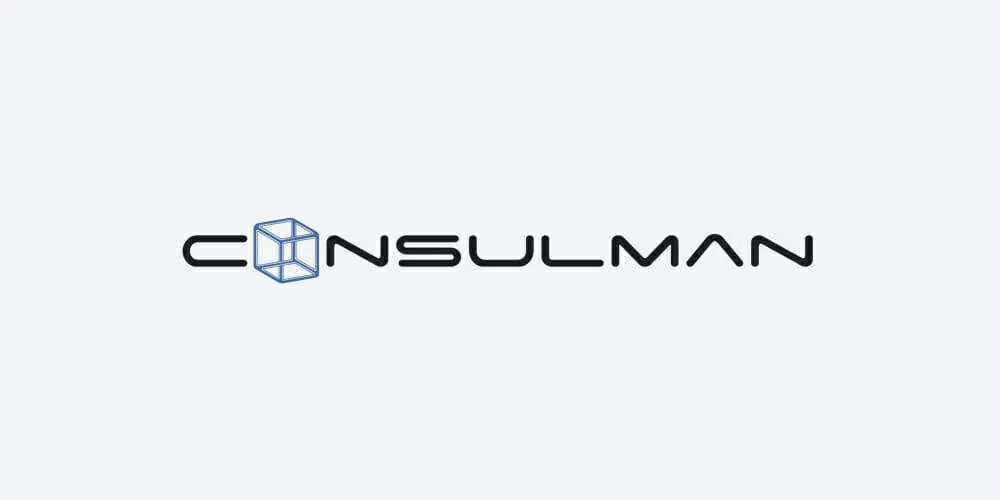 Consulman is a business consulting company based in Italy. It helps companies amp up their business processes and activities, including training, to achieve growth. Consulman uses iSpring to improve its productivity and results, reduce the time needed to create content, and increase the variety of eLearning courses available in its catalog.
The evolution of the job market (Industry 4.0, remote work, and training) is driving the expanding demand for eLearning courses. Thanks to iSpring, Consulman can now respond to its clients' eLearning needs.
Celeste Nicodemo, the Product Development Supervisor at Consulman, shared how iSpring has revolutionized the eLearning authoring process in the company.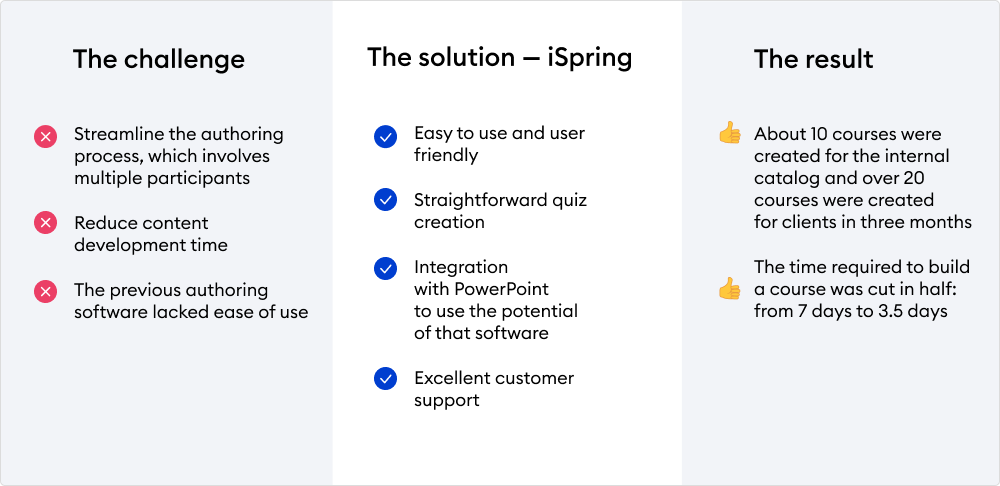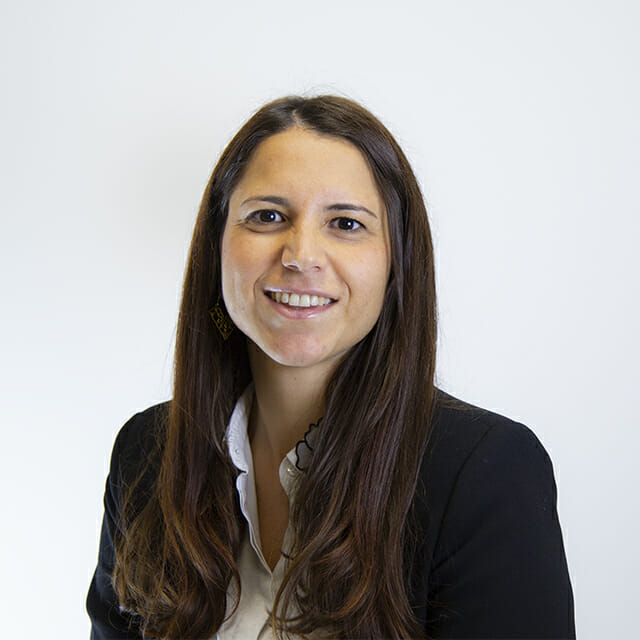 Consulman's Background
Consulman is an Italian consulting and training company specializing in business organization, with offices in Turin, Milan, Padua, and Frosinone. Our primary focus is the reorganization of business processes, especially in the manufacturing and service sectors. We also deal with corporate training, where Consulman cooperates with companies of all sizes, from SMEs to prominent industry leaders, in order to create tailored eLearning projects that fulfill each company's specific needs.
We currently offer a catalog with over 900 resources, including several eLearning products available for purchase. As well, we provide customized course authoring based on clients' needs. We cover a wide range of corporate areas of expertise, as our team relies on many SMEs, ranging from security to human resources to management professionals. Around 70% of the courses available in our catalog were designed for our clients, while the remaining educational products were developed specifically for the catalog.
Our aim is to boost clients' performance and employee skills. We focus on improving product and service quality, streamlining business processes and activities, promoting innovation in methodology and techniques, applying effective management tools, and driving professional growth by developing specific skills.
The Challenge: Streamline the Authoring Process
The content authoring process at Consulman includes several steps. The first step is creating a storyboard in PowerPoint that includes text, animations, and audio. Once the storyboard is ready, we continue with the course design. At the same time, we create quizzes that will be added during the course. Then, we assemble all the items to build the final product.
During these authoring stages, we perform several reviews to ensure an end product of the highest quality before publishing the first draft. Upon completing all these stages, we release the final version on the platform.
A team of experts in diverse areas is involved in the process: subject matter experts, instructional designers, graphic designers, and IT professionals. My goal as a project manager is to create the best training product possible in terms of design, interactivity, and content.
Before, we were using one of the well-known eLearning tools to implement this process. However, despite being very popular, the solution presented a number of difficulties in terms of usability and learning curve, especially for those users who were new to eLearning.
The Solution: iSpring's Fast Authoring Toolkit
The main reason we chose the iSpring Suite authoring toolkit is that it is so user friendly. We started with the tool kit less than half a year ago, but we have already become familiar with the software thanks to its informative guide. iSpring always provides excellent support and replies promptly.
Quiz creation is straightforward and provides the opportunity to assess learners' knowledge retention. iSpring has a very intuitive interface that allows us to meet our training needs with the best technical solutions in no time. With iSpring, all the features are close at hand: e-book creation is also easy.
In addition, we appreciate the integration with PowerPoint, which allows us to leverage the potential of the Microsoft software and streamline the implementation phase.
In addition to the latter, we use other design and video editing tools, including the creative suite of Adobe, Vyond, and Biteable. We use Amazon when we need an electronic voice, alternating the default voices included in iSpring. When we need a natural effect, we turn to professional voice actors.
Results Achieved with iSpring
iSpring allowed us to achieve a significant result: we have cut the time required to build our training products in half.
Creating one hour of eLearning content of only text and storyboard required 7 days in the eLearning authoring software that we previously used. With iSpring, we can build the same content in only 3.5 days. This is a substantial difference that allowed us to grow our business and expand our training catalog.
Nowadays, eLearning courses are achieving significant results. The hottest topics these days are Industry 4.0, maintenance, safety and security, and remote work. The evolution of the job market requires continuous learning, even when it comes to remote work and skills management in companies. In three months, we created about 10 courses for our internal catalog and over 20 courses for our clients — thanks to iSpring.