August 29, 2017
CNC Concepts, Inc.: "We have a single source for authoring and learning."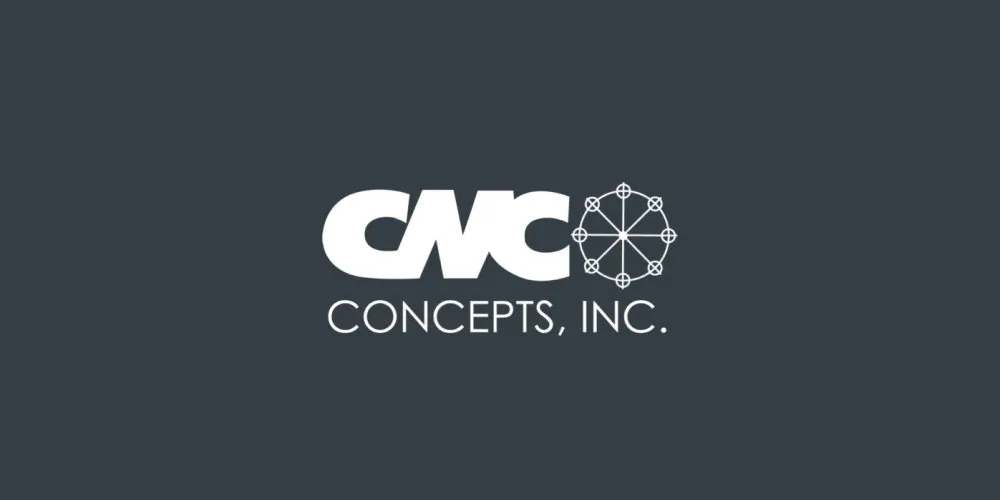 CNC Concepts, Inc is one of the leading training suppliers for computer numerical control (CNC) in the industry. The company develops training materials for learning how to program, setup, and run CNC machine tools for both small companies and companies in the Fortune 500 list.
Mike Lynch, the President of CNC Concepts, Inc., well-known for his expertise in CNC manufacturing, shares his experiences with iSpring during the past seven years.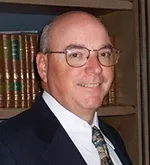 Our background
We're a training business, as compared to an in-house training provider. That is, we sell our training materials to industry and academia. Our materials are available in several media, including self-study books and workbooks, computer-based CD-ROM courses, and e-Learning. Just about anyone who has worked with a CNC machine has experienced our training or has heard of us.
We're very different from the companies which provide training for their own employees. Even though CNC Concepts, Inc. is a small company, our training materials have been used by lots of companies with household names, like Harley Davidson, GE, Boeing, and General Motors.
These companies have CNC machine tools, and their people need to know how to run those machines. Our training provides that knowledge when it comes to the classroom side of things. We train a company's employees on how to run CNC machines to make motorcycle components, aircraft components, automotive components, medical components or whatever components are required for the products they manufacture.
FANUC is the most popular CNC manufacturer in the world, so they bring a lot to the table. FANUC themselves use us to provide their FANUC-Certified CNC training. In fact, any company that has CNC machine tools would be a potential customer for us. There are approximately 50,000 machine shops or companies that have CNC machines in the US alone, and on the academic side, there are currently about 45 FANUC-Certified schools that use our materials in the curriculum.
Looking for a perfect solution
When we went online, we tried to work with a couple of different online providers. However, when we had an issue or problem, one of them just went out of business, and another kept raising prices to the point that we couldn't afford it. Right before iSpring, I was using a company that wasn't doing much to continue updating, so it was really limiting for us. When I saw iSpring and got trial versions of their authoring tool and cloud-based LMS, I was rather skeptical, but when I saw what it allowed me to do, it was amazing.
Organizing process with iSpring
We first started using iSpring Learn LMS in 2010, and we still use iSpring Learn exclusively for our online training. The method of classifying/managing/categorizing users in iSpring Learn is extremely important to us.
We have two major groups of learners. The largest group consists of industry people that actually work for CNC-using companies, and they're learning CNC either for their companies or to get a better job in the industry. We also have individuals who want to learn enough about CNC on their own to get a job. The other side is academia, and that's done through FANUC-Certified CNC training.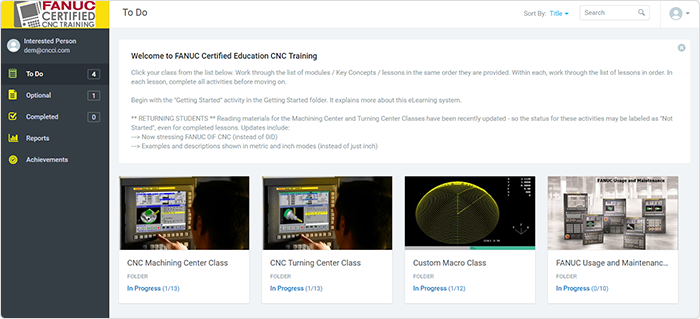 With iSpring Learn, I set up an "Organization" for each company and school, and then assign a user from the school who will act as the instructor/facilitator for the class. This person will receive all correspondence (questions, test results, assignments) from students who are designated as such in their organization.
I really like the flexible iSpring pricing plans. It has allowed us to start small and grow. Right now we have a pricing plan for 250 users. At any time, there might be as many as 125 or 130 active users in the system. But I foresee the need to upgrade soon. I pay annually, and iSpring credits me for any unused time when upgrading.
Amazed by the strengths
No limits for content size. One of the reasons why we went with iSpring is that it doesn't have any content limit. That's a real-world challenge: memory is so inexpensive these days, and a gigabyte of memory is nothing by today's standards. iSpring Learn allows us to provide a lot of content online without a difference in price, and that's been fantastic. We currently have about 10 Gb or so of content uploaded to the system. Other learning management systems I have used charged by the megabyte, combined with the number of students.
Active/Inactive users. The method by which iSpring Learn is charged is extremely fair, as only those learners who have logged in within the last 30 days are considered active users. It allows us to maintain students who may not be active, and that's really good.
Every so often we take students that we think are completely done and remove them from the system, and then a month later they say: "Oh no, we want back in." With iSpring Learn, it's no problem to get them back. The system maintains the data for these students, so even if we pull them out of the system and they're no longer there, we're able to put them back. All the previous work is kind of maintained, and they can easily continue without having to start over.
I also think the status reporting feature is great. The user portal makes completed content items very clear. Returning students easily know where they left off. For people set up as instructors/facilitators, it's possible to specify additional privileges that include monitoring students' progress.
The reliable system. Plus, it goes without saying that students must have consistent access to the e-Learning system. I know of only two times during my seven years with iSpring when the system went down. And I appreciate the fact that it's constantly improving. That tells me that otherwise we would've been out of business long ago, dead in the water.
Our training approach
We also heavily rely on iSpring Suite for our authoring needs. We use it to prepare PowerPoint presentations for uploading to the LMS and to create the browser-based presentations used for our courses on CD. Our courses are typically made up of 10 key concepts, or modules. Each module has up to six lessons. The whole course consists of 25 lessons, and each lesson has a presentation, reading materials, a test, and some kind of assignment.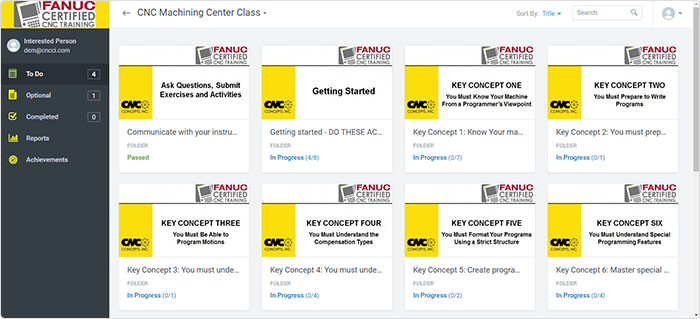 iSpring QuizMaker, one of the iSpring Suite authoring components, is an essential tool for creating the tests and surveys found in our courses, including the online versions, the CD-ROM versions, and even those found in our physical workbooks, as it's possible to output a QuizMaker test to a Microsoft Word document.
The only type of authoring we do not create with iSpring products is related to .pdf files. We use one of the readily available .pdf converters to create reading materials and form-field (fill in the blanks) exercises assigned during class.
I like the robust support for PowerPoint that iSpring Suite provides. Every function (at least in my experience) of PowerPoint, like transitions and animations, is supported. Completed PowerPoint presentations and QuizMaker tests can be seamlessly converted and uploaded to iSpring Learn. I think it's great that we have a single source for authoring (iSpring Suite) and learning (iSpring Learn LMS).
My tips for better learning experience
Everything works for those who are motivated. About 30 years ago I was working for a machine tools importer and was training adult students face to face. Five days later they needed to put their machines into use, so the students were really motivated. Most of our current learners are used to studying and self-studying. They can use our materials and learn everything they need to get their job done and be proficient with the machines.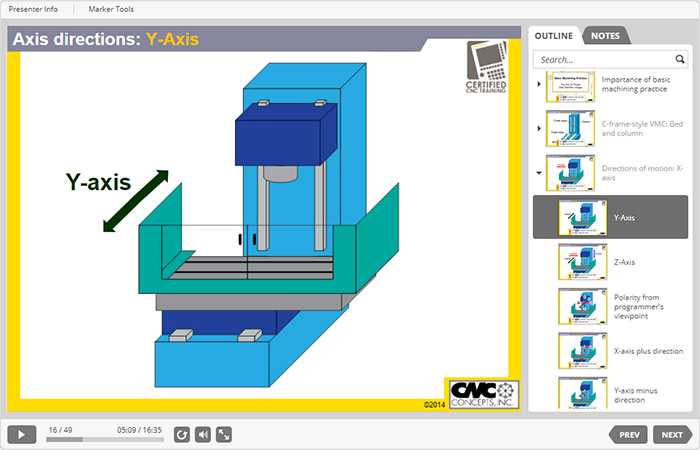 On the academia side, students may need to take CNC classes as part of their degree. They don't necessarily want to learn CNC, and our materials take some effort and motivation. At the high-school level, that's not always the case, and it's kind of a struggle for us.
We try to improve this situation with our content, and a big part of it is iSpring QuizMaker. Sometimes students just aren't ready to dive deep into the CNC side of things, so we have a list of options to go through first and then get back to CNC. And it's funny that whenever I look at the stats on the dashboard, those basic exercises are more popular than everything else in the system.
Anyway, I guess the best proof that our content works is that we've had many customers who had purchased CNC equipment without any previous experience with CNC, and they used our training materials to learn how to program, setup, and run those machines. So we know our methods work.
iSpring enables students to learn on the go
As I've mentioned, many of our users are high school and college students. As such, many want to learn on the go. iSpring Learn provides full support for mobile devices. The iSpring Learn app is available for Apple and Android, so students can learn on a tablet or smartphone. Content can even be downloaded for viewing offline.
Plus, the user portal has a really professional appearance. It is easy to customize what students see, including branding and color options. Every content item (presentation, reading materials, tests, etc.) can have its own image and description, making it easy for students to work through the content.
iSpring is constantly improving
We've been using iSpring products since 2010. I'm pleased to say that iSpring has provided constant updates during this time. Indeed, the iSpring products look nothing like they did when we started using them. Admittedly, some improvements required additional work to fully experience them, but it's nice to see a company that's always looking for ways to make their products better.
Summing up
iSpring provides robust authoring tools and a compatible learning management system for a reasonable price. All that gives educators the ability to create flexible, comprehensive, and entertaining e-Learning content, and then deliver it in a professional manner.
If you're interested in providing online classes of any kind, I recommend that you give iSpring a test drive. To my knowledge, all of their products are available for evaluation at no charge, and this will be time well spent.