June 29, 2020
Meet iSpring Page, a Cloud Authoring Tool for Microcourses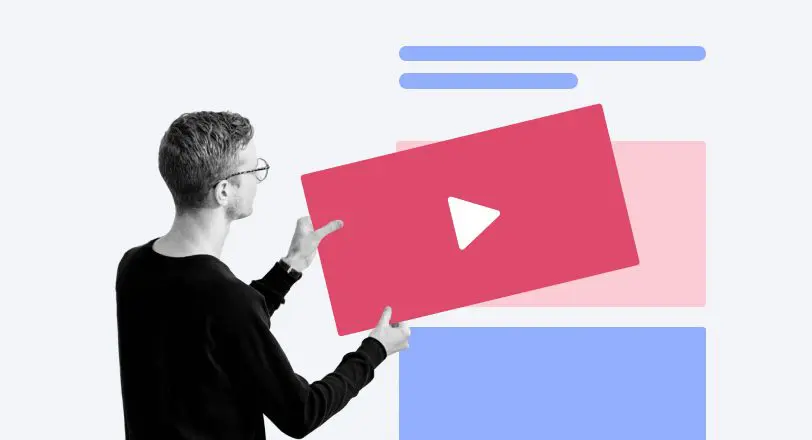 Today, we are excited to reveal iSpring Page, a cloud service for creating microcourses right in your browser. You don't have to download and install anything — and all you need to build a course is an Internet connection.
The new tool introduces a faster, easier way to work on a team project, as multiple authors can collaborate on a course: they can edit text, customize the course design, and more.
You can publish content to SCORM or xAPI (Tin Can) and upload to your LMS. And your learners will be able to view your course on any device comfortably: a smartphone, a tablet, or a laptop.
That was a TL;DR moment; here are more details about the new tool.
Create microcourses in minutes
A microcourse is a short-term learning activity on a specific, usually narrow, topic. Your employees can "digest" such bite-size courses at an odd minute, as when they're in a 3-minute line for coffee.
With iSpring's new tool, you create a course the same way you write a post on social media or in a note-taking app. Just type in (or copy) texts and add images and video. That's it!
Add photos and YouTube or Vimeo videos to make your course more engaging and attractive.
Apply an attractive, branded look and feel to your course by selecting a color scheme and matching fonts.
Create chapters to allow your learners to digest information in sequenced logical pieces. To make sure your users take chapters in the right order, apply progress restrictions.
A typical microcourse lasts less than 5-6 minutes, and it's good to stick to this rule since it comes to us from research on the human brain. If your topic won't fit into the 5-minute limit, it's better to chunk the information into several meaningful pieces.
However, the tool itself doesn't have any course length/duration restrictions (other than common sense). You can use iSpring Page to create longreads or sizable, comprehensive online guides for your employees.
Knowledge Checks
To ensure better knowledge retention, you can add test questions to your course. They help your learners to better absorb new information and give them a chance to put knowledge into practice.
There are three types of questions: multiple-choice, multiple response, and short answer. You can either include questions in a larger course or create a standalone quiz.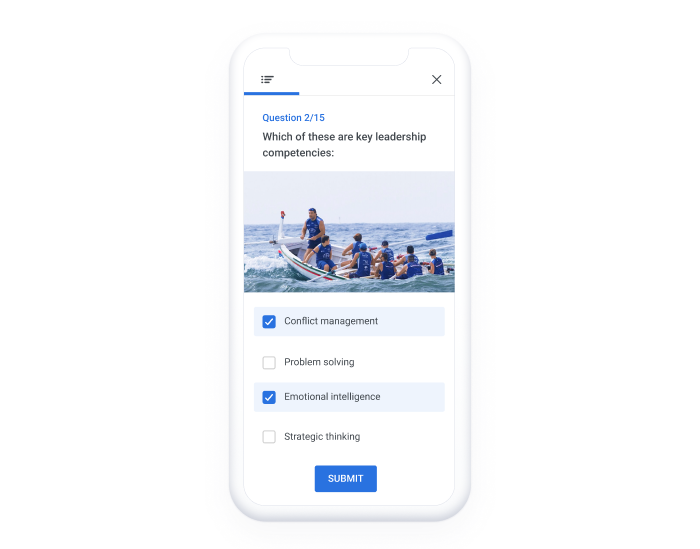 Tests also show feedback messages so your learners can identify their knowledge gaps and fill them:
You'll get across the finish line of your project faster with the collaboration option.
While you're working on a course, your co-authors, with whom you share a team license, can edit texts, add knowledge checks, or polish course appearance.
All changes they make are saved automatically.
A Single Course for Phones, Tablets, and Laptops
Courses made with iSpring Page adapt to any screen. This means you don't have to do any extra work, manually tweaking content for various devices and screen sizes.
Share Your Course with Learners
To deliver your course to learners, publish it to SCORM or xAPI format. Upload to your LMS, assign it to users, and track its progress and completion.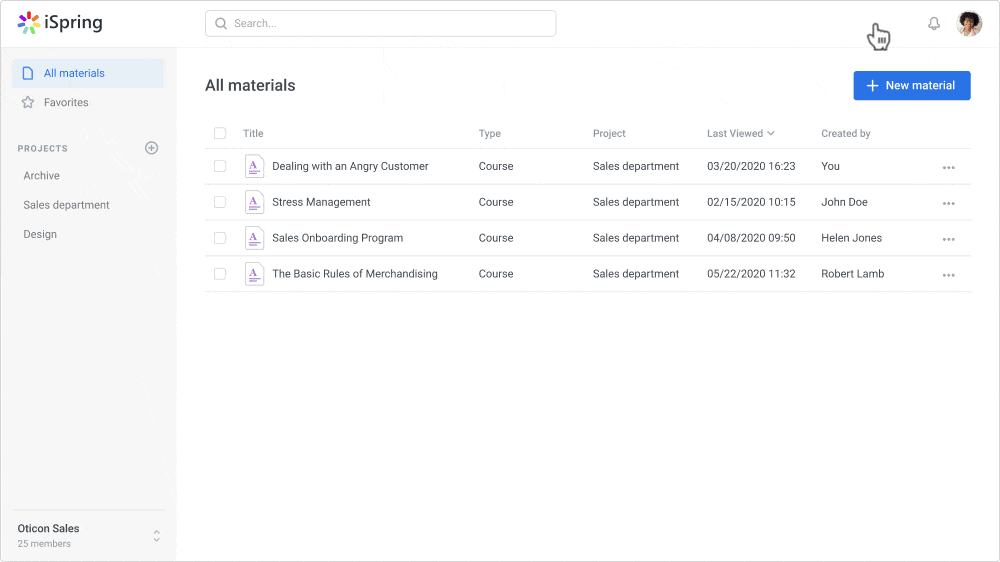 iSpring Page is available by subscription and costs just $97/year for one author.