May 27, 2016
Case study: How to become a stock market martial artist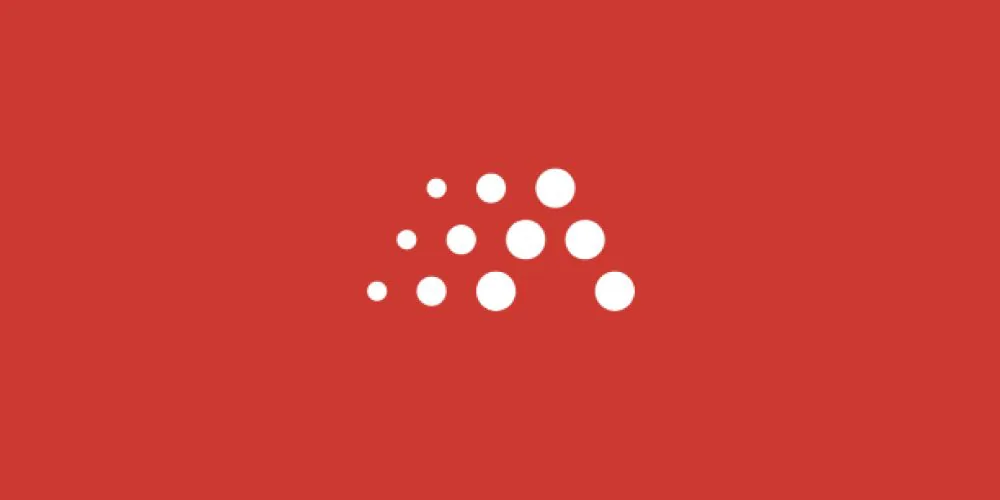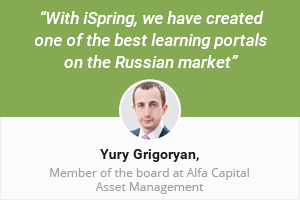 Take a look at this success story from Alfa Capital Asset Management on how they deployed a learning management system for all their employees and even personnel from partner banks. Now all staff members have access to 126 learning courses, available for viewing on computers and mobile devices anytime and anywhere.
"Our goal was well-defined: we wanted to deploy distance learning for both our employees and partner banks' workers. Given that the majority of potential users were young people interested in digital technologies, one of the key requirements for the system was its high-end nature. Simply put, the system should have been easy to use and able to provide the learners with access to a variety of courses. Keeping all those criteria in mind, we got to the project.
The whole implementation process took us 6 months (May through October 2015). During this time, we managed to create and commence 126 unique courses, each of which includes a video, theoretical material, and a quiz. The iSpring LMS has provided us with every possibility to unlock every employee's potential.
What amazed us is that by that time, we had already been using a learning management system for two years. However, there were several reasons why we could not improve the system the way we wanted to:
Security policy: we were not allowed to give access to internal information to all the external users.
Low mobility: the system was not mobile-friendly. Given that the technologies have significantly advanced since its deployment, it was not able to provide proper support of mobile devices.
Hard to manage: when the system is supposed to be used by 30,000 users, it should be as automated as possible. The users should be able to manage the learning process by themselves, and the administrator should have a minimum workload.
This is how our experience in deploying corporate training helped us understand exactly what we wanted to see in a learning management system.
Why we chose iSpring LMS
We have tested a variety of systems, both international and local, by the following criteria:
Mobility and ease of use;
Customizable and intuitive interface;
Ease of system administration;
The capability to invite an unlimited number of users.
Another key criterion was developer flexibility. A high-quality product doesn't guarantee that the developer is customer-oriented and 100% reliable. Based on this criterion, we abandoned half of the potential LMS providers. When you're a prospect and you have to wait for an answer to your question for weeks, then what it is going to look like when you're a user and need your problem to be solved right away?
iSpring met every criterion. We also really loved their team approach, which helped us in every task we had. It felt like we were working on our 10th common project, not the first one. We are now convinced that a system of values should also be a criterion when choosing a business partner.
The structure of Alfa Capital Academy
We finally implemented iSpring LMS, a learning management system that meets all our requirements. It is a cloud solution, which contains special sections for different organizations and user groups. We have managed to create one of the most well-structured learning management systems on the Russian market.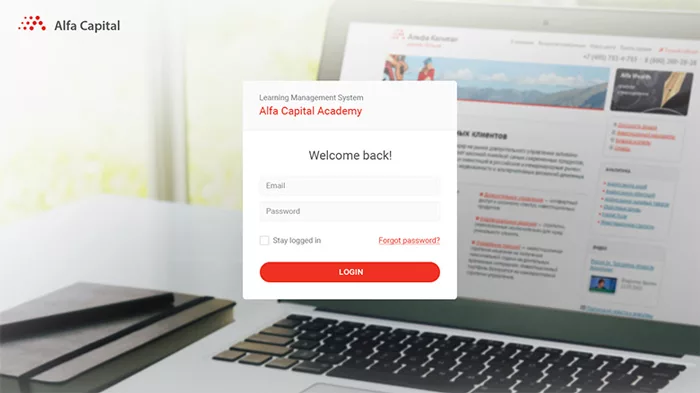 Currently, there are 126 courses for the employees in the system:
6 certification programs on the stock market (46 courses total)
3 learning modules on stock market tools (10 courses total)
11 open courses on emerging stock market topics
24 audio courses on science, history, and art
16 courses on wine tasting and vintage drinks
16 master classes on personal development
3 courses on leadership by Alexey Marey
Courses on the stock market
Certification programs are created for employees who are interested in getting comprehensive knowledge of the stock market.
Development should be continuous, so all 46 courses are divided into 2 learning programs – Green Belt (the first level) and Black Belt (the second level). Each level includes 3 modules of different complexity. After completing them, employees receive completion certificates. Each course includes a tutorial, a quiz, and videos created by leading experts.
Modules are oriented towards those who would love to learn more about certain stock market tools. The learners have access to a variety of courses on stocks, bonds, and derivatives. When the course is taken and the quiz is passed, a completion certificate is issued.
Open courses are available for a wide audience and aimed at increasing the level of knowledge in macroeconomics. These courses help people understand how oil prices are set, what inflation depends on and what it influences, how to read stock market data and company financial information, how the stock market works, and other useful materials on the topic.
Lifestyle courses
We at Alfa Capital are pretty open-minded when it comes to employees' personal development. This is the reason why we included a couple of educational courses in addition to the professional ones. In association with the Caudal wine house, we have created 16 courses on vintage drinks and wine, which are available for all users in the learning management system. The courses are prepared by the best wine experts, and the program itself is used to train sommeliers who will afterwards work at Caudal. For our employees, these courses are an opportunity to get basic knowledge on wines.
Courses for expanding horizons
The Direct Speech lecture repository contains 24 audio courses, and each of them is an exciting opportunity to take a trip into the world of neurobiology, history, and art, where the best minds are the guides. Such lectures are very convenient to listen to, no matter where you are. This module helps each employee learn more about the world's diversity.
Master classes by leading Ted.com gurus are held on neat topics, such as personal effectiveness, motivation, goal setting, and life strategies. Mihaly Csikszentmihalyi, Daniel Pink, Seth Godin, Susan Cain, and other world-renowned experts are the speakers. It is also a great opportunity to practice English, as most videos are in the original English with subtitles. Now each employee can learn international best practices right on a smartphone.
Leadership master classes
The Alfa Group top managers share their expertise and personal thoughts on leadership with the personnel. Currently, there are 3 videos featuring executive managing director of Alfa Bank Russia, Alexey Marey, who speaks about his personal experience and gives some recommendations on how to succeed in your career.
Advantages for the employees
Continuous all-round development. Each staff member has access to a vast continuously updated course collection on a wide range of topics.
Ease and availability. The courses are available on all mobile devices, and the intuitive interface makes the system even easier to use.
An opportunity to become a stock market expert and get a completion certificate. There are more than 60 courses, which help an employee to turn into an expert.
Our employees love the system's mobile friendliness above all other features. This allowed us to create more audio lectures, as it is very convenient for the learners to listen to audio files on their mobile devices while on the go. Another revelation was the "Expand the Horizons" module. That was an adventurous idea, but this module turned out to be the most viewed.
Plans for the future
We reinvented our approach to what an internal knowledge base should look like, which helped us grow the learners' interest month after month. We are determined to develop the project and come up with some fresh improvements.
Quarterly content update. The modern world is always changing, and an LMS should keep up with this pace. We made it a rule to add from three to five courses each quarter.
Adding new user groups: we are planning to solve certain business tasks like teaching our partners' employees and also perform a social mission. We are already negotiating with retraining centers, non-profit organizations, and higher education institutions. Plus, we would like to focus on teaching our customers.
Yury Grigoryan, Member of the board, Deputy General director, Head of HR and organization development at Alfa Capital Asset Management.
—
Alfa Capital Asset Management is one of the oldest and largest companies that manages financial assets of private, institutional and corporate clients in Russia. Alfa Capital Asset Management is a part of Alfa Group consortium, which in turn is one of the largest and most reliable financial and industrial structures in Russia.