December 6, 2019
ALLO: "Employees complete iSpring courses way before the deadline, because they actually enjoy them"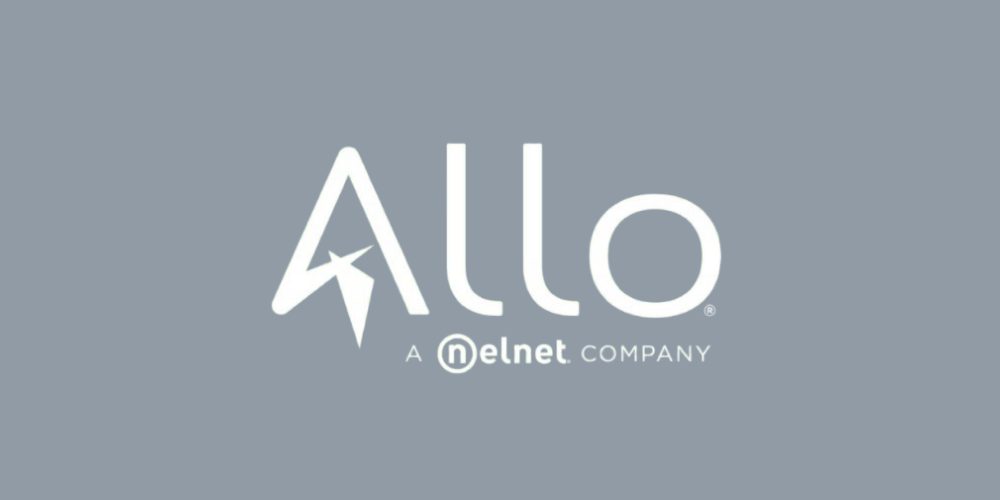 ALLO Communications, a Nelnet company, is a telecommunications company offering fiber telephone, long-distance, broadband, internet, and television to residents and businesses. Ian Schmidt, technical trainer at ALLO, shared how they managed to cut their completion time in half, thanks to iSpring Suite.

ALLO Communications Background and Objectives
ALLO is a telecommunications company providing communications services to 11 cities across Nebraska and Colorado. Currently, there are 500 employees at ALLO, spread across different locations in the United States.
We use eLearning company-wide to shoot refreshers and reminders, provide resources for our associates, share information about new product launches, and train employees in the soft skills.
Everyone at ALLO Communications has taken at least one course that was built through iSpring.
At the moment, the majority of the training we produce is for our customer service and technical support associates, probably around 275 employees.
The Challenge: Making eLearning Engaging and Insightful
Before we started using iSpring Suite, we utilized eLearning out through our internal LMS and it was definitely a challenge. We mostly had the option of uploading a video, PDF, or PowerPoint, along with a few multiple-choice questions. This type of eLearning wasn't interactive and wasn't engaging. People just weren't excited about doing online training.
Before iSpring, eLearning at ALLO came down to looking through slides and taking a basic quiz.
We were looking for a tool that would allow us to develop interactive training, engage people with the content, and help them retain information better.
Why We Chose iSpring
As I was looking into eLearning authoring solutions, we looked at a few different tools, including Adobe Captivate and Articulate Storyline. Eventually, we chose iSpring for a number of reasons:
Easy to use
From a business standpoint, we wanted a solution that was easy. We're a relatively new training department, and some of our people don't have much experience with training tools.
Highly customizable
iSpring gave us plenty of customization without being too complicated. For example, Adobe Captivate was also very customizable, but it took a lot of work to build in all that customization.
Reasonably priced
iSpring's overall cost was significantly less than what we were seeing for other tools with the same capabilities. Our company is relatively small, and with training being a newer department, justifying bigger expenses would be a challenge.
Fantastic support
iSpring Suite is very intuitive as it is built into your PowerPoint, and it mirrors PowerPoint's functionality in many ways. However, if you have any questions, iSpring support is fantastic.
There was a range of articles to cover any question I could have possibly had, and if I needed assistance from a person, somebody would resolve the issue in the live chat within a few hours – or even faster.
How We Develop Content with iSpring
Our new training department is made up of just five people, and only three of us are involved in training. Our standard process of content development involves 3 steps:
Step 1: Researching information
We usually work individually, but when it comes to creating content, we get in touch with subject matter experts to ensure we have the right information from the start.
Typically, we work with internal experts as a lot of the training is focused specifically on Allo's processes and procedures. However, recently, we launched Soft Skills training, for which we did research outside of the company to come up with the best process for equipping people.
Step 2: Building the training
Once we've done the research, we create learning objectives to figure out the best method of delivering training. Finally, we build an outline for the training using the ROPES model.
After that, we work to build that training and then roll it out within the training department to test it and work out any bugs or catch any errors.
Step 3: Publishing content for LMS
Once we're satisfied with the training, we upload it to our LMS and hand it over to our associates.
The time it takes to build a course from research to testing and, finally, publishing really depends on the subject and how much information we want to share. Smaller projects, like a refresher, usually take about two weeks.
The soft skills training took longer because it was a full curriculum of 5 courses that we were making completely from scratch. It took roughly four or five months total.
Editing and publishing with iSpring Suite are probably the fastest parts of the process. With iSpring, we are usually able to build a completely interactive training program within a day or two.
With iSpring, it usually takes a day or two to build a completely interactive training program.
Top 5 Features of iSpring We Love the Most
One of the benefits of iSpring is that we're able to create content that is meaningful, engaging, interactive, and doesn't take a lot of time away from the learners' other responsibilities.
We especially appreciate the following features of iSpring Suite:
Interactions
The interactions themselves are obviously a feature that helps make training more interactive, with the ability to have just an object that they can click through and gather information that way.
Dialog simulations
Probably one of the biggest benefits I've found with iSpring is dialog simulation, especially for our customer service and technical support teams. They're on the phone talking with people, so being able to build those dialog simulations has helped us tremendously.
Quizzes
Being able to have not just Multiple Choice questions, but also drag-and-drop, Fill in the Blank, Hotspot, etc. was great for us.
Narrations
Being able to record video, audio, and manage all of this within a single tool is amazing. You don't have to cut content in one program and then drag it into another to synchronize. iSpring makes that very easy to do.
Export into our LMS
After publishing with iSpring, we have a concise package that has all the SCORM formatting and everything already built into it — and it has been hugely beneficial.
---
The Result: Employees Complete Courses Nearly Twice as Fast as Before
After we started using iSpring for eLearning authoring, our completion time has dropped dramatically. I was able to find two comparative examples of courses that were rolled out to the entire company.
Prior to iSpring, we had created an instructional video for a new tool, and it took an average of 17 days for our associates to complete it.
After implementing iSpring, similar training took an average of 9 days to complete, with roughly the same completion rate.
People are a lot quicker to take iSpring courses because they actually enjoy them much more than what they were getting before.