Today we're posting another success story, sent to iSpring by Dustin Bauman of iApproach. Thank you for sharing this with us, Dustin! We promise we will continue to provide you and all our customers with even better solutions so everyone can have a success story!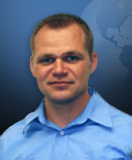 iApproach provides eLearning development, LMS implementation, PowerPoint/iSpring/Camtasia/Captivate/video and audio training and conversion services. After working with all the top products on the market, I can say that you should not be without iSpring Suite. After years of testing the top products, Articulate (Presenter and Storyline), Adobe Captivate, Lectora and others, iSpring is the most reliable, versatile and most powerful tools that truly convert all PowerPoint features, including triggers. Additionally, iSpring works and reports correctly with every LMS I have tested it with. This is extremely important as I have personally implemented more than five different LMS systems for various companies and have tested all products with more a dozen LMS systems on the market, iSpring being the only (fact) product that reported course status correctly.
What makes iSpring so great? Well, first of all, the product converts all (almost) PowerPoint features (PowerPoint is more powerful than people give it credit for) including triggers (which is why Storyline introduced triggers). Supporting triggers allows you to create menus, hotspot images with popup text and many more features in your courses. Second, conversions are fast. Working with slide decks in excess of 100 slides and over an hour of audio and video is a real challenge for other tools to convert or publish. Third, large organizations that I have worked with, initially had issues reaching all of their users due to bandwidth constrictions.

The way iSpring publishes its files is very efficient and works in the low bandwidth scenarios, because it chunks out the published files, meaning, it utilizes both Progressive and streaming technologies to reach the customer. I have done extensive testing in this area and documented results, example: Captivate only uses progressive, while it would take over an hour for a developed course to play (if it played at all), the same course (re-developed and published with iSpring suite) took less than 30 seconds to launch and played the entire course, with video. Lastly, working with your reporting system/LMS (SCORM) is a critical piece. I have worked in environments with very strict auditing requirements (FDA, ISO, etc.) and the ability to provide proper documentation and SCORM results is critical for training records.  Through the years, iSpring has been the only consistent development tool, (the only one).
Is iSpring the only tool? No, I still use the other tools and have a lot of tools in the toolbox. I use Camtasia for screen/video recording, Captivate for interactions (show me, try me), PavTube for video/audio conversion and compression, Levelator, FlipPDF and others, but, it all gets published with iSpring. If you follow the company and the product, you will see that they continue (they are always working to make the product better) to move the product forward, quiz integration and capabilities continue to get stronger and offer more features, Kinetics, player customization and audio management.
On a final note, iSpring (the company), are one of the only companies that I have worked with that truly listen to the customer. Whether you are working with support (Mikhail, Tanya, Natalie and others) or if you are connected with Yury or Slava, they truly give you the time of day and solicit feedback to keep moving the product forward.
I highly recommend iSpring, as a product, as a company and as a team.  Keep up the great work, you and your team are sincerely appreciated.
Dustin Bauman
iApproach
Fully-stocked e-Learning authoring toolkit for PowerPoint. No training required to start!