March 12, 2018
Lesson 10. Best in Show: Recap of the Previous Lessons and Final Thoughts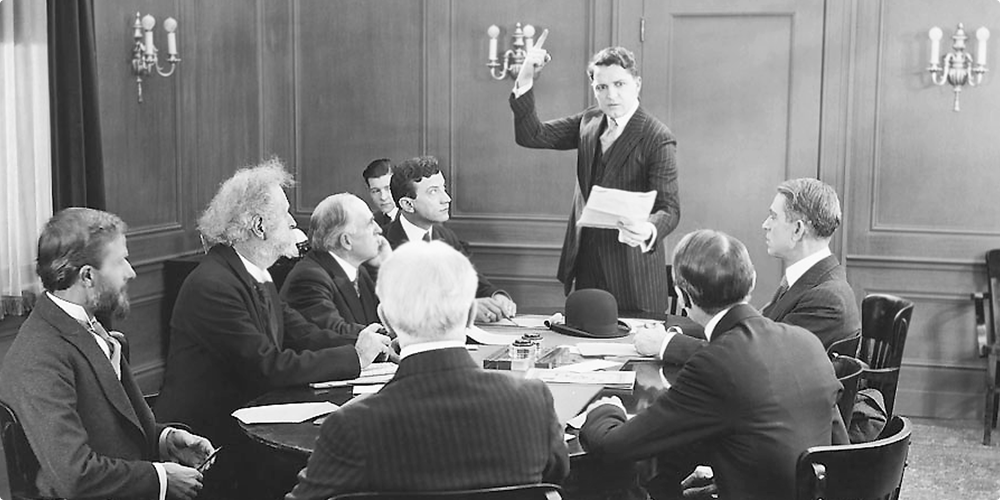 Michael Sheyahshe, an artist, author, developer, and technologist at alterNative Media, presents a whole series of 10 lessons on making e-Learning cool: "How To Create Great e-Learning Content From A To Z."
This is the final lesson of the series. If you're new to this series, it's really worthwhile to go over the previous lessons before starting off with this one.
Watch the recording or skip to the article if you prefer reading.
In this wrap-up lesson, we're going to do a summary of what we've learnt throughout the whole series. After reading this last one, you'll hopefully sort out all that thing with creating good e-Learning content and spur ideas for your own projects.
Steps To Take For Really Cool e-Learning Content
Step 1: Make a plan
A plan for an e-course is just like a script for a movie: it guides you and your team through the process, helps to estimate time and resources, and allows you to know if you succeeded or not. It would be a mistake to think of a content roadmap as a set of rigid, hard and fast rules, but usually the pipeline includes the following stages:
Making up a detailed plan
Listing the goals and stating the purpose of the project
Defining the audience
Choosing the main target platform and devices
Dealing with a destination learning platform (LMS, LRS, etc.) requirements
Polishing UI/UX
As you plan these stages, don't forget that each of them has its own time frame. Allow some padding within the development time to make sure you won't have a scope creep.
Step 2: Recognize the human factor
Underestimating the influence of the human factor is a key aspect of any project's failure. There are two important parties you'll need to deal with while making an e-Learning project: subject matter experts (SMEs) and stakeholders. On the one hand, you need to identify the SMEs involved in your project and what their expertise is. Don't be too shy – you can be a SME as well. On the other hand, you have to manage the expectations of the people who make the final decisions and pay the bills.
What is your true role between these two parties? The answer is a learners' advocate. Always keep in mind that no matter what SMEs or stakeholders say, all the content is to be learner-centric.
Step 3: Write a script
Your learners will be grateful for a concize and chunked text content. Breaking your content into smaller parts makes it easier to understand and take in. Plus, it's much easier for learners to start learning when they aren't scared away by intimidating walls of on-screen text. We're our learners' advocates, remember?
As for narration scripts, there are two major rules: keep it simple, and don't think that you can go without a written script. If you have a problem with convincing experts to write a script for audio, just record them on the go and let them listen to their voices. That usually works.
Step 4: Record audio and video
First of all, decide if you need to invite a professional voice-over artist or if it's fine to record on your own. Hiring a professional makes sense when you need to convey certain emotions or character with the voice. For instance, sound welcoming or express excitement.
However, even if you're on a tight budget, you still can use some hacks and get good results. Some simple but effective tricks for a better outcome:
Get the best mic you can afford.
Know your script. Read it out loud several times before recording. Make sure you understand all the words and acronyms.
Find the quietest possible place. A lot of recordings have been done in walk-in closets because clothing reduces the noise and muffles the echo.
Have a plain backdrop behind you if you record a video to avoid unwanted distractions.
Keep your mouth from being dry with water and a lip balm.
Step 5: Add quizzes
Testing right after studying helps to develop short-term memory, and coming back later helps to pass the information to the long-term memory. That's why assessment is helpful for long-term learning success.
In many cases, it makes sense to develop test questions before the rest of the focusing on the learning objectives. Thus you get the best of both worlds: integrating assessment in the entire process, and making sure that the questions are relevant and support the learning.
Step 6: Put in some interactivity
Having interactive content that engages learners helps to make information stick in learners' memory. One of the ways to make each learning experience fresh and feel like it's unique is to use branching. Depending on what you'd like to do, you can forward learners to different slides, different quizzes, or to a whole new section if the learner needs to review the information.
Step 7: Apply UI/UX best practices
If you performed well on the first step, you've reserved some time for user experience and interface design. Whatever kind of professional designer you are, you cannot know what is best for learners and stakeholders without asking for their feedback. Keep on asking yourself "How?" all the time, like "How do learners get to the next page?" or "How do they open this tab?".
Step 8: Ensure accessibility
What we aim for is to make the content consumable, perceivable, operable in general, and adapted for those who are visually or hearing impaired. There are two standards of accessibility to consider: Section 508 and WCAG 2.0 (Web Content Accessibility Guidelines).
To check accessibility automatically, you can use the Accessibility checker built into PowerPoint, or a number of external services like Achecker, FAE (Functional Accessibility Evaluator), or WebAIM: Color Contrast Checker.
Step 9: Publish the course
Before you publish anything, make sure you've performed the pre-flight check. Five things to check before publishing:
Formatting, language, and design are consistent and cohesive
The navigation and branching are properly set up
All the texts, titles, subtitles, images, audio, and video are in their places
No grammar and punctuation mistakes
The course looks good on various devices
Resources
There you have it. We hope these lessons bring you value, help you to easily get started with e-Learning, and to produce higher quality e-courses.
Feel free to share your thoughts on content creation or this article in the comments below. You can also contact Michael regarding the whole series:
Twitter: @mas_edev
Email: sheyahshe[at]gmail.com