January 14, 2022
E-learning Touch': "With iSpring, our income grows by 20% each year"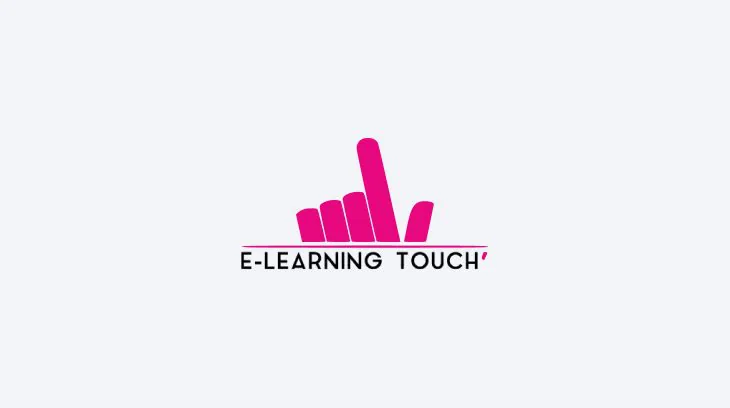 E-learning Touch' is a global Digital Learning agency based in France. The company provides eLearning services to companies and training organizations.
Jean-François Le Cloarec, CEO at E-learning Touch', shared how partnering with iSpring brings the company a regular 20% increase in sales and makes the development of training materials quick and easy.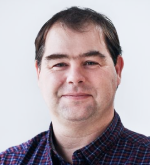 About E-learning Touch'
The main objective of E-learning Touch' is to help companies digitalize their training courses to make them more accessible and adaptable to various types of learners.
Accompanied by business experts, our pedagogical team designs customized modules to be integrated into the training program. These modules are then hosted on LMS platforms that are provided by E-learning Touch'.
To help our customers use the tools, we have set up a training center. Today, E-learning Touch' has more than 25 employees who have received awards for their expertise.
Our customer base includes both training centers and companies. We tend to work with large international companies, and training is a constant need in all organizations, whether they are in the banking, agri-food, human resources, or insurance sectors.
We strive to provide our customers with a range of solutions best suited to all their digital training needs. For this reason, we are in regular contact with different vendors of training products and services and act as resellers of key digital learning solutions.
As for course creation, we know that using an authoring tool can sometimes seem laborious, whether you are a beginner or an experienced user. We had the opportunity to test several course authoring solutions and chose iSpring Suite for its powerful functionality and ease of use.
iSpring Suite: An Easy-to-Use PowerPoint-based Authoring Toolkit
We recommend iSpring to both educational institutions and corporations. One of iSpring's big advantages is that it's PowerPoint-based. In France, many trainers and other training professionals use PowerPoint quite often, which makes iSpring super easy for them to understand and master.
However, if a customer needs help designing their online learning modules, our Media Learning Studio division can create tailor-made e-Learning modules for them using iSpring. We use the toolkit on a daily basis.
Recently, we used iSpring Suite to deploy a training program for a medical school. We optimized the process for the client in a way that they were able to develop nearly 10 hours of content from scratch in a record 2 months' time!
In addition, we provide our customers with specialized iSpring Suite training modules examples at several proficiency levels.
What we like most about iSpring Suite is the capability to develop training modules rapidly from simple media. More specifically, the tool allows us to:
Preserve our customers' training heritage while enriching online training content with sound, video, interactions, quizzes, simulated dialogues, etc.
Save time developing the design, thanks to iSpring's user-friendly interface and lots of ready-to-go content templates. We mostly use the prebuilt interactions, quizzes, and dialogue simulations in iSpring Suite, so we just need to complete the texts and fine-tune the layout. The designer doesn't have to spend time on the technical part.
Develop economically, with an optimized creation process and low production costs.
Benefits of Partnering with iSpring
We began partnering with iSpring six years ago, when we started translating iSpring Suite 7 into French in collaboration with the editor. The first objective we had in mind when starting this partnership was to provide an easy-to-use tool for our clients. We identified the tool as a future leader of authoring tools, and we were on the right track: every year, iSpring's team confirms the foresight of our choice by rolling out lots of new features!
Here are several benefits we enjoy as an iSpring partner:
The ability to offer our clients a financially and technically accessible authoring tool
As mentioned above, iSpring software is beneficial to both the E-learning Touch' team and our customers, thanks to its easy-to-use interface and powerful authoring capabilities.
Working with a committed and engaging team to develop its activity on a European scale
Our interactions with the iSpring team are very frequent, and it is always a pleasure to work with them. Thanks to their quick replies and professionalism, we're convinced that we chose the right partner!
Collaborating with the iSpring team in promotional activities, product development, customer success, etc.
We use the marketing resources that the iSpring team provides us with, especially with regard to the news they share. We find these resources very inspirational when it comes to creating our own training and marketing content.
Our colleagues in the teaching team, the sales team, and the marketing/communication team participate in iSpring's webinars in French hosted by iSpring's Training Manager Tania Cotet.
Finally, we also leverage the micro-learning courses available to us on the iSpring portal to stay up to date with all the tool's features and tips. And sometimes we can use an idea to create an article on our blog.
Promoting iSpring in the French Market
We promote iSpring tools in the French market in many ways: from live events to online marketing activities.
We arrange an iSpring Day annually — a live event that attracts trainers, instructional designers, and L&D professionals from all over Europe. The idea of arranging such an event appeared about 4 years ago as a means to create a community of iSpring users.
We want to put hands-on practice at the heart of iSpring Day so participants can see how easy the tool is to work with.
The core values of iSpring Day are sharing and conviviality. This year's event included a number of expert sessions and practical workshops. We shared our knowledge with the participants and were available to answer all their questions directly — especially those focused on their own projects.
This year, we wanted to enhance these values even more. Before the event, we offered our participants a challenge to create modules for an imaginary company, TomTomates. For this challenge, the participants had a great deal of freedom. They had to create a module with iSpring using all the features of the tool: interactions, dialogue simulations, quizzes, etc. The goal was to design a module of 5 minutes duration maximum with an adapted pedagogical approach.
This challenge proved very instructive for our participants and allowed us to highlight their know-how, in addition to that of our experts. We wanted something fun and practical, which is very popular in the field of digital learning.
We received 9 entries and our panel of experts shortlisted the top 3 courses. The entire iSpring Day audience then voted for the best module.
iSpring Day reflects great teamwork between E-learning Touch' and iSpring. The event showcases the skills of our team, the tool's performance, and the connection between our company and our partner.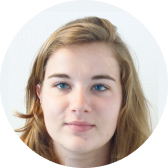 We write articles about iSpring on a regular basis to help our customers master the tool and to inform them about updates and the latest news. We also share these articles through social networks. In particular, we have a French-speaking group dedicated to the toolkit, called "iSpring France" on LinkedIn.
In addition, once or twice a month, we hold webinars to present the tool and the capabilities it offers to prospective customers. Our followers report that they find these webinars very beneficial.
And finally, together with iSpring, we participate in a variety of live events in France, that include:
– eLearning Expo in Paris
– Learning Show in Rennes (Brittany)
– Learning Technologies in Paris
– iSpring Day
– Events organized by EdTech Grand Ouest (West of France)
– Connect' In in Lorient
Results Achieved with iSpring
Over the last 4 years, we have strengthened our partnership with iSpring a great deal. The constant evolution of the iSpring tools makes them increasingly popular in the market. Compared to other authoring tools, iSpring provides unprecedented ease of use, which is exactly what most of our customers are looking for. The result is plain to see: our income with iSpring grows by 20% annually.