November 23, 2021
BEST SAP: "With iSpring, our customers are saving about 2 days in training time"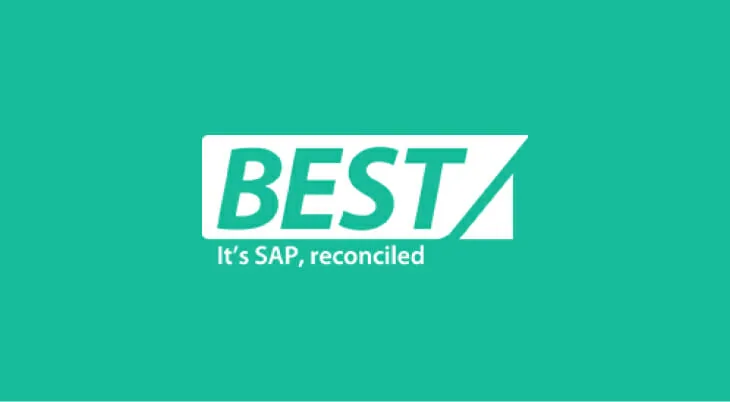 BEST is an official SAP partner focused on developing, implementing, and supporting SAP add-on products. The company uses iSpring to train users, internal consultants, and resellers online as a more time and cost-effective alternative to face-to-face learning.
In his LinkedIn post, Henry Curtis, co-founder of BEST, shared how the company quickly launched an online learning system during the COVID-19 pandemic. In this case study, Henry elaborates on how iSpring was useful in building their new training approach and reducing user training time from 3 days to 5-6 hours.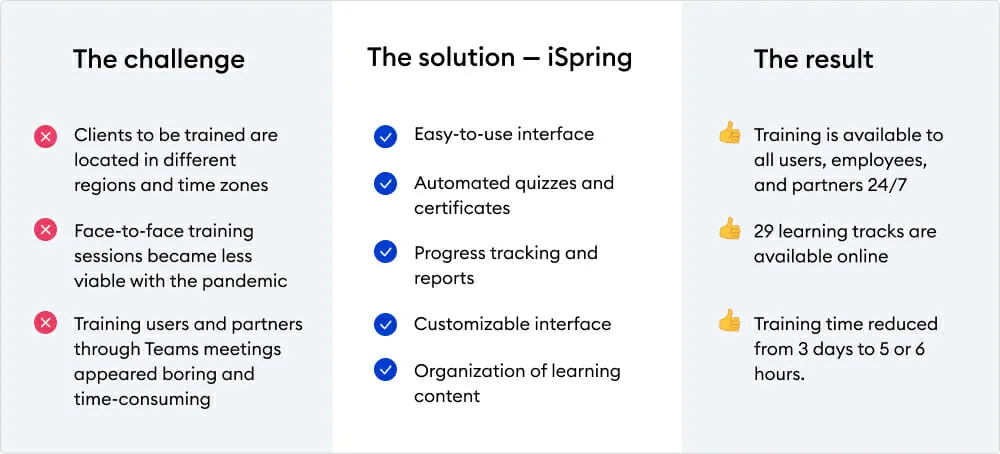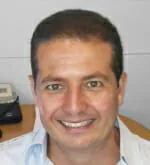 BEST Background
BEST SAP is a software provider that develops, implements, and supports SAP-certified add-on modules for supplier statement reconciliations and general ledger reconciliations.
Our team comprises product designers and developers, as well as product implementation and support specialists. We pride ourselves on applying a strong project management methodology to implement our SAP add-on modules and providing ongoing support to our clients.
Every year, we train about 50 customer organizations, with anywhere from 5 to 300 trainees. We also train internal consultants and resellers, perhaps a couple of dozen per year.
Before COVID-19, we used to train our clients face-to-face, but once the pandemic started, this traditional classroom-style approach suddenly became less viable. So, instead of resorting to long boring online Teams meeting training sessions, we developed the obvious alternative of a pre-prepared online learning system.
We were looking for a learning management system that would allow us to deliver content online, manage users, and generate reports. Plus, we needed a tool to develop our own online training content. There are hundreds of off-the-shelf LMSs, but we chose iSpring after test-driving a few.
Training Users, Internal Consultants, and Resellers with iSpring's LMS
With iSpring Learn, we were able to launch our BEST Learning System (BLS) that enables learners to work with the material remotely. The LMS hosts videos, quizzes, and assignments, making training both engaging and effective. The solution by iSpring also includes an authoring tool, iSpring Suite, which we use to build the quizzes and learner achievement certificates.
Below are several benefits we discovered by training clients and partners with iSpring:
Training needs to be created once and can be used multiple times
When creating online training content with iSpring, we can use our best person to present each training course. As a result, we can be sure that our users receive the highest quality training we can produce, every time.
Of course, the process of content creation involves quite a bit of reviewing, editing, and redoing. Here is the general algorithm we follow when preparing training materials:
Plan teaching videos
Prepare system examples and video scripts
Record videos
Review quality and re-record
Upload videos
Create assignments
Build quizzes
The end result is a bottled high-quality training course that we can use an unlimited number of times.
Training has become less demanding and more cost-effective
With online training, there is no overhead of arranging physical training classrooms, network connections, presentation facilities, meals, and refreshments. Plus, nobody has to spend time traveling. We're therefore saving both time and money, while providing training to all clients and partners in a timely manner.
Training takes less time
Nobody loves spending hours upon hours of wasted time, so we try to keep online training as brief as possible.
For our large modules like SAP Vendor Reconciliations, Open Item Clearing In SAP, and Balance Sheet Reconciliations in SAP, the face-to-face training previously required 3 days of dedicated time in a classroom. Now, the expected time expenditure for a module is 5 or 6 hours.
We usually allow about a week's time to complete a module, so trainees can do it at their own pace, perhaps spending an hour or two a day.
Training is available to all users, employees, and partners 24/7
With iSpring Learn, clients can access the training anytime, no matter where they're located. For our global customers that have implemented BEST recently, this has been essential.
For example, Bacardi accountants who live in many countries were trained on Balance Sheet Reconciliations – all at the same time and remotely. Nestle has Vendor Reconciliation functions in shared service centers on different continents and time zones. Netcare has hundreds of GL Reconciliation accountants at many hospitals in different regions.
Why iSpring?
With its easy-to-use interface and advanced content and user management capabilities, iSpring met our requirements perfectly. These are the key advantages the solution provided us with:
Simple to operate interface
We find iSpring simple to operate and our BEST consultants and resellers don't require specific instruction to manage the training process, and BEST users can progress through the courses easily.
Automated quizzes and certificates
Quizzes are automatically graded by the system. Once a course has been taken, or a quiz completed with a minimum score, the trainee receives a certificate of achievement automatically.
Progress tracking and reports
With iSpring Learn, trainee progress can be tracked. If reports show that certain trainees are struggling, BEST consultants do still offer online face-to-face assistance, with regular brief online touchpoints during the allotted training week.
iSpring Learn also has sufficient reporting for us to monitor user progress, and automated features like course certificates once attendees have completed certain tracks.
We create each customer training course as a department and report on user progress in terms of videos watched, assignments completed, and quiz scores.
Our graphic designers customized the look and feel to present the BEST branding neatly.
Learning content organization
We appreciate the organization of tracks and courses that iSpring Learn allows. We have multiple modules, such as SAP Vendor Reconciliations, SAP GL Reconciliations, and SAP Open Item Clearing. On the iSpring portal, each module is organized as a separate learning track.
Results Achieved With iSpring
We launched our BEST Learning System via iSpring Learn in June 2020. Since then, we have created 29 learning tracks for our users, consultants, and resellers.
So far, we're completely satisfied with the solution provided by iSpring. While trainees receive a higher quality of measurable training, training costs have been reduced, which has made implementation of our software more competitive. Customers need to allocate less cost and time to being trained.
Besides our customers, new BEST consultants and resellers can quickly be upskilled. It's also an effective way to cross-skill functional experts in other areas. Technical system sales demonstrations don't need to be live, since short, focused, and high-quality videos can be produced to complement the sales process.
Even existing customers who were previously trained in person have found the online training a useful improvement for the purpose of upskilling existing users and training new employees. Each new implementation saves our customers about 2 days of training time and our consultants about 3 days.