April 2, 2021
ALIVE: "With iSpring, we empower 78,000 youths across Australia to address well-being and mental health challenges"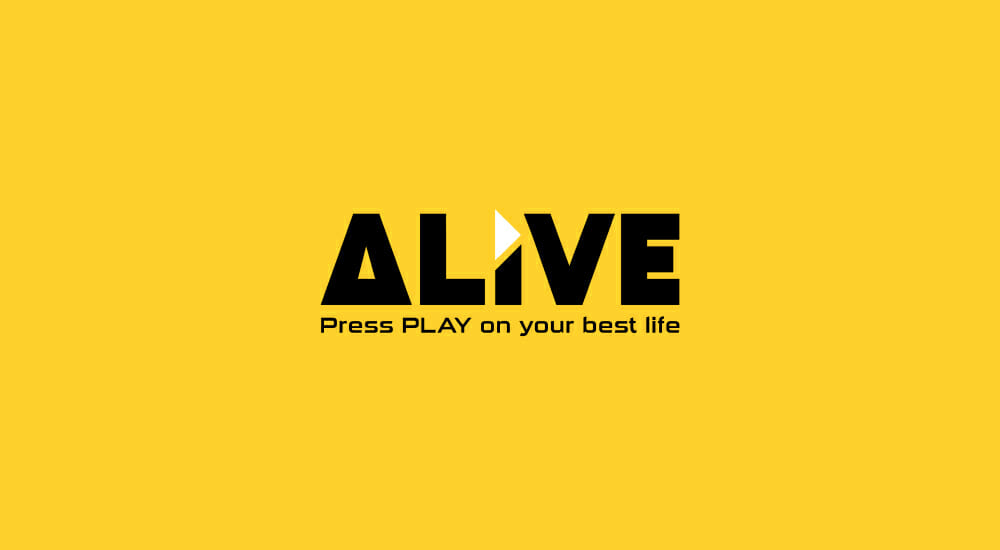 ALIVE is an Australian youth suicide prevention organization dedicated to providing online and in-house education and resources to foster suicide prevention and promote well-being. With iSpring, the organization is training over 78,000 young people across Australia and beyond.
Tamsyn Rose, ALIVE's founder and CEO, shares how they launched the blended learning program with iSpring and overcame the challenges presented by the COVID-19 pandemic.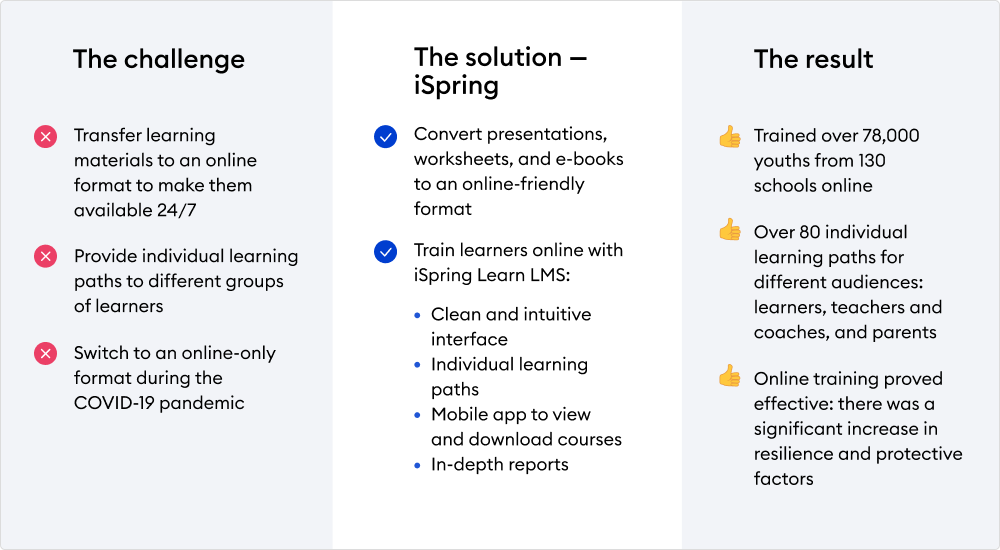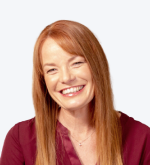 ALIVE's Background and Objectives
ALIVE is a non-profit charitable organization dedicated to preventing suicides and promoting well-being in youths. We provide mental health programs to young people via schools, sporting clubs, and organizations with a youth culture, as well as families and young individuals (10-30 years old).
Our programs are developed to address key issues facing young people, including mental health crises, stress, anxiety, bullying, and healthy boundaries around social media and the use of technology.
We have always wanted to get our programs online to make training more accessible to the people we endeavor to support. The online format would not only make our training cost effective, but also allow us to reach a wider market and make the program global. That's how we found iSpring two years ago.
Training over 78,000 Young People, Parents, and Teachers with the Blended Learning Approach:
At that time, we were using a blended approach to training, combining in-class activities with learning on the platform. With the iSpring Suite authoring toolkit, we transformed most of our learning materials: presentations, worksheets, and e-books into an online-friendly format.
Then we uploaded these materials and a series of videos to the iSpring Learn platform, where all participants could easily access the program.
We had a special delivery team that would attend schools and sporting clubs to give in-person sessions and workshops. They would to a facility, give a live presentation, run different activities and games, give out printed worksheets, instruct teachers, etc.
At the same time, all the presentations, worksheets, and videos were available on the portal, so learners, teachers, and coaches could easily access them 24/7 on iSpring Learn.
In 2019, we supported over 65,000 students in 62 schools and 350 sporting clubs across Australia, as well as over 500 families and individuals.
The Challenge: Going Online with the COVID-19 Pandemic
When the COVID-19 pandemic hit, we had to switch to the online-only format of training, which was quite a challenge for us for a number of reasons:
The program was not tested to run entirely online. We didn't have time to run a pilot program to make sure everything was going smoothly. With our first online launch, we were delivering training to 350 different athletes and we were tidying everything up on the go.
Despite these organizational issues, the performance of iSpring's products was stable throughout the transition. There were no delays or limitations on the technical side.
The staff wasn't used to working from a platform. Our trainers have been running workshops from their memory and with their creativity for years. With online learning, we had to make sure they were following the program structure and referring to the learning content.
Thanks to iSpring's easy-to-use interface, learning to use the system wasn't a problem for either trainers or users.
It's difficult to keep online learners engaged. People may be excited about the training when you're in front of them, but when you leave them, they get distracted and forget about their learning activities.
iSpring Learn: A Powerful and Easy-to-Use Solution for Online Learning
The capabilities provided by iSpring Learn LMS proved to be useful for both blended and online learning. The LMS has a nice clear layout that's easy to navigate and manage. From the learner's point of view, it looks just like Netflix, with its visual presentation of available courses.
Individual learning paths for different audiences
Among our learners are young people, teachers, coaches, and family members. Each category of learner has specific needs and goals. With iSpring Learn, we can quickly create different versions of the training programs by building individual learning paths from available content items.
For example, a teacher's learning path may have additional training videos on how to run group activities with students. At the moment, we have 10 key courses and up to 80 learning path variations on our portal. ​
Completion certificates for motivation and professional development
We developed a certificate with a custom design and uploaded it to the LMS. Each program ends with a final assignment, and the system automatically awards certificates upon completion of the program.
For young people and their families, a certificate is a source of additional motivation, while teachers can use their certificate to get professional development points.
Mobile app for keeping learners engaged
The iSpring platform comes with a mobile app. Our young students use it quite a lot. For example, we offer a number of relaxation exercises in an audio format that students can download to their devices and practice whenever they want.
Results Achieved with iSpring
We reached about 78,000 people in the last 12 months.
We have seen a significant increase in a number of factors and behavior patterns, including:
Resilience and protective factors. After completing the programs, our young people have a greater understanding of the warning signs for mental health issues, how to care for themselves, and how to enhance their protective factors against mental illness.
Conflict in certain situations. Many of the young people we work with stand up for themselves in a situation like bullying.
The ways they're willing to stand up for themselves and awareness of when they are not doing so well. They started noticing and reporting more about their emotional state, and they had a common language for that.
Requests for ongoing well-being support. Students developed an appetite for personal development and well-being, which is our main goal.
We also saw some increase in their academic grades and social engagement, which wasn't a direct objective, but a nice bonus.