Free Tool for Creating Training Screencasts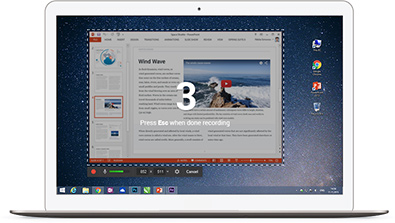 Easily create screencasts, edit recorded videos, and upload to YouTube. No watermark or time limits.
Windows 10/8/7/Vista/XP 32- and 64-bit editions
Microsoft Office 2007, 2010, 2013, 2016 support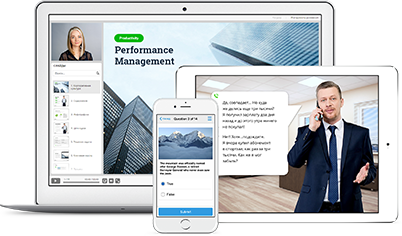 Get More with iSpring Suite
Create more training materials: courses, video lectures, quizzes, and interactions with a fully-stocked authoring toolkit!
Windows 10/8/7/Vista/XP 32- and 64-bit editions
Microsoft Office 2007, 2010, 2013, 2016 support
Record Your Screen
iSpring Free Cam provides a full set of features for creating professional video lessons and e-Learning presentations.

Select a recording area
You can make a recording of your entire screen, a selected area of the screen, or a single window.
Record your voice over
To make your video lesson more informative, you can easily record a voice over with your microphone.
Record system sounds
You can record the sounds of your programs and applications or add some background music to your video.
Highlight your mouse
To emphasize important details and steps, highlight your mouse cursor and turn on mouse click sounds.
Fine-tune Your Videos
Use the tool's built-in audio and video editor to turn your draft video into a well-rounded video lesson.

After you record your screen, you easily can cut out unnecessary fragments of the video.
If there has been any noise in the background of your voice over, you can easily remove it from the entire clip.
You can adjust volume, add fade-in or fade-out effects, or mute sounds in selected parts of the video.
Share Videos Right Away
iSpring Free Cam allows you to save your screencast on your desktop or instantly share it on YouTube.

Save as video
Your screencast will be a WMV video of HD quality (720p). You can use the video in presentations, email it to your colleagues and students, or post it in social media.
Share on youtube
Enter your YouTube account in iSpring Free Cam and share your videos with a single click.
---

---
Like iSpring Free Cam? Tell your friends!