An error occured and but I don't see the iSpring Presenter toolbar in PowerPoint 2007 anymore. What can I do?
The problem might occur because not all of the components were installed successfully. To be sure that the reinstallation process completes fine, please follow the instructions below:
Close all programs on your computer.
Uninstall all of the versions of iSpring Presenter (Start -> All programs -> iSpring Presenter -> Uninstall iSpring Presenter)
Find the following folder on your computer: "C:Program FilesCommon FilesiSpring Solutions"
Remove this folder from your computer.
Download the latest version of iSpring Presenter.
After that, please check if iSpring Presenter tab shows up in your PowerPoint. If the problem still exists, please, follow the instructions shown in the pictures below.
1. Open PowerPoint2007, click Office button and select PowerPoint options.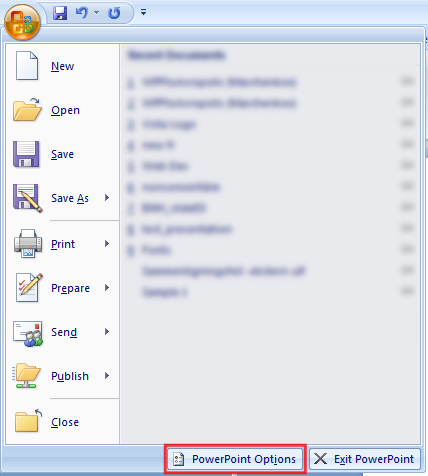 2. In the window opened select Add-Ins tab from the right hand menu. Then select Disabled Items from Manage drop-down menu and click Go.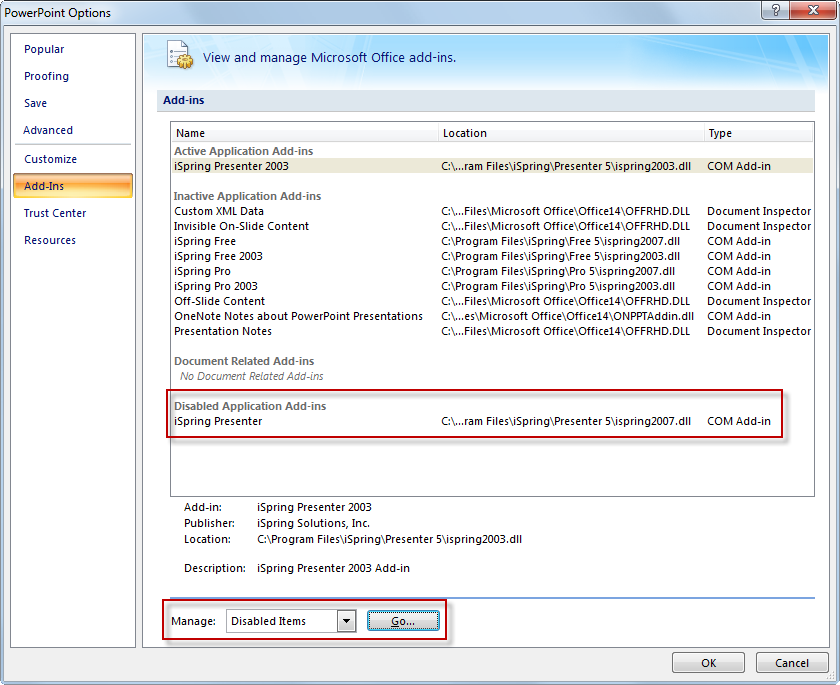 3. Select iSpring Presenter addin from the list of disabled items and click Enable.