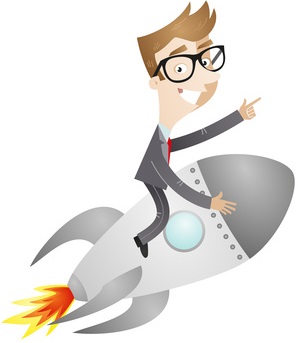 Tell us who inspired your love of learning! One lucky Facebook poster will win a 6-month subscription to iSpring Rocket.
Was it a parent who made a special meal on nights before big exams? Or a teacher who wrote "Excellent work!" at the top of your essay? Or perhaps it was Carl Sagan, the American astronomer and astrophysicist who ignited a passion and wonder in so many through his books and TV series.
POST your source of inspiration on our iSpring Facebook page and SHARE our question for others on your own Facebook page. Everyone who posts an answer and then shares the question will be entered to win a 6-month subscription to iSpring Rocket.
"Our passion for learning … is our tool for survival."
— Carl Sagan.
One more tool for survival is a robust solution for e-Learning authoring — iSpring Rocket. Launch your PowerPoint presentations to a new level: with iSpring Rocket you can quickly create mobile-ready e-Learning courses. Add quizzes, narrations, and publish your course from PowerPoint to the iSpring Hosted LMS  with just one click. Invite people to take your course and track detailed results. Propel your PowerPoint content into inspiring e-Learning content with iSpring Rocket! Test drive iSpring Rocket for FREE ->
Enter the contest, POST, SHARE & YOU COULD BE THE LUCKY WINNER of iSpring Rocket!
Hurry, there's not much time left! The winner will be selected on Friday, January 31, 2014.
Fully-stocked e-Learning authoring toolkit for PowerPoint. No training required to start!