August 28, 2015
Why You Should Embrace Mobile Learning Today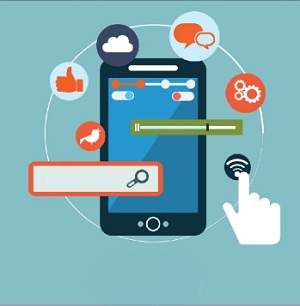 If you're like most modern companies today, you want your employees to have the best possible education when it comes to their jobs. They should be well versed in your operations and the technologies you use, be able to spout lingo and engage with platforms you rely on, and be up to date on all safety and security measures. This makes it crucial that they learn continuously, and e-Learning is a great way to do that.
However, e-Learning often means learning in a classroom that you provide, or on machines in your office. While this can be a great way to introduce workers to new concepts, it lacks the flexibility and efficiency of learning from a mobile device.
Enter mobile learning, an educational method defined by Wikipedia as "learning across multiple contexts, through social and content interactions, using personal electronic devices." It is sometimes referred to as mLearning, and makes use of social and educational spheres that you can't leverage as effectively in an in-office setting. Without further ado, here are several reasons you should use mobile today.
Employees can learn on the go
Perhaps one of the best aspects of mobile learning is the fact that employees don't need to be in the office to engage in it. Plane and train rides, downtime on site or spare minutes before meetings now all have a useful purpose: learning. Mobile makes learning at any time possible – and productive.
Mobile is social
In addition to being highly portable, mobile learning is very social. The social aspect motivates employees to do well, and makes available a huge learning community for support. Questions can be answered right away. People can bounce ideas off one another. Most importantly, they feel like they're not in it alone, whereas learning by themselves in the company break room doesn't always offer the same feeling of support.
They can reference information from anywhere
Mobile users can not only learn from anywhere, they can later refer back to the information contained in mobile courses when they really need it. Whereas they can't take a company computer with them to quickly reference, they can keep the mobile course on their phone. When they need an answer about something they learned in a course, they can look it up immediately – from their desk, on site, from home, or on the go.
Mobile learning feels very accessible
Employees are used to going to their phones for information anyway, so mobile learning feels natural. The habits that encourage people to seek information on their phones can be employed to help them "find" information through mobile learning courses as well.
Of course, to enable true accessibility, you must ensure that even learners with disabilities have some method of accessing the materials in a way that plays to their strengths and learning styles. Here are a few ideas for augmenting mobile learning with other resources.
Mobile devices are already task-oriented
Mobile devices lend themselves well to bite-sized, task-oriented competency learning. Again, mobile users are already used to jumping online to find a certain tidbit of information. Mobile learning that makes use of these habits by teaching in direct, granular, competency-based ways will be most successful.
Almost everyone has mobile
The final fact in mobile's favor is that almost everyone has a device already. While you can't count on everyone to have a laptop, most people have a phone and many have tablets. Even those that do have a laptop often don't want to transport it everywhere or open it, say, on a train. By funneling their learning through devices they're already using, you can save time and money.
While it might feel like a hopelessly futuristic thing to do, especially if you've only recently jumped on the e-Learning train, moving your learning platform from traditional desktop and laptop computers to much more flexible learning environments is an excellent way to engage employees and get them in the know when it counts. Don't hold off any longer.
Have any other ideas or success stories about how mobile technology helps you get e-Learning up and running in your company? Share them in the comments below!