November 27, 2013
What's the use of e-Learning on iPads?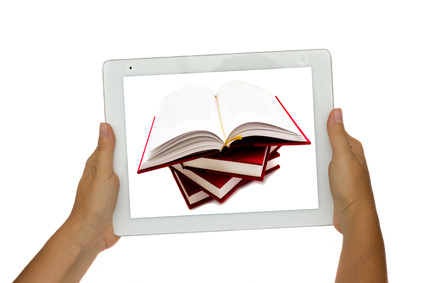 Only in Q4 2013 Apple sold over 14 million iPads! Of course no one doubts success and popularity of this device, but is it actually useful?
Like everything else, iPads have both pros and cons. But most of bloggers and e-Learning experts are rather optimistic in relation to iPads. Just take a look at this list of advantages:
Loyalty. Everybody loves iPads. They have already become a lifestyle for the whole generation.
Paperless technology. Today's students don't have to carry anything but iPads with them to keep in touch and to have access to their e-lectures. And have you heard? Now iPads are considered to be eco-friendly as they "save tons of trees".
Interest. It allows teachers to give lectures in a cutting edge way thus keeping learners engaged.
Portability. Well, that's obvious: iPad is portable. And mobility matters a deal in the modern world – you snooze, you lose.
Ease of distribution. Apple has sold 170 million iPads since it launched in April 2010. So a number of people you theoretically can share your courses with are enormous. And the only thing you need for this is the Internet.
Another valuable option pointed out by Ashley Wainwright is care for people: "There are many apps for students with cognitive disabilities. It is really useful for students who have problems with communication skills".
It's simply impossible to argue with all this: care for people, care for ecology… Sounds really cool! But iPads appeared to have detractors. Well, nothing's perfect, right? So what's wrong with iPads?
Lack of multitasking. Multiple tasks can't be opened side by side. However, not everybody thinks it's bad: "It may be good for keeping your students focused on the one thing they are supposed to be doing" – says Ashley Wainwright.
No USB or SD card slot. Without access to the Internet data transfer is becoming a challenge for a proud owner of iPad.
Inconvenient keyboard. They say it's not a pleasant experience to use iPad touch-screen keyboard when you are going to do a lot of typing.
No Flash support. By far it's the most controversial missing feature of an iPad. According to Alan Samuel, here we face with "Flash vs. HTML5" opposition. But there is a solution for this problem.
Did you know that there are 475 000 iPad apps? It is nearly a half of the 1 million total apps available in the App Store! Impressive? One of them is iSpring Mobile Player that allows viewing presentations and e-courses on iPads even offline.
Thus, despite all the cons iPads are already here. And crossover interest for iPads is constantly growing. Education is also actively adopting iPads – watch this video and you'll see that soon we probably won't be able to dispense with these devices.
Andy Daub is sure that the iPad has already left its mark on the computing industry and it is undeniably here to stay. "The pros of owning a device definitely outweigh the cons, but only as a supplemental tool". So perhaps it's beyond iPad's power to replace PCs but maybe it's just not supposed to. However, iPads have already brought under our minds!
Bottom line? You decide! All depends on whom you want to reach and what result you are aiming at.