Published
August 26, 2014
|
Updated on
April 30, 2020
Upload PowerPoint to YouTube with newly released iSpring River
Now it's easy to spread your ideas throughout the world using the most popular video hosting. iSpring introduces iSpring River, the most up-and-coming PowerPoint to video converter that allows one-click publishing of your PPTs to YouTube.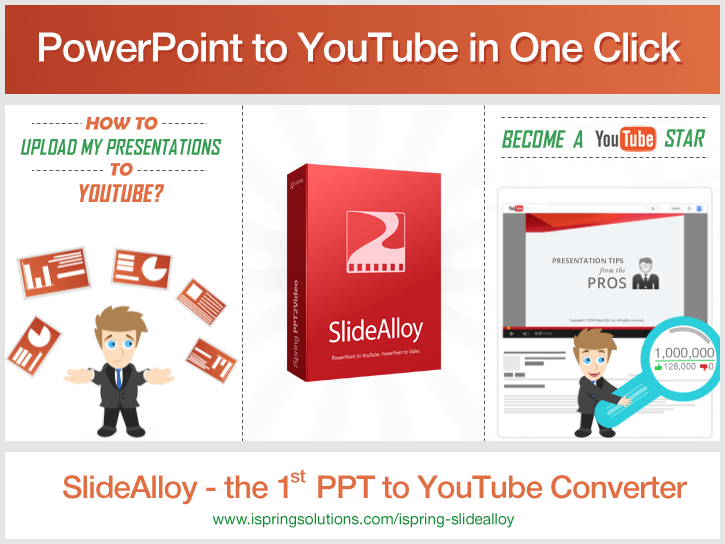 Many people really rock when it comes to PowerPoint. And they probably would love to share their awesome projects with the whole world. So why not share truly engaging content at a fly via well-liked YouTube?
With iSpring River, it boils down to simplicity. You open River tab right in your PowerPoint, click "Publish", fine-tune the video outcome quality and voila!
iSpring River accurately preserves all PowerPoint effects, including animations, transitions and even triggers. Your background audio will also keep working as in the original PowerPoint presentation. Enjoy high-quality video converted right in PPT and gain more and more likes on your YouTube account.
Would you like to give iSpring River a try?
Download iSpring River free 14-day trial version →
Feel free to put it through its paces and share your thoughts with us!