September 26, 2014
Tips to Fit e-Learning Into Your Busy Schedule
Online classes are becoming more and more popular for everyone, from children through adults. Many colleges now offer classes online so that you can fit them into your busy schedule. But where are you supposed to find time to study and take classes? You probably feel like your days are full with work, family, caring for your home, and trying to find time to relax. It can be hard to see where you are going to find the time to get your degree.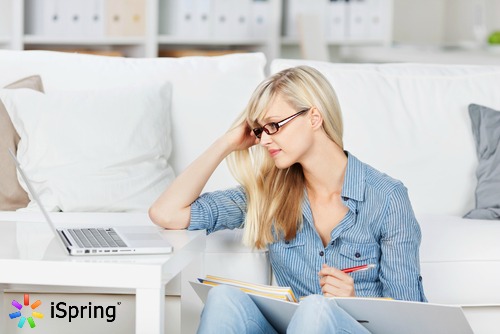 There are some ways to fit e-Learning into your busy days. Here are some tips to help you!
Make learning a priority. You have your reasons for going back to school, whether you are looking to find a new career or you are trying to advance in your current one. Think about the pay raise and what that will mean for your family. If you are unsatisfied with your current job, think about how happy your new career will make you.
Start a family calendar. Write down all of the activities that your family has. Plan meals, trips, work, and anything else that you can think of. Be sure to write down when you are going to do your classes and put in time so that you can study too.
Figure out when you are going to be most productive. Some people learn more at night while others prefer getting up early to study. Make sure that you plan to use that time to study so that you are able to concentrate and learn at your best.
If you are having trouble concentrating, stop and come back later. If you are sitting there and worrying about something else, you are not using your time productively. It may help to take a short break to clear your head. You may also need to come back another time to pick up where you left off. While you can't do this all of the time (or you will never learn anything), it can be more helpful than sitting and thinking about something else.
The main benefit of online learning is that you are able to take classes whenever you can fit them into your schedule. So, make learning your new priority and start a family calendar. Be sure to write in enough time for your classes and don't forget time to study. Also, you should figure out when you work best and use that time wisely. Sometimes, you might want to walk away for a short break. It is not worth sitting and thinking about something else when you are not getting anything done.
Do you have any tips to share?
Be sure to check back next week for several more tips that can make fitting e-Learning into your day much easier.
Questions? Contact us via our website or any of our social media channels: Facebook, Twitter, LinkedIn for tools that can help with your online learning experience.