May 29, 2017
The Ins and Outs of Mobile Learning Project Management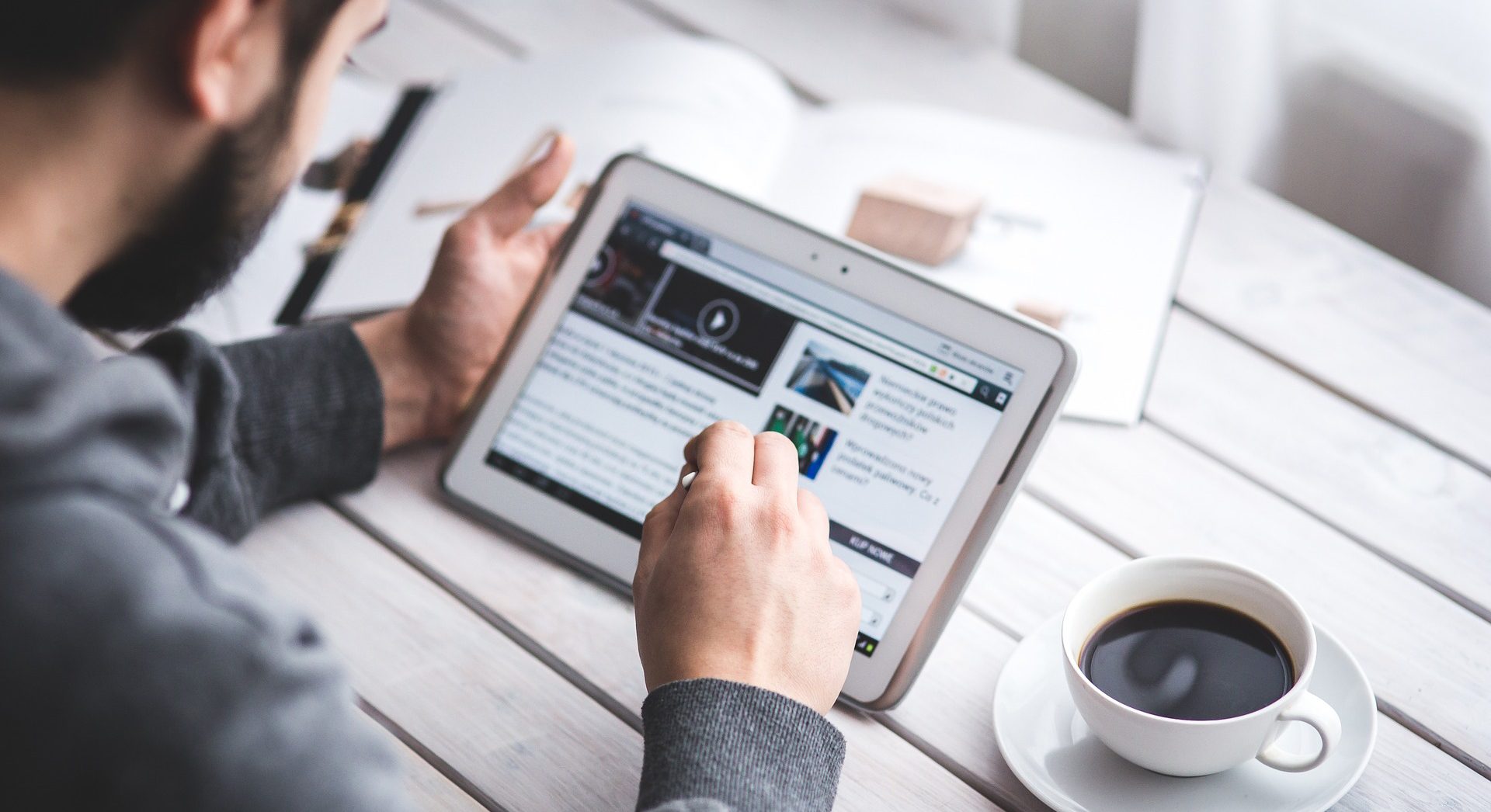 On February 22, Debbie Richards, president of Creative Interactive Ideas and one of the most influential experts in corporate e-Learning, gave an online presentation exclusively for iSpringers. Debbie talked about her experience with several projects on mobile learning. Here is a summary of her presentation.
As practice shows, mobile technologies perfectly fit the learning process and can make it even more efficient. Debbie believes that mobile learning has a great chance of becoming a new standard for education.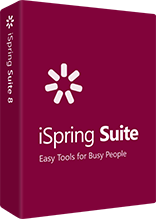 Fully-stocked eLearning authoring toolkit for PowerPoint. No training required to start!
Define your starting position and final goals
If you want to get good results, you will need to pay particular attention to project management. In the very beginning, your main goal is to define where you need to start and what you need to have to successfully build your first m-learning project. At the same time, you shouldn't ignore the intermediate steps on the way to reaching the final goal.
In Debbie's opinion, there are four main factors in corporate America that prevent faster m-learning expansion:
Lack of IT infrastructure to support technologies
Lack of internal skills for content development
Resistance from IT to implement
Resistance from employees to move to m-learning
Case Study: Launching m-learning in a Houston real estate company
Situation: The company's management decided to launch online training for nearly 5,000 real estate agents. Some of them worked in the main office, and some worked remotely, from home offices and other locations. The company did not have any previous experience with the learning management systems, and corporate learning was held as live training sessions.
Solution: We found out that most of the employees had iPads, so the m-learning should be optimized for that device.
Plus, we decided not to track detailed statistics in the early stages of the project. Instead, we sent short questionnaires like "What do you think about the course?" That was what we knew we could accomplish with the soft launch.
Key lesson: In the beginning, don't try to max out the functionality. For example, we didn't develop responsive design. Instead, we focused on the content and its delivery. We added only those features that would definitely work in the first version.
Define the problem you are trying to solve
In her presentation, Debbie talked a lot about business strategy. You need to understand what results a company wants to achieve by implementing m-learning. It won't work if you just say: "Hey, that's an awesome idea! Let's do it!" Define what kind of problem you're dealing with. Understanding the business issues that are driving an m-learning project is also important when it comes to selling the idea to and obtaining the budget from management.
Make sure that you've included an executive summary for your project. It should contain:
The problem statement
The project's objectives
The customer's demands
The solution
The expected outcome
The criteria for assessing the project
The objectives should be specific, measurable and sorted by priority. Get a short overview of the proposed solution and the key steps to achieve the result. If there's somebody within the organization who really wants to help you initiate the project, find out their requirements. These people can become your early followers. Debbie calls them "champions" — those who support the project, distribute information and help to get feedback.
Make close contact with business unit managers, as they're the people who own the problem you will try to solve, and their overriding interest is getting the work done. In most cases they are in safety or HR departments. Find out what they're trying to accomplish, and then you'll get the most welcomed results. Plus, when you work with the proper person within an organization, it's easy to measure the result: there was a problem, and now there's no problem.
Collect information about users
Don't forget about your learners. When you plan to launch m-learning, consider not only who will study, but also how they are going to access the learning materials.
Do they:
Work remotely?
Require "point of need" training support?
Travel often?
Need access to training materials from airplanes or other places with no internet?
Use the same devices, or is there a mix?
Use iOS or Android?
Create a detailed user profile that will help you understand the goals you need to accomplish.
Always have a Plan B
Think about alternatives to the proposed solution. Be sure to have a Plan B (and C) in case something goes wrong. In your project plan, state similarities, differences, benefits, detriments and costs associated with each solution. Include all of these in your initial project plan before you even start working.
Review the corporate policies and standards
When you are thinking of mobile learning, first of all, discuss it with the IT department. Find out if there is any corporate policy regarding mobile learning, and what devices are used within the company.
The security policy that is usually applied to desktop solutions is not suitable for mobile. Discuss this issue with the customer's security department and align it with the ethical standards that will be applied in your project. This is a very important thing, which is often undervalued when starting anything with mobile devices.
Define the critical factors
Determine how m-learning will affect partnership agreements with specific vendors, internal marketing, and promotion, and assess the potential need for help desk or customer support. Who will take care of these tasks? How will this work? Who will be involved in the project?
Specify the technical side
Will learners use company or personal devices? What software do these devices need? Who will deploy and test this software? Are there any security policies applied?
Learn about probable constraints
List all possible restrictions associated with a project launch. Do you have resources for in-house mobile apps development? How small is the screen size of the device? What is the skill level of users?
If users are accustomed to working with web services, they may have problems with m-learning. For some of them it is still difficult to use mobile apps. How do you plan to deal with this? And don't forget to add information about a users' level of experience to the user profile.
Case Study: Launching m-learning for a corporate airline company
Situation: The airline company was interested in developing mobile learning for its employees: pilots, flight attendants, and technical staff. The employees needed to have the opportunity to learn on the go (on a plane, awaiting a flight, etc.) from any part of the world.
It was also important for them to be able to download content, study it offline and synchronize progress with an LMS. Plus, we needed to optimize project for iPads, as it was the primary device for that company.
Solution: The project succeeded mostly due to the soft launch. The difficulty was that the learners used mobile learning slightly differently from what we'd expected. We found this out by starting a small course for 15 people. Their task was to try the course and report what they didn't like, and what could be improved.
Key lesson: Always start with a soft launch. Make sure you and your client know exactly how your learners will go through the training.
So, here's a road map for an m-learning project launch:
Start by releasing a pilot project to test ideas and debug technical issues. The results and templates will be of use in your other projects. Define specific goals and establish evaluation criteria. Also, try to predict how long it will take to launch a project, and identify the participants.
Don't try to do a lot of things at once. (Remember the case with the real estate company? We decided not to spend time on responsiveness, even though it's a very cool feature for m-learning. Instead, we quickly released a small-scale beta version, tested it and got useful data for further development).
Generate buzz around the project. Share its goals with users and tell them how it will impact their jobs.
Recommendations & useful links:
— Use online management tools. Debbie prefers Wrike, but there're a lot of other services.
— The book Managing Projects: A Practical Guide for Learning Professionals by Lou Russell. It's not about mobile learning, but contains a lot of useful information.
— The book Manager's Guide To Mobile Learning by Brenda J. Enders. The first four chapters are an overview of mobile learning, and then there's a step by step guide to the benefits and details of mobile learning. Plus, the book contains strategies on how to work with "champions" and senior management.
— The book Mastering Mobile Learning by Chad Udell and Gary Woodill.
— https://www.learningsolutionsmag.com/
View the full webinar: