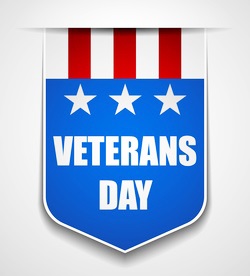 Whether you served as a veteran, know a veteran, or simply enjoy the benefits protected by our veterans, Veterans Day is a time for reflection. Anyone who has ever donned the military uniform has embraced the spirit that requires sacrifice, selfless service and the will to go the extra mile, or in some cases, the last mile. It surely was a member of our Armed Forces who said: "I would rather die on my feet than live on my knees." This nobility of spirit inspires us all to ask: What is my true inner voice – is it me-centered or other-centered?
After returning from the frontlines, many veterans continue to care about, and for, others, much in the same way they took care of their buddies fighting next to them. One example is Greg Gadson, whose inspirational example gives us a brand new impression of tenacity and perseverance.
Greg Gadson, a bilateral above-the-knee amputee, served in the U.S. Army for 20 years as an active duty field artillery officer in Operations Desert Shield and Desert Storm. In 2007 Gadson lost both of his legs when his car was hit by a roadside bomb. But it didn't break him; it barely broke his stride. Gadson never allowed such a devastating injury squash the desire he had to make a difference. Moreover, now his love of life inspires thousands of people: Gadson, who managed not to lose himself or his way, after bearing all crosses, has become a professional motivational speaker. His 'fight past the last mile' locker room pep talk to the NY Giants inspired an attitude of gratitude and provided the 'goods' to win the Super Bowl that year.
Another shining example of persistence and tenacity is former Army Captain Tom Aiello, who suffered spinal cord injuries while serving on active duty. He started MARCH Marketing to help organizations working with military veterans. MARCH supports charities such as Rebuilding Together and Hire Patriots. "I am constantly in awe of the Wounded Warriors and veterans we help," said Aiello. "Whether we make their home accessible or get them a job, they exhibit profound humility in the wake of their deep personal sacrifice.  It's that character that inspires me to always strive to do more to help my fellow veterans."
About to post this blog and we received this great insight… This is piercing wisdom…
Rick Zanotti, president of RELATE Corporation says, "It's much more than a 'thank you' what we owe our veterans. The sacrifices they make willingly with us in mind is something that is priceless. Whether you agree with the mission or the war, you can only respect the sacrifices and sense of duty shown by these fine men and women."
Thank a Veteran on Veterans Day!
 
Fully-stocked e-Learning authoring toolkit for PowerPoint. No training required to start!