In this post I'd like to tell you about a new product by iSpring Solutions, SWiX, www.swixkit.com. It is an XML-based Flash editor for advanced users, Flash programmers and designers.
Imagine a common situation: you are all in all happy with your website design, but there is just little something you want changed like some outdated text or image on your webpage. There is no more need to go back and use the sophisticated tools the website was initially created with, just as you don't need to rebuild the entire house to cover up a small scratch on its wall. Check out easy-to-use SWiX XML-based editor for SWF that allows any Flash file editing without dealing with its source .fla.
With SWiX all you need is to open .swf file, make necessary changes in its content and save it. The initial quality remains just fine as all the original Flash data stays the same. SWiX interface is quite simple: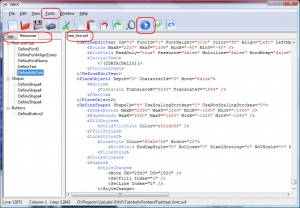 SWiX used to be one of the iSpring's internal utilities and now its neat functionality is kindly shared with the entire Flash users community. SWiX is a nice supplement to iSpring Solutions's product line. We believe that Flash developers and advanced users will benefit from this new and handy piece of software.
Fully-stocked e-Learning authoring toolkit for PowerPoint. No training required to start!