It's always pleasant when your effort is acknowledged. This month we got it twice.
First, the iSpring team was called "the most personable" at the ASTD TechKnowledge'13. All TechKnowledge attendees were given leaflets to vote for the booth where staff was the most personable. Winning this contest came in as a nice surprise to the iSpring team, and it added to the thrill of communicating with our visitors!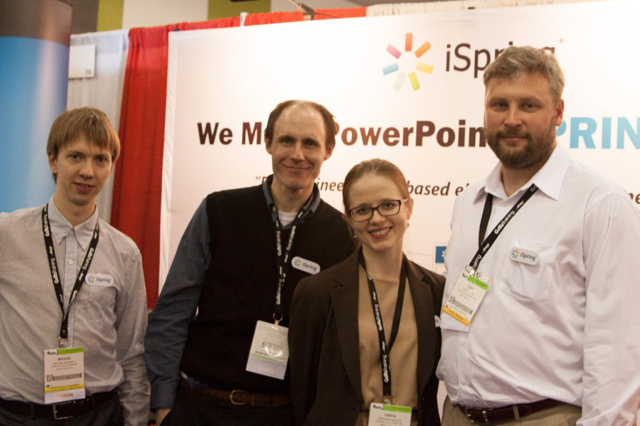 Another thing to share is that Craig Weiss called us a "cool site" in his recent blog post. Craig named the common mistakes of some web sites "whose design looks like it came from 1995 when Netscape ruled the land". In his examples of cool sites, only two web sites of authoring tools were named, one of which was iSpring.
A big THANK YOU to everyone who helped make these things happen.
Here's to a future filled with even more achievements!
Fully-stocked e-Learning authoring toolkit for PowerPoint. No training required to start!