April 28, 2020
5 Ruzuku Alternatives to Start a Course Selling Business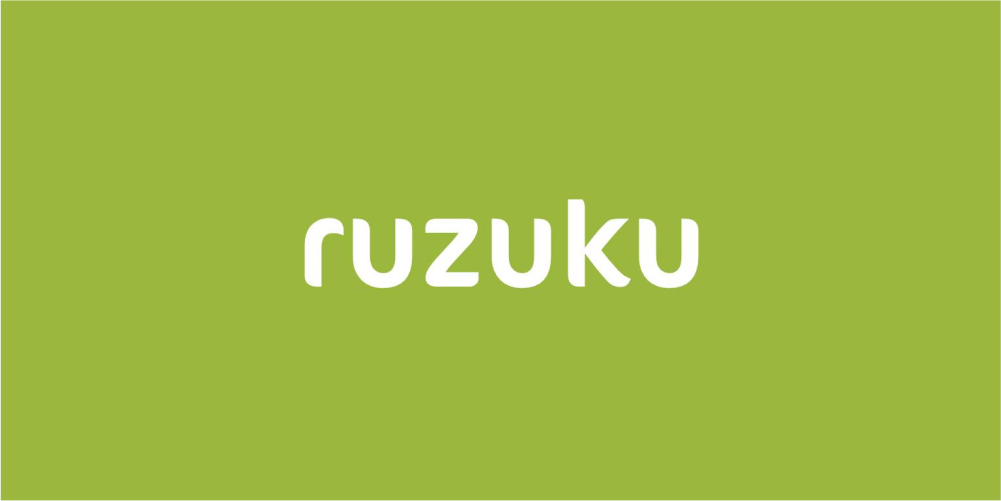 Are you looking for a decent platform for building and selling online courses? In a market overloaded with options, picking the right solution may be quite challenging. If you have already started your research, you're likely to come across Ruzuku. This is, of course, a good option to start your business, but don't rush! There are some Ruzuku alternatives that may fit you better.
In this article, we provide a brief review of five platforms for selling courses. We will analyze their main features and compare their pricing to help you make a more informed purchase decision. But, first, let's have a closer look at Ruzuku. 
Ruzuku Review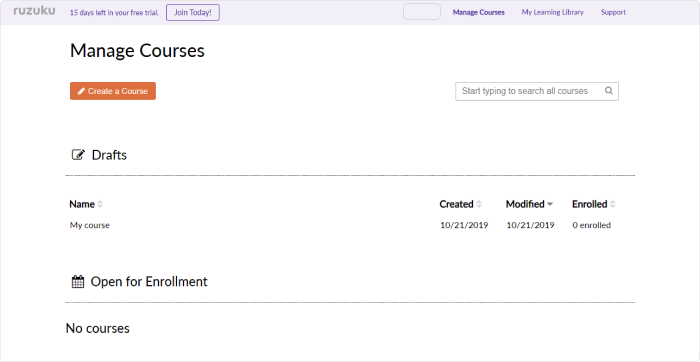 Ruzuku is an online platform that is designed for those who want to get their learning courses up and running quickly, and is also known for its peer-to-peer learning support.
The platform leads you step-by-step, from naming your course to adding content to each lesson. So, you can build a course in a matter of minutes simply by adding text, images, video, audio, and reference documents. This is a great option for those who need to craft basic courses. However, it will not suit those who want to create and sell high-quality interactive courses since the platform doesn't support eLearning standards like SCORM or xAPI. 
If you have an Up-and-Comer or University subscription, you can also incorporate multiple-choice quizzes in your course activities. Or, if you want to add more complicated quizzes, you can create them in external apps like ProProfs and Poll Daddy and then embed them into your course on Ruzuku. Subscribers of the pricing plans mentioned above can also host live teleconferences and webinars that are automatically recorded and uploaded into your course.
Unlike many other platforms, Ruzuku allows course creators to control how the content is presented. For example, you can publish an evergreen course with all the modules available to students as soon as they enroll. You can also offer self-directed lessons when the next module unlocks as a learner completes the previous one and must be completed within the limited time frame.
Another feature that differentiates Ruzuku from similar platforms is that it provides a more personalized experience for students and gives more opportunities for social learning. For instance, users can complete their social profiles within the course community and take part in discussions. 
You can add a discussion forum under each lesson. This is a place where learners can communicate with one another on any topics covered in the course, or ask general questions, share links, images, PDFs, and video resources. 
As for selling and marketing options, they are quite numerous. Ruzuku doesn't function as a sales website and doesn't provide a marketplace of courses to look through. However, you can get an overview page for each course that you build in your account, and direct potential learners to that page to purchase your course.
Outstanding features
Ability to add quizzes to your course activities
Live teleconferences and webinars
Selling both evergreen and scheduled courses 
Learner communities and discussion forums
Final call
Ruzuku is a simple platform that suits building basic courses. It doesn't provide much customization, promotion, and selling options but allows for building the training business around learner communities. If you can successfully create an active community surrounding your first course, you'll find marketing and selling your next one way easier. 
Price
From $99/month for the Bootstrapper plan for a single instructor, unlimited courses and students, payment gateway, and coupons.
1. iSpring Market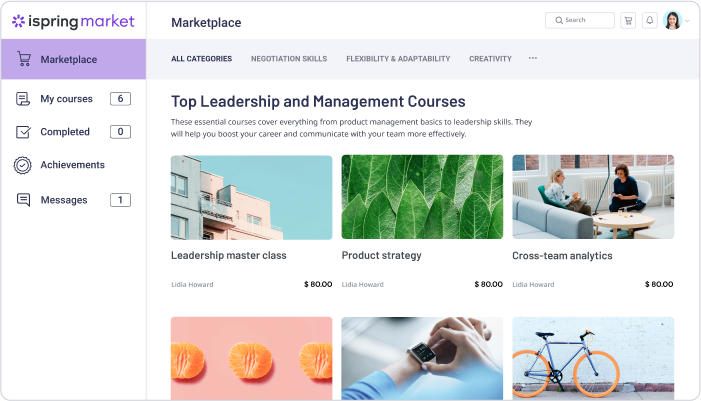 iSpring Market is an online platform for selling courses that is designed with emphasis on simplicity and speed. You can set up the storefront and put your content on the market in a matter of minutes. 
iSpring Market enables you to deliver your learning materials through reference documents like DOC, XLS, and PDF, PowerPoint presentations, and media files. You can sell all the content items separately or combine them into complex courses with a built-in editor. A great advantage of iSpring Market is that it supports SCORM packages, so you can upload ready-made interactive courses, quizzes, and simulations built with eLearning authoring software like iSpring Suite. 
All the courses are placed on the digital storefront. Each of them also has their own individual pages where you can provide detailed information about them, such as course program outline, description, and user reviews. On the storefront, it's possible to promote a featured course or divide all the courses into categories, so it'll be easier for the customer to discover relevant content. If necessary, you can change the design of the marketplace by simply adding your logo, changing styles and fonts, and specifying a custom domain name. 
iSpring Market provides some ways to offer incentives when selling training courses. For instance, you can offer free courses on your marketplace to give your clients a test drive, or generate coupons to let them buy your course at a discount.
The platform has advanced content management settings – for example, it allows you to limit the number of attempts to launch the course, restrict the time learners will take to complete the whole course or pass the chapter, and set an individual due date for each chapter. 
iSpring Market also has powerful analytics. You can not only get the sales statistics for selected content items, and the information on income received, but also keep track of learner progress as well.
To engage your students, you can set your platform to award graduating users with completion certificates, along with points and badges. 
Outstanding features
Complete LMS functionality, from building online courses to tracking results
Live webinars through Zoom integration
Customized course completion certificates
Support for SCORM courses
Gamification – points, badges, and leaderboards
Final call
iSpring Market is the perfect platform for training centers that sell courses to other businesses or individuals. With its full LMS functionality, it is also the ideal solution for the companies that provide certification programs for training employees.
Price
It depends on the number of students actively interacting with your courses. From $444 per year for a plan with 500 users available.
2. Podia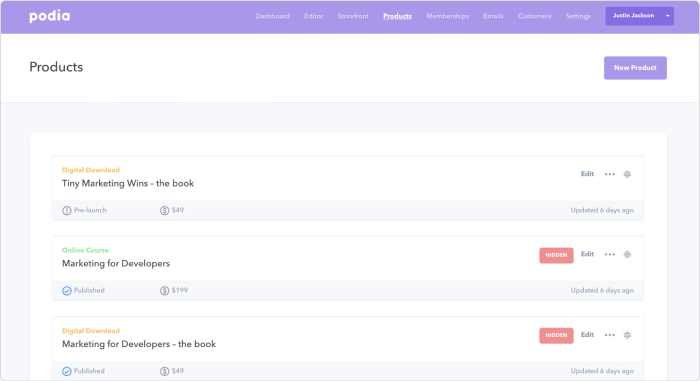 Podia is a Ruzuku alternative that allows for constructing a site that sells digital downloads, memberships, or online courses.
This platform is better suited for marketing and selling digital products (e-books, PDF manuals, training videos, podcasts, etc.) than online courses. Though it has a built-in course editor, it lets you create only simple one-tier structured courses by comprising documents, images, audio, and video files. If you want to sell more complex courses, you need to create them first by using some other options or choosing another course selling platform. 
However, unlike many other platforms, Podia enables you to create private membership sites, with different membership plans, perks, and content for members. You can give your audience direct access to exclusive content and charge them a monthly or annual fee. Moreover, you can bundle any of your digital products with your memberships.
Podia offers a clean interface for designing your website. You can add any kind of page you want, including a storefront, product pages, sales pages, contact page, and more, and customize them to match your brand or build something from scratch.
It also has great marketing capabilities. You can enable a blog, nudge your customers to buy with customized coupons, work with affiliates, offer upsells and cross-sell products, sell products together as a bundle or package, and use email marketing tools. However, some of these options are available only for those who opt for a higher pricing plan. 
Outstanding features
Unlimited products, customers, sales and files hosted, and emails sent
Private membership sites
Built-in email marketing tools
Product bundling and selling them as a single unit
Final call
With Podia, by connecting your website, products, email marketing, and sales, you can get your entire sales funnel in one place. It is a good fit for entrepreneurs or individual creators who want to sell digital products and run their business without having to spread out across multiple platforms
Price
From $39/month for the Mover plan for digital downloads, online courses, email marketing, and zero transaction fees.
3. Udemy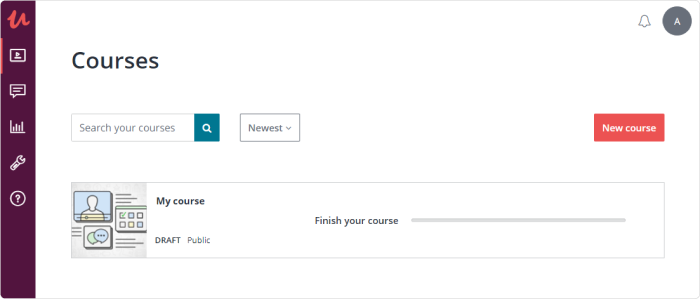 Udemy is another Ruzuku alternative that lets its users make money through sharing paid courses. It provides the whole set of tools, themes, and other options that can help you create a unique course, market, and sell it to your customers.
But still, thee course building abilities are quite restrictive. Udemy courses can only include articles (text plus images), video (any video files), and mashup (video files plus PDF documents) lectures. You can also upload additional resources in almost any kind of file type to enhance lectures, but they must be available for free and not promotional in any manner. After a learner has completed the course, you can automatically issue them a digital certificate of completion. 
Unlike Podia, this platform doesn't allow you to create a complete website for selling training content. All the courses, as well as learners' data, are stored in Udemy's database. However, it has a highly intuitive marketplace search tool. When creating a course, you can enter keywords and answer a number of questions for Udemy to place your lessons within the right "Categories" pages on their website and help you find the audience you need. 
As for selling and marketing options, the platform enables you to promote your courses with coupons and referral links. But remember that when learners use them to enroll in your course, Udemy takes 3% of the revenue share.
To sell more, you can also improve the searchability of your courses through the aid of Udemy's Product Team. There are four ways through which Udemy helps promote the courses: search and discovery, retargeting ads, email campaigns, and external partner promotions. However, depending on the source of promotion, the platform charges up to 75% of the revenue.
Outstanding features
Coupons and affiliate links
Course promotion through the aid of Udemy's Product Team
Certificates of completion
Course Quality Checklist
Final call
Udemy is a good starting point for individuals who are new to selling courses online and are not ready to pay for the use of the software. However, after gaining some experience, a lot of course sellers migrate to another platform, as its functions are limited, and commissions are high. 
Price
Free if you bring in a student without the help of Udemy. Charges 3% revenue share on course sales made by instructor coupons or course referral link, 50% revenue share on courses found on Udemy or through a Udemy promotion or through organic search, and 75% revenue share on course sales through Udemy's paid user acquisition channels. 
4. Teachable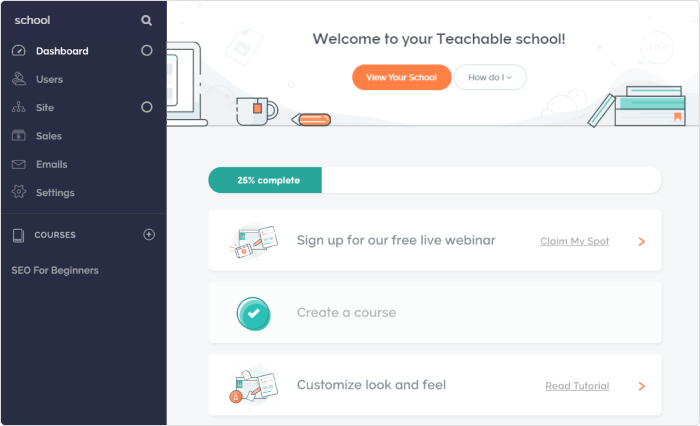 Teachable is an online eLearning platform that takes care of the dirty work — the site hosting, security, and updates — and allows you to concentrate on course creation and sales.
Teachable supports the majority of files you may need for an online course. This includes video, image, text, audio, and PDF files. You can import your content from a wide variety of sources like Google Drive, OneDrive, or Dropbox, syncing them up with the website. It's also possible to embed live webinars or video streams directly into your course. To reinforce learning and check your students' knowledge, you can also create multiple-choice quizzes.
Interestingly, you can work with your existing website to add the course pages on there. Or, you can launch a completely new site with a personal domain name by starting from scratch on Teachable. The platform has an easy-to-use builder that's focused on branding and uniqueness. You can use pre-made Teachable templates with 120+ blocks available to choose from and adjusting for your brand. Or you can use the Power Editor and make changes to the template code for advanced customizations. The platform allows you to create not only sales/product pages that look like landing pages but also affiliate sign up, refund policy pages, and more. 
To boost your course sales, you can use discount coupons, set up different pricing options (one-time fee, a subscription, or a payment plan), and create your own affiliate program. The platform also makes it easy to integrate your virtual school with systems like MailChimp, Mixpanel, and some other marketing tools through the Zapier app. To keep track of your advertising results, you can add conversion pixels to your site.
Outstanding features
An intuitive drag-and-drop page builder
Ability to connect a custom domain or create a subdomain
A variety of pricing options 
Extended marketing integrations
Tracking pixels like Facebook Pixel
Final call
Teachable is a versatile platform that can boast a good-looking course interface and an ability to create beautiful sales pages. It is a good option for training centers and companies that are greatly concerned about the look and branding of their site but are fully satisfied with basic course building features and are not going to sell interactive content. 
Price
From $39/month for the Basic plan, which includes unlimited students, custom domain, email and affiliate marketing, coupon codes, and a 5% transaction fee.
5. Thinkific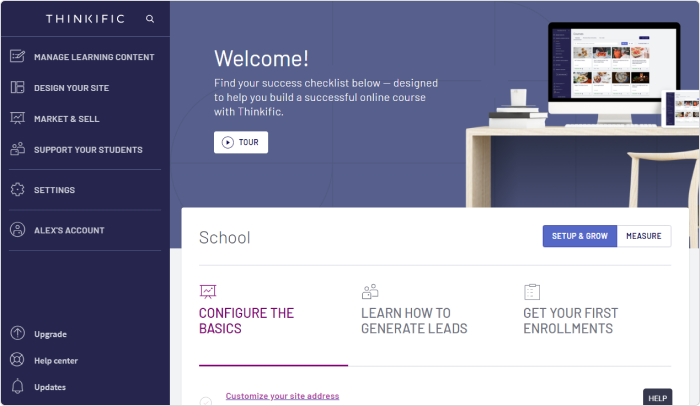 Thinkific is another solid online platform that allows you to build, promote, and sell online courses under your own brand. 
To start creating a course, you just need to select between mini-course, flagship course, digital download, membership bundle, and webinar replay templates and populate one with your learning materials. For example, you can incorporate video lessons, audio files, images, presentations, as well as quizzes and surveys. Unlike other course editors, where you have to start with a clean slate, Thinkific templates provide helpful cues to build a well-structured course.
In addition to the easy-to-use course editor, the platform also has an intuitive website builder. You simply need to add the pages you want to include, pick one of three themes available, and customize the site by choosing the color scheme and font styles, as well as adding visuals. The platform allows you to build a completely new course site or link your existing site on any domain or website platform.
With Thinkific, you get a full set of business tools to market and sell your courses. You can offer membership sites and subscription courses, attract new customers with free trials, discounts, and upsells, and use affiliate marketing strategies to improve sales. Thinkific also integrates with over 1000 external business and marketing tools you can choose from. 
Outstanding features
An easy-to-use drag-and-drop page builder
Ready-made templates for course building
Moderate level of customization options
Ability to link your existing site on any domain
Extended marketing integrations
Final call
Thinkific is a decent platform that has robust course and site-building features. It is good for solopreneurs and companies that are in search of a low-tech way to create and sell online courses and build a branded website to start the training business. 
Price
Free for 3 courses and unlimited students, from $49/month for the Essentials plan for unlimited courses and students, coupons and promotions, course bundles, marketing, and email integrations via Zapier.
Final Thoughts
There's no one-size-fits-all solution for creating and selling online courses. Your perfect platform is unique to your needs and goals. However, if you're coming round to the software that allows for building websites with a variety of pages and provides powerful marketing and deep customization options, you'll need plenty of time to explore how it all works and to learn how to manage all these features. 
If you're searching for a reliable platform that will help you start your training business fast, try iSpring Market.