For how long have you been using iSpring? The president of IntegrAid, Tritia Pocci has been familiar with iSpring products for 6 years now and iSpring has been above the requirements all along. Take a look at the IntegrAid's success story: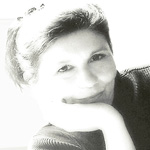 We discovered iSpring in 2009, while making IntegrAid's first PPT presentation available on the Internet.
This was before online presentations were viewed on multiple screen sizes and the revolution of iPhone/iPad transformed the market forcing all of us to deliver animation without Flash.
Back then, I regularly heard positive comments and questions about the iSpring viewer. Initially troubled, wanting the content of our presentation to be the topic of conversation, I later realized the sophistication iSpring brought to our slide-deck left a lasting impression which helped achieve our goals.
Fast forward to 2013, ready for the next round of pitches, found myself spending too much time figuring out the online presentation services just to see which one might meet our needs, again reached out to investigate what the folks at iSpring could offer.
Our Requirements:
A responsive output that would adapt to different screen sizes
Render animations in our presentation without Flash for Apple iOS devices
Sync sound and handle a heavy load of animations efficiently
Allow us to configure the viewer to complement our presentation
Provide the flexibility to distribute the same presentation on our website or as a stand-alone file for offline viewing on computers without MS Power Point
iSpring Pro 7 Delivered: The HTML/HTML5 viewer is responsive on all screen sizes and functions seamlessly on i-devices. Our presentation laden with animations on several slides and transitions to sync with audio rendered surprisingly well even in HTML5. We are able to configure the look and features of the viewer to match our design and functionality requirements with incredible detail, many options! The resulting files iSpring produces are easy to implement on a website and automatically serve Flash or HTML5 to accommodate the receiving device without additional programming on our end. We can also create .exe files duplicating our online presentation for offline viewing.
iSpring Pro 7 installed easily in MS's 2010 Power Point and the features we used processed perfectly first time. Very pleased.
I feel this review only touches the surface of what iSpring Pro 7 can deliver, our requirements are relatively basic in comparison to the potential of the software program. I would urge anyone who uses Power Point to give iSpring products a test drive, it's like a fine glass of wine or luxury car, once you've experienced one it's easy to realize the benefits of a quality product.
Tritia Pocci
President/Managing Director
@TritiaPOCCI