Updates
October 24, 2014
PowerPoint-to-video and PowerPoint-to-YouTube: now possible.
People perceive up to 90% of information visually. Creating a video can be a truly effective way to tell your story more earnestly. If you know PowerPoint, but are not a video-making guru, iSpring has a solution for you:
Read the article "How to convert PowerPoint to .mp4 video" →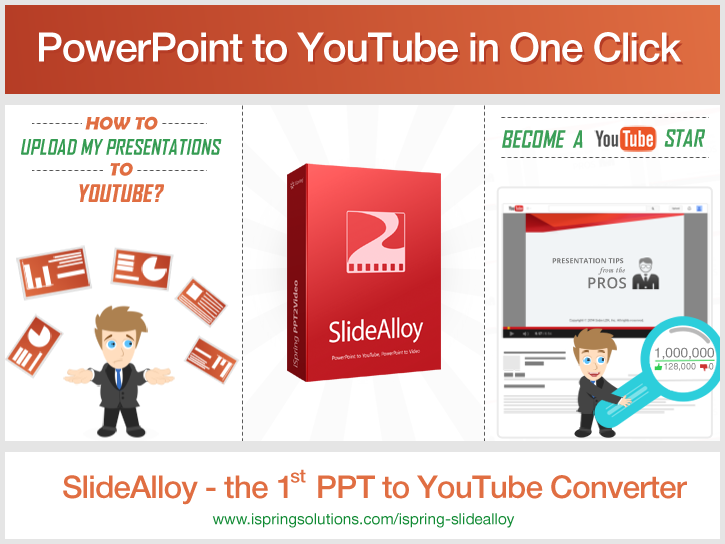 And how about sharing the videos you have converted? Content developers are constantly in search of an easy and effective tool for content sharing.
If over a billion unique users each month impresses you, you probably should choose YouTube.
With iSpring, you can upload your presentations to YouTube directly from your PowerPoint. You'll just need iSpring SlideAlloy as a medium.
Read the article "How to upload PowerPoint to YouTube" →
We're looking forward to your feedback!