At iSpring, we receive numerous success stories from our customers. Such stories are the best incentive to move forward and keep making iSpring even better! Today we got a letter from PPTstudios.nl and since it's almost St. Valentine's, we'd like to share the love.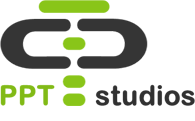 PPT Solutions is a Dutch company that is completely specialized in producing professional PowerPoint presentations. We work for some of the biggest companies in the Netherlands like Vodafone, Sony, Rabobank, and also for many professional speakers.
Since we started in the PowerPoint business, we learned that we can deliver a lot of products with just PowerPoint. We now built intelligent templates, so our customers can produce professional PowerPoints on their own, and we go even further. What a lot of people don't know, is that it is even possible to create complex 3D-animations within PowerPoint. And the best thing about it is, that our clients can easily adjust some small details on their own, since everyone has PowerPoint on their computers nowadays. They also can easily copy these animations very simple to their new presentations.

iSpring Converter is something we started to use about six months ago, and it opened a lot of doors for us. We were looking for a good PPT-to-HTML5 converter at that time, but couldn't find anything that matched our demands that were above average. A lot of converters out there just didn't deliver the quality we wanted. The main reason was that we also produce a lot of interactive presentations, but none of the converters was able to convert and keep all the hyperlinks working. iSpring was the first that did it perfectly and even kept all our complex animations working. The software is really ease to use, delivers excellent results and gives us endless possibilities, even though we're advanced PowerPoint-users.
Thanks to iSpring, we added a lot of new products to our services. Now a lot of our clients can add our products to their websites.
Some other examples:
– PowerPoint presentations on iPad and Samsung tablets.
– Digital magazines.
– Online interactive presentations.
– Online animations.
One of the most helpful things that iSpring did for us was  helping us to get our corporate presentation online. Since we're not the average PowerPoint-users, we sometimes have questions that aren't so easy to answer. But every time we have questions like these,
they rapidly respond and do their best to help us. So not even the software, but also the service aspect of iSpring is great.
We highly recommend iSpring as a HTML and Flash converter. The software really is the best out there. That's why we really hope iSpring keeps evaluating and coming up with new solutions that we can offer to our clients.
Keep up the good work!
Ferry Pereboom
General manager PPTstudios
Fully-stocked e-Learning authoring toolkit for PowerPoint. No training required to start!