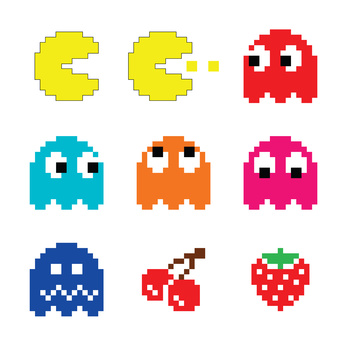 Gamification is steadily winning more and more popularity. But you are a serious person and you don't have time for games. Maybe it's time to revise your opinion? Playing games is cool! (PacMan, Angry Birds – does it sound familiar? You must've liked it!) If you haven't, take a look at top HR-experts who already use game elements in employees training. And you can't ignore millions of people who prefer Xbox or PlayStation to boring textbooks. If games seem so attractive to so many people why not to implement game-like mechanics in your e-Learning course?
"What's in it for me?"
First of all you'll become an insider by replacing "Learn by doing" with "Learn by playing". Secondly your learners will be really interested in what you hit over the fence. But there's something more to come.
1. Engagement
With the gamification approach you can really boost your learners' engagement. It's always funny to compete, even with oneself. Gambling together with competitiveness is a strong and effective combination to make students interested in the topic. A wish to show off and to beat everyone makes even a small darts competition a matter of life and death. Imagine what it can make to your e-course!
2. Endorphin
The best way to make people remember something is to connect their experience with positive emotions. When learning turns into a game-like competition endorphin's assured! To raise motivation even more fill your course with follow-ups to encourage your learners no matter if they win or lose. But think outside the box: "Good for you" and "Shame on you" won't work out!
3. Results
Here are some bare facts: recent studies found that people trained on video games learned more facts, attained a higher skill level and retained information longer than those who learned in less interactive way. Thus gamification is not just entertaining but also very effective. If you want to kill two birds with one stone gamification is the option: gamified courses result both in engagement and high knowledge. In other words, the engagement in the game leads to learning.
So, if you look for a new way of improvement pay attention to gamification. Your learners will definitely love it! And you'll probably love the process of gamified courses creation. Just imagine: some people can only dream about playing games at work, and you are welcome to do it! Enjoy!
We are looking forward to hearing from you!
Fully-stocked e-Learning authoring toolkit for PowerPoint. No training required to start!