Published
June 17, 2015
|
Updated on
April 28, 2020
mLearnCon 2015 Roundup: A Great Response!
This year, mLearnCon was hosted in Austin, TX, with a turnout of over 1,000 eLearning professionals from around the world. We had a few hundred visitors to our booth, all curious about how iSpring products could accelerate their mLearning. Several iSpring customers swang by to testify about their positive experience with us, and as always, everybody enjoyed our iSpring totes and nesting dolls.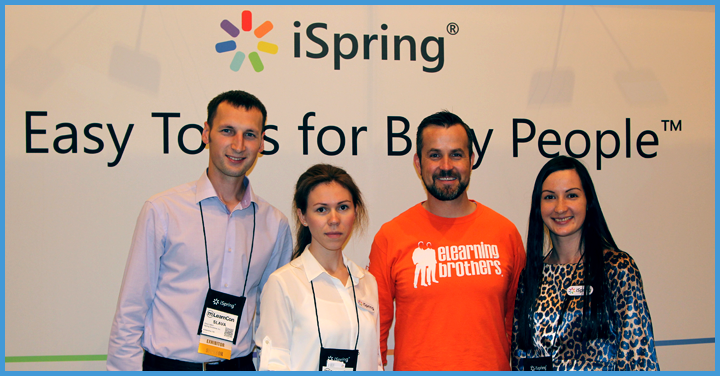 Responsive Reaction
It was a particular pleasure for us to showcase iSpring's flawless output on Android, iPad, and iPhone. Folks were especially impressed with the responsive design, instantly adapting to fit the screen of whatever device the course played on. There was also a positive reaction to the full support of gestures like swipe, pinch, and zoom.
On the authoring side, there was some skepticism about making great content in PowerPoint, as the specter of "slides and bulleted lists" seemed to loom large. However, when people saw just how cool the output could look on a mobile device, skepticism quickly faded away.
Competitor Comparison
We were interested to see that many of the visitors to our booth were looking for something new, and curious to see what iSpring brought to the table. We were quite happy to show and describe the following points which separate iSpring from the rest:
the quality of the output (crystal-clear support of all PowerPoint effects on any device)
the simplicity of the authoring interface (despite the high-powered capabilities)
the stability of the software (smooth functionality)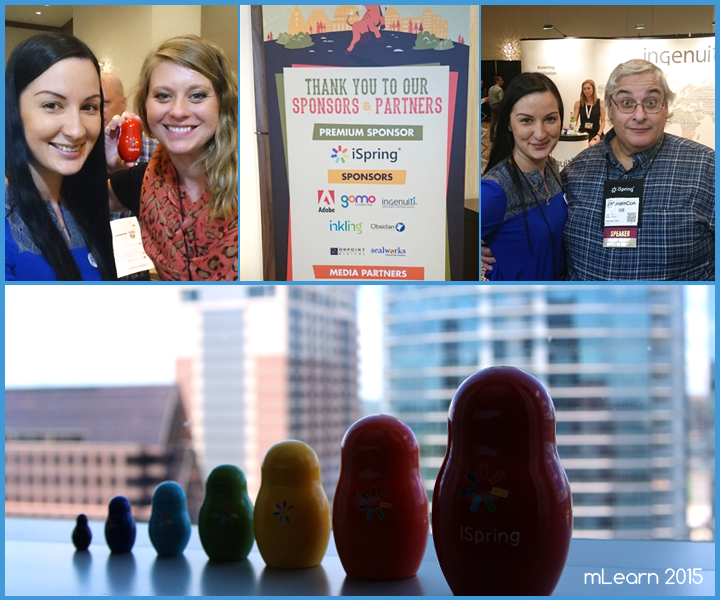 Professional Participation
Another distinct pleasure of the conference was the company of Mark Simon, a professional independent eLearning consultant. With a Master's Degree in Instructional Design from UMass Boston (and still a member of the faculty there in the Instructional Design program), Mark brings over 20 years of experience to the table in design, development, and delivery. He was of invaluable assistance in comparing iSpring with our main competitors, Adobe and Articulate. Also, he delivered several extremely informative demos at the conference under the general title "How to use PowerPoint to move away from PowerPoint."
Conclusions
In all, it was a wonderful time in the fun and sun of Austin, TX, and a delicious opportunity to share the wonders of iSpring technology with the professional world of mLearning. We are looking forward with great anticipation to the next big conference and expo for more geeky fun!
Did you go to mLearnCon this year? Do you wish you had gone? Share your experiences (or your wishes) in the comments below!