April 26, 2014
iSpring Team: SABA Global Summit 2014 Wrap Up
Earlier this month, the iSpring team thoroughly enjoyed three days in the beautiful Orlando, FL for the Saba Global Summit "At Work 2014." Roughly 800 customer attendees and 30 partners from all over the world participated in stimulating sessions about the impact of SABA's LMS. Sessions also discussed partner solutions on learning and training in the workforce.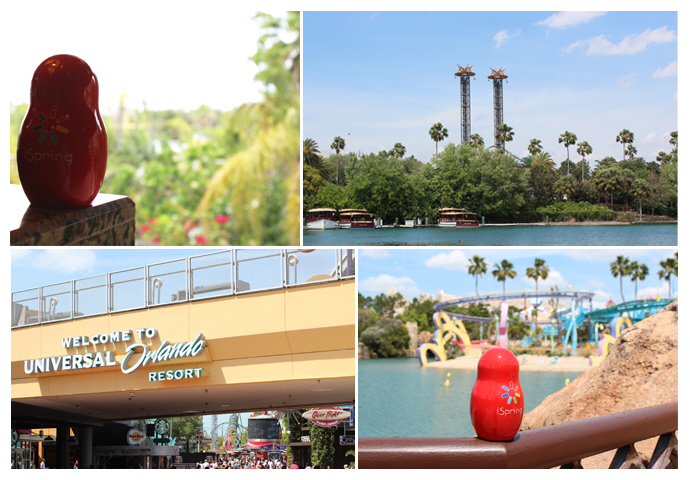 iSpring was a content gold sponsor at this event. We had a great time exhibiting our learning solutions authoring tools at our booth, which was headed by our very own Clay Moore, iSpring Director of Sales, as well as, iSpring's Sale Manager, Elena Golovina. Meeting our current customers in person and getting to introduce new customers to iSpring's offerings is always such a wonderful experience, and one we are truly grateful for.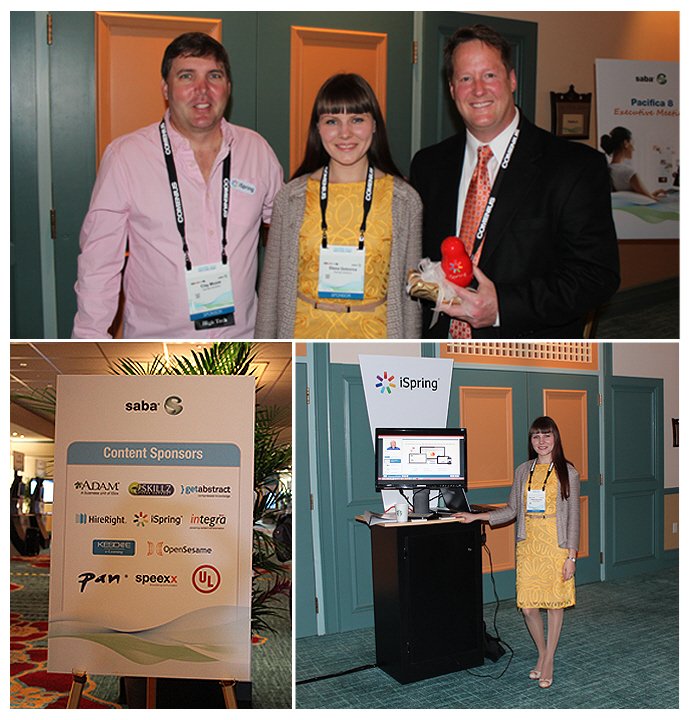 There was also a lot of fun to be had outside of the conference! Our team got a chance to take in the local sights and culture with excursions to Universal City Walk, filling our bellies at some delicious local restaurants, and a few adventurous water taxi rides! We enjoyed great conversation and created new relationships with many in the industry at the luau and street party as well. Overall, we would say that SABA Global Summit 2014 went off without a hitch.